Last December, the kids and I watched a blocked screening of Aquaman sponsored by Ajinomoto Crispy Fry Fish. We were given product samples to take home. I was intrigued by the product claims because we kept watching the TVC while waiting for the movie to start lol.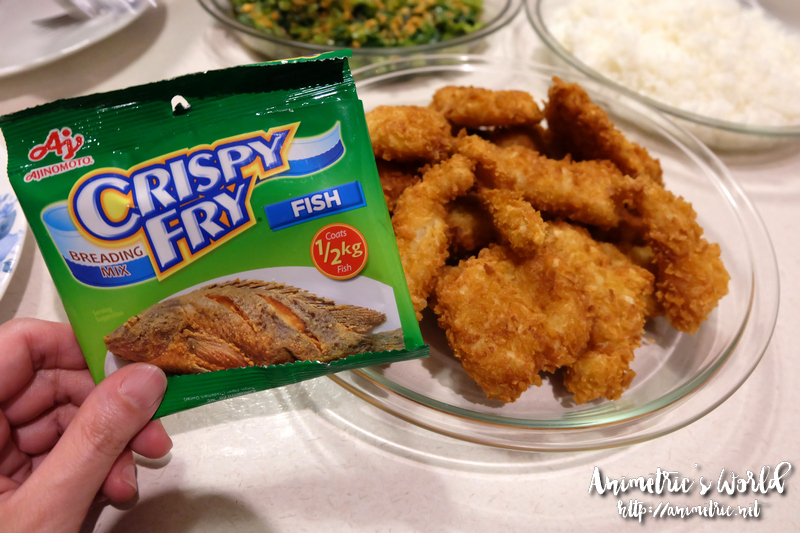 Anyway, Ajinomoto Crispy Fry Fish claims to do the following things to your fish:
Make fish more tasty and crunchy
Eliminate fishy stench or lansa
Lessen the splatter when you fry your fish
Really now. I'm always skeptical when it comes to product claims so I decided to try it out and see for myself when I got home.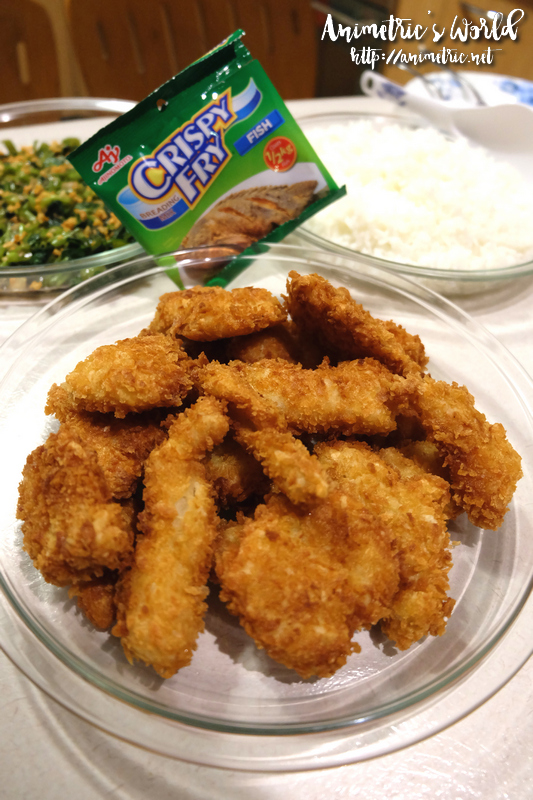 So I whipped up a batch of my kids' favorite Crispy Fish Fillet for dinner. Don't ask me what kind of fish I use. I buy from Unimart. It's already packed without the scales. Must make a mental note to ask the vendor what kind of fish it is next time. All I can tell you is it's white lol. What I did was mix 2 packs of Ajinomoto Crispy Fry Fish with all-purpose flour, salt, and pepper. Normally I just use all-purpose flour. I prep the fish by slicing ito fillets then sprinkling either fresh lemon juice or calamansi juice all over. I dip them in egg before rolling them into the flour mixture. Then I coat with panko before finally frying.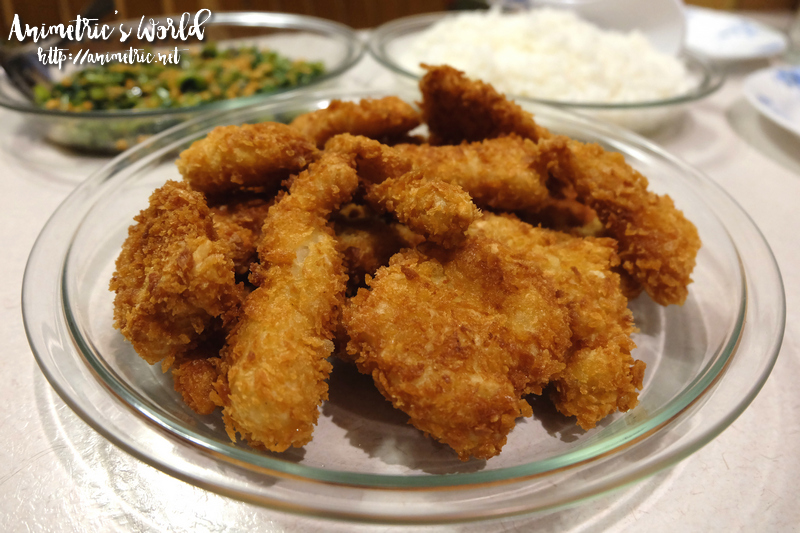 Indeed, our Crispy Fish Fillet did turn out crispier than usual. The kids noticed it too. I mean it was already crispy before but this time it was extra — the crunch was very distinct. I cook dinner almost every night and I try my best to make it balanced by cooking a meat or seafood dish then pairing it with a veggie dish. Sometimes I combine like when I cook Shrimp and Broccoli in Orange Sauce. With regards to the fishy smell / taste, I don't know if it had a significant effect because I always prep my fish with lemon or calamansi juice. It did lessen the splatter when I was frying though.
Ajinomoto Crispy Fry Fish is available at all leading supermarkets nationwide with an SRP of P7 for a 20g pack. The pack says it's good for 1/2kg of fish… maybe if you fry the fish whole lightly coated with it. But for what I cooked, I had to use 2 packs mixed with flour to cover all the pieces completely. Either way, the fish did turn out a lot crispier than usual so hooray for truth in advertising.
You can purchase Ajinomoto Crispy Fry Fish from the Ajinomoto PH Official Store on Lazada.
Like this post? Subscribe to this blog by clicking HERE.
Let's stay connected: