Last February, I visited Curves Magnolia for the first time. I liked it a lot. It was near home, the facilities were excellent, and the fitness coaches were all very competent and accommodating. But at the time, I was too preoccupied with other things. Going back to Curves Magnolia was always at the back of my mind. Last May 31, I finally decided to commit — commit to exercise regularly and commit to lead a healthier lifestyle.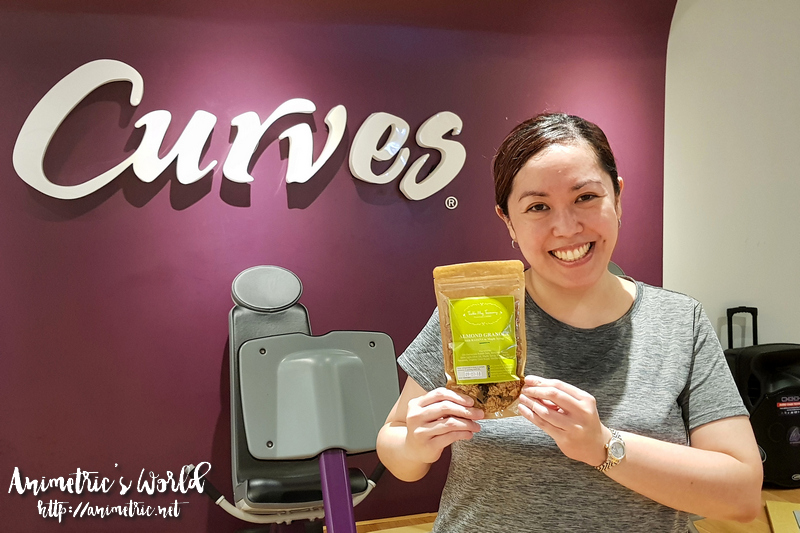 Here I am, almost 6 weeks later. I won a prize for being in the top 5 in terms of number of reps for the Squat Machine! But I'm getting ahead of myself.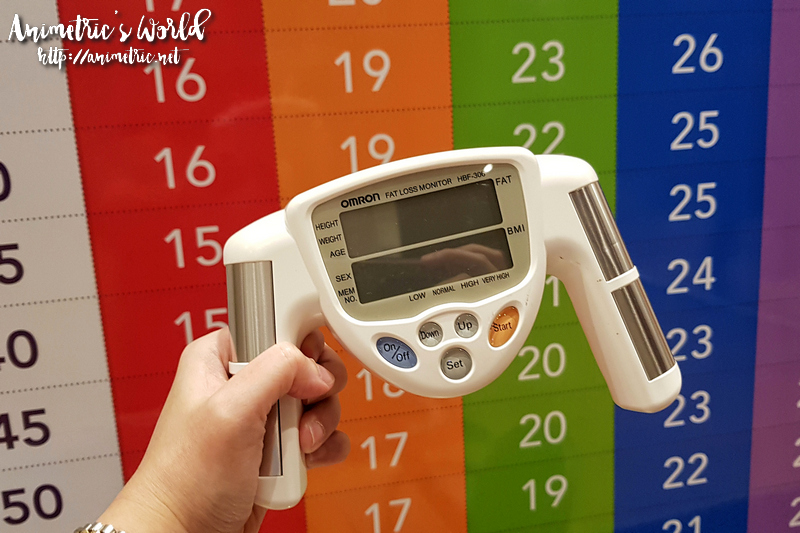 Before I started working out at Curves Magnolia, I was weighed and measured. They also used this device to determine the percentage of my body fat and BMI (Body Mass Index). I was advised to work out 4x a week for optimum effectivity. They also suggested that I cut down my food intake.
At my age (I'm 43), I find that weight loss is not that much of a concern anymore. I just want to be healthy. I had been feeling heavy and sluggish prior to returning to Curves Magnolia. Better circulation, better flexibility, reduced risk factors for weight-related diseases… those were more important to me. If I lose weight and inches in the process, then so much the better!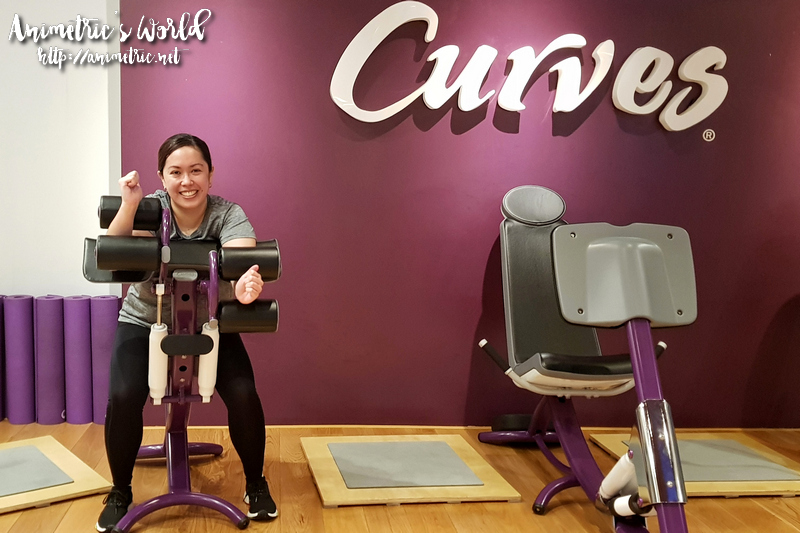 So since May 31, I've been working out 4x a week. I always do Circuit Training. At Curves, you alternate machines and freestyle exercises under a fitness coach's guidance. You spend 30 seconds at each station. There's a machine for every part of the body — arms, legs, stomach, etc. Each circuit lasts for 30 mins, after which you go to their stretching machine to cool down properly and completely. I'm done in about 40 mins.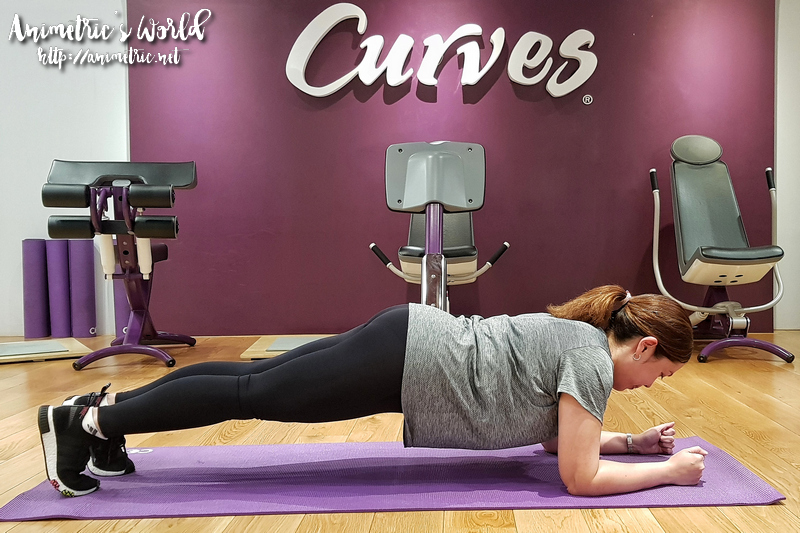 Planking is one of the freestyle exercises I do when I'm not on a machine. My tummy is my biggest problem area. The intensity of the workout actually depends on you. I'm pretty die hard so I end up sweating buckets lol.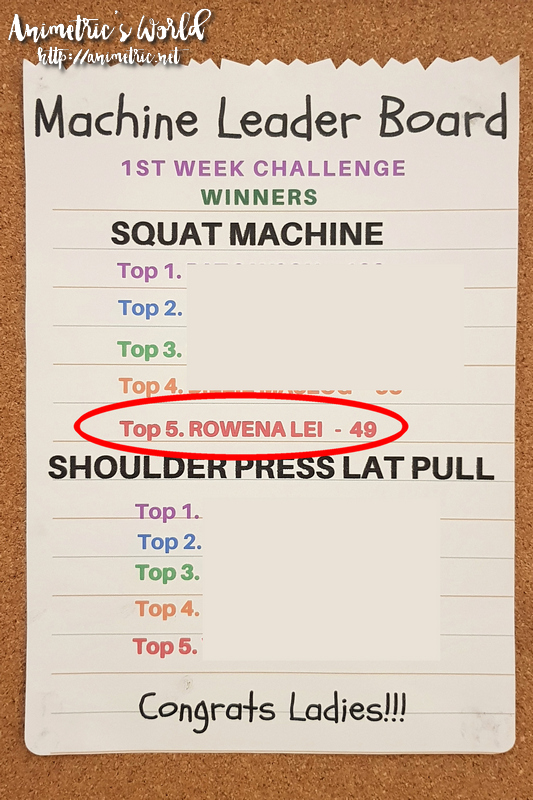 Curves Magnolia makes things interesting and fun with weekly challenges. Okay, so I wasn't even trying to compete but I somehow ended up on the top 5.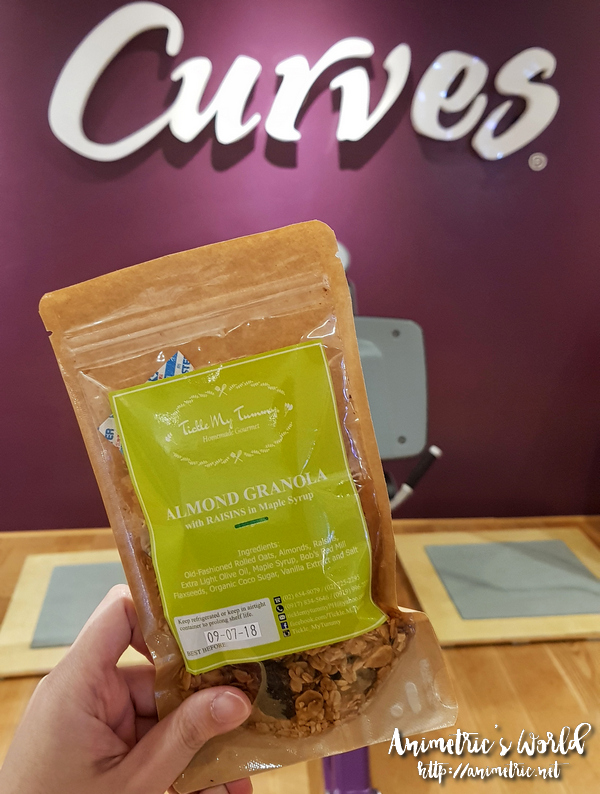 My prize is a pack of Tickle My Tummy's Almond Granola with Raisins in Maple Syrup. I'm having this for breakfast tomorrow lol.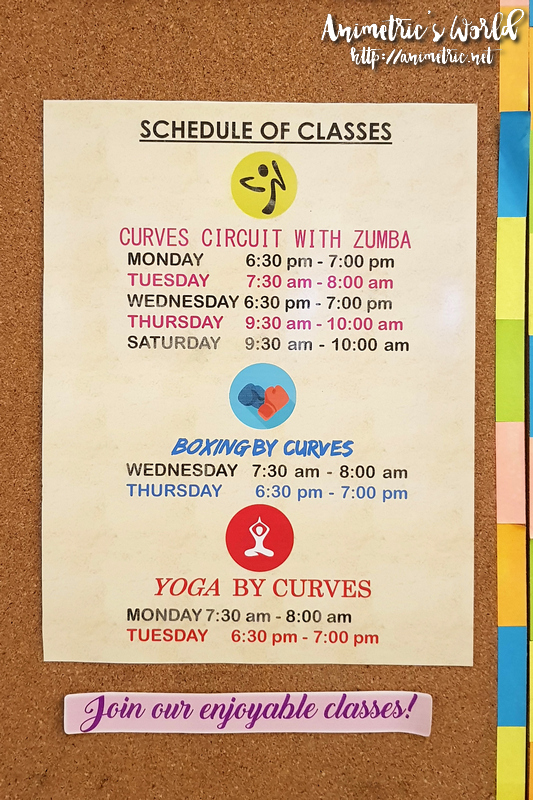 Aside from doing circuit workouts, you can join group classes too. Curves Magnolia has Zumba, Boxing, and Yoga.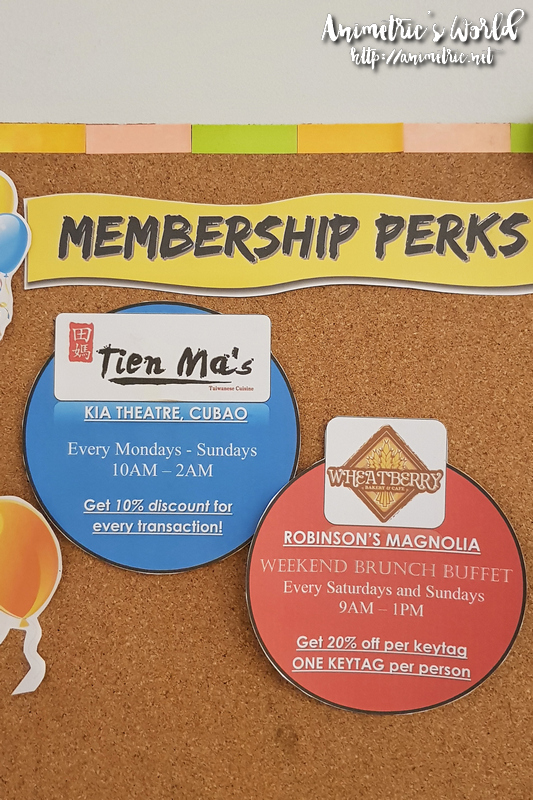 There are also additional perks from Curves Magnolia partner establishments which change every month or so. For July, members get 10% off Tien Ma's at Kia Theater Cubao and 20% off WheatBerry's weekend brunch buffet. Just present your Curves Magnolia keytag which is issued to you upon membership.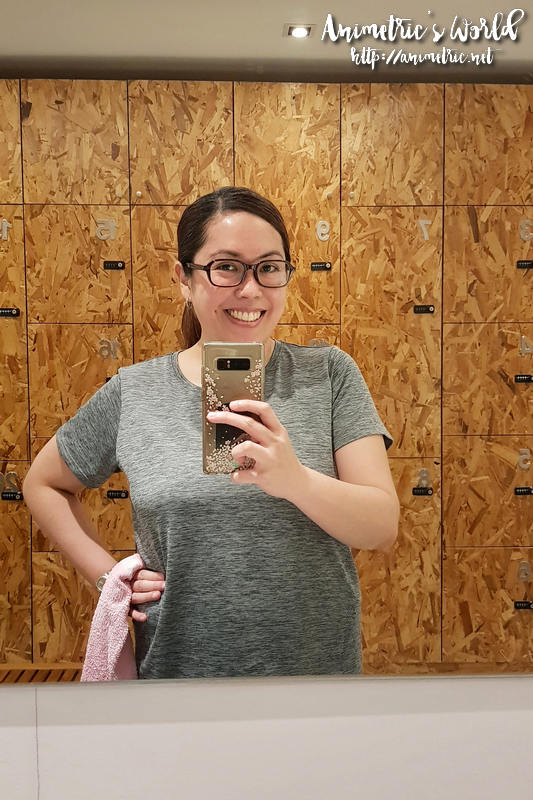 Anyway, I had my measurements done today and I'm happy to say I lost a total of 7 inches and 2 lbs in a little over 5 weeks. That's 2 inches off each thigh, 2 inches off my bustline, and half an inch off each arm. Now that may not seem like a lot but see, I DID NOT DIET at all! I ate like I always do. The coaches suggested that I reduce my food portions so I can get better results in terms of fat loss. I'm not that focused on weight, what I want is a decrease in body fat percentage and a better BMI. This is because I want lowered risk factors for diabetes, hypertension, and heart disease.
Curves Magnolia has an ongoing promo for July where you need only pay 1,299 for a 12-day pass. That's just around P100+ per session!
Would you like to try working out at Curves Magnolia? I'm giving away three (3) Curves Magnolia GCs to 3 winners for a FREE month at Curves Magnolia worth P3,490! Just follow @animetric and @curves.magnolia on Instagram. Then tell me via the comments section why you want to win plus your IG username. The GCs are only valid at Curves Magnolia so it would be better if Robinsons Magnolia is accessible to you. 🙂
Curves Magnolia
G/F The Magnolia Residences,
Dona Hemady St. cor. N. Domingo St., Quezon City
0906-5267307
Like this post? Subscribe to this blog by clicking HERE.
Let's stay connected: