When I got married back in 1999, I brought a pair of Zojirushi Handy Pots for our room. A Handy Pot is an insulated pitcher which keeps drinks hot or cold for up to 24 hours. We'd fill our Handy Pot with cold water and it would really stay cold for 24 hours. It's so durable we're still using it — and it's already 2019! That's 20 years of use.
Zojirushi still makes Handy Pots but what I'll be featuring today is the Zojirushi Tumbler. Tumblers are an integral part of our household. I bring a tumbler whenever I work out at Curves Magnolia. The kids bring a tumbler when they go to school. So why go for a Zojirushi Tumbler?
#1 The Zojirushi Tumbler has a lock switch so there's no way you can "accidentally" open it and spill what's inside. I've actually experienced liquid spilling inside my bag and it's not fun.
#2 It's a vacuum insulated stainless steel bottle which can keep liquids hot or cold for up to 24 hours.
#3 It comes in a handy 480ml size so you can easily stash it in your bag. My kids actually prefer bringing a smaller tumbler which they refill in school via the water fountain as opposed to a big and heavy one.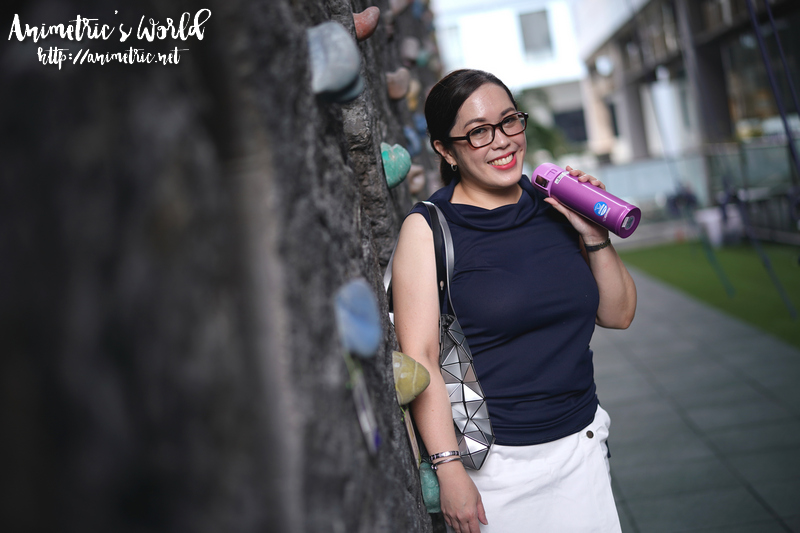 #4 It's lightweight and it comes in a variety of colors.
#5 Zojirushi is the only brand which features a special stainless inner coating which prevents odors, stains, and rust. This coating also keeps it from corroding. I can attest to this because I've been using my Zojirushi Handy Pot for 20 years and it's still good as new — no signs of stains, rust, or corrosion.
The Zojirushi Tumbler you see on this post retails for P2,040. Believe me, it's worth it because it practically lasts a lifetime. Zojirushi products are available at leading department stores and boutique stores in Greenhills Promenade and Ayala Malls Feliz.
Like this post? Subscribe to this blog by clicking HERE.
Let's stay connected: