Are you tired of banking online while feeling uncertain if your activity is secure? Are you looking for an extra layer of protection while browsing the web, seeking privacy and security in a crowded cyber world? Then you need to take a closer look at Virtual Private Networks (VPNs). Sure, VPNs were created to provide access to corporate networks. But since then, they've become an essential tool for anyone who wants to enhance privacy and security while using the internet. In this post, we'll go over seven advantages that come with using a VPN — from added anonymity when surfing the web to greater control over where your data goes. We'll also discuss how easy it is to get set up with one of these 'tunneling' services so you can enjoy all their great benefits!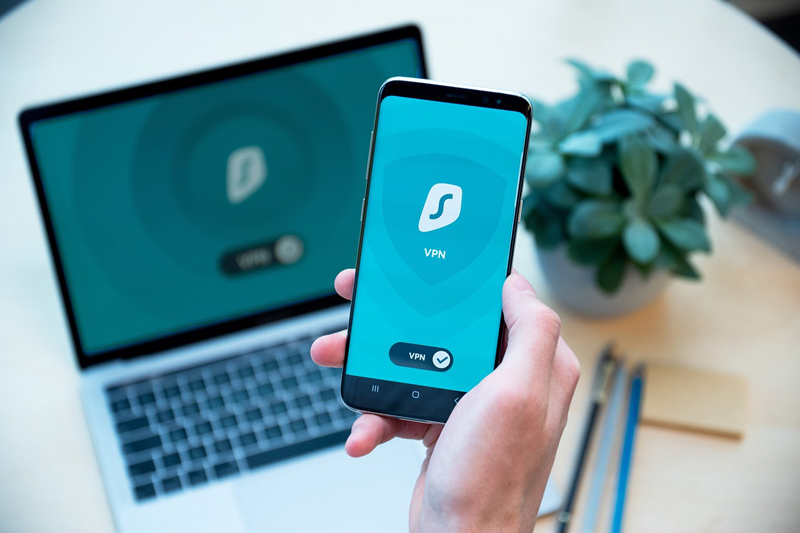 Data Protection and Encryption
Data protection and encryption have become critical topics for many people today. With so much valuable personal information being shared online, it is essential to take steps to keep this data secure. One effective way of achieving this is by using a VPN router, this device provides an extra layer of security by encrypting all data that passes through it, helping to prevent hackers from gaining access to your personal information. With a VPN router, you can enjoy peace of mind knowing that you are taking proactive steps to safeguard your sensitive information.
Anonymity
With countless websites and mobile applications tracking your every move, it's easy to feel like you've lost control over your personal information. This is where anonymity comes in. By using tools that keep your activities and location private, you can ensure that your identity is not revealed to third parties. Whether you're browsing the web, communicating with others online, or simply going about your day-to-day activities, anonymity provides an additional layer of protection and peace of mind. So if you're someone who values privacy, it's worth considering the benefits of anonymity and how it can help you stay safe and secure online.
Improved Security
The development of improved security features like firewalls and malware protection is such a game-changer. These technologies work together to keep your devices safe from malicious attacks and potential data breaches. And for those who require even more protection, there's the option of a VPN or virtual private network. This creates an encrypted connection between your device and the internet, making it nearly impossible for outsiders to access your information. These innovative security measures provide peace of mind in an ever-changing online landscape.
Access Restricted Content
The internet has revolutionized the way we access information, but unfortunately, it's not always free from restrictions. Some websites may not be accessible to users living in specific geographical locations, or those who don't meet certain criteria such as age or subscription status. This can be frustrating, especially if you're trying to do research or access important information. However, there are ways to bypass these filters and gain access to the content you need. From virtual private networks to web proxies, there are various tools available to help you access restricted content. With a bit of effort and know-how, you can easily navigate the digital world and get the information you need, when you need it.
Save Money on Streaming Services
Looking to save some extra cash on your favorite streaming services? Look no further than using a VPN! By having a Virtual Private Network with servers in different countries, you can access your favorite shows and movies on Netflix and other streaming services for discounted rates. Whether you're living in the UK, the US, or anywhere else in the world, using a VPN can be incredibly helpful in your quest to save money and still get access to the shows you love. So save money and watch your favorite content at cheaper rates with a VPN today.
Bypass Internet Censorship
We can't imagine living today without the Internet. It allows us to connect with people across the world, access valuable information, and stay updated on global news and events. However, some governments impose internet censorship, restricting their citizens' access to certain websites and information. With a VPN, you can bypass internet censorship and access any website or content you desire. It encrypts your internet traffic and routes it through a remote server, tricking the censoring authority into thinking that you're accessing the internet from a different location. This ensures that you can enjoy unrestricted access to the internet without worrying about censorship.
Shielding Business and Financial Information from Hackers
Protecting sensitive business and financial information from hackers is more important than ever. Hackers are constantly sharpening their skills to exploit vulnerabilities and gain access to valuable data. One effective way to safeguard this information is by using a Virtual Private Network (VPN). A VPN creates a secure and private connection between a user's device and the internet, encrypting all data that passes through it. With a VPN, businesses can rest assured that their sensitive data remains safe from prying eyes. Whether you're a small business owner or a large corporation, investing in a VPN is a smart move to protect your assets and maintain the trust of your customers.
Using a VPN provides a strong protective layer for all internet users to have access to unrestricted content in complete anonymity without compromising the security of their data. It serves as an extra layer of defense against hackers trying to gain access to sensitive information. It offers additional benefits such as bypassing geographical locations, allowing access to blocked content, enhancing privacy, and, ultimately saving money by being able to stream different services from different countries. Increasingly more people are turning to Virtual Private Networks for all their activities so that they can be confident that their identity remains safe while enjoying the full power of the Internet with no restrictions. In summary, VPNs are becoming a necessity in today's technological world and provide an invaluable service for boosting digital security and privacy wherever individuals or businesses may go.
Like this post? Subscribe to this blog by clicking HERE.
Let's stay connected: