Now that businesses are creating more and more data, it is vital to store it in a safe, easy-to-access location that can meet stringent requirements in terms of compliance and security. While most businesses already understand the importance of utilizing cloud storage, some still need a little convincing. This post examines six reasons that make cloud storage vital for the security and efficiency of your company.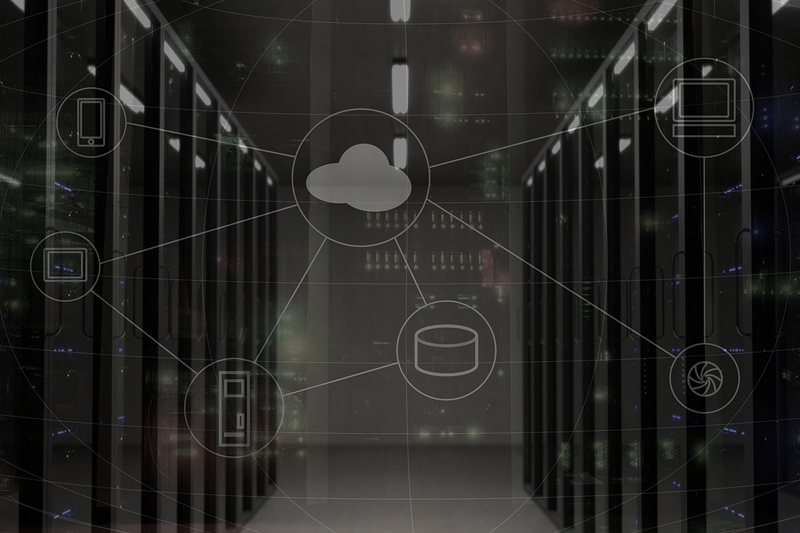 Cloud storage is like having a digital safety deposit box for your data.
With cloud storage, your data is safe from fires, floods, or natural disasters. You can also access it instantly whenever you need to, day or night (making it better than a safety deposit box in reality!). More importantly, you have protection against unauthorized access through secure encryptions and multifactor authentication measures, so your data is never exposed. It also gives you and your employees the flexibility to work from home while keeping crucial documents secure at all times (more on that later). Moreover, it offers your business options regarding security and features, with the ability to scale with you. According to Backblaze at https://www.backblaze.com/blog/what-is-private-cloud-storage/, you can become even more secure by opting for a private cloud dedicated to your company and yours alone. This means you won't share hardware with others as you might in a public cloud, increasing protection and decreasing the likelihood that some type of corruption or hack will get into your system and affect your business.
Keep your data secure with the latest security protocols.
Data compliance and security protocols are now so complex that most organizations need professional compliance officers in their teams to navigate the murky waters and keep them safe from litigation, fines, and loss of brand reputation. However, cloud service providers can take the sting out of these compliance issues since they are constantly updating their protocols to meet the latest and most stringent regulations. This means you can trust that your data and customer information are secure. With cloud storage, you can keep almost any information safe and private while still allowing team members access to the data they need. Further, you can set user roles for your employees so that only those who need to access sensitive data can use their passwords, while other staff can use additional non-critical information as they need it. A cloud platform's firewalls, authentication systems, and encryption technologies ensure that only authorized users can get into sensitive files and/ or modify them, keeping them safe and reducing the chances of the information being stolen or corrupted. This level of security-first architecture allows you access sans the issue of hackers taking over your system and wreaking havoc.
Save Money By Eliminating The Need For Dedicated Hardware
While it is still advisable to have some form of on-premises storage for plenty of reasons, by offloading the job to a cloud provider, you will save an unbelievable amount of money and time by not having to constantly update your hardware, but also from not requiring an IT department to look after everything. Even if you still need an IT section for other reasons, you will free up their time to focus on different aspects of the business, becoming more productive and, therefore, cost-effective. Companies can leverage existing data centers for storage purposes and pay only for the resources they need. Additionally, it gives companies the flexibility to scale up or down quickly to meet their growing or shrinking needs (as can be seen by the (slowing uptake of services due to fears of recession).
Take advantage of automated backups and disaster recovery plans.
Disasters of whatever flavor can cause severe issues for your company. Whether from a natural disaster destroying your physical storage mediums to a ransomware attack that encrypts and corrupts your data unless you pay them a fee, they can all be detrimental to your business. Cloud storage can be used to set up automated backups and disaster recovery plans. This means that if an intrusion occurs or data is lost for whatever reason, you can recover rapidly without relying on physical hardware. By taking advantage of this kind of storage, companies can increase the reliability of their existing disaster recovery strategies by utilizing the automation features of these platforms as well as the fact that they often have data centers in multiple locations.
You can access your data from anywhere in the world.
As remote work has become more prevalent, more and more businesses rely on cloud storage, allowing their employees to access data whenever and wherever they are. Moreover, thanks to the myriad of ways you can set things up, you can allow or deny access to any parts they might need for their specific job (for instance, a marketing professional probably won't need access to sensitive accounting data and vice versa).
Share files easily with colleagues, partners, and customers.
Collaboration isn't merely a buzzword used by project managers; it plays a vital role in how a business functions. Businesses benefit greatly from cloud storage because it allows all team members and stakeholders to have instant access. This means that everyone with access can work on files simultaneously, enabling you to make decisions faster than ever before.
Cloud storage has been around for some time now, and over that time, it has proven its utility many times over. It saves companies vast amounts of time and money, enabling them to focus on the things that matter while safe in the knowledge that their precious data is secure but still easily accessible when required.
Like this post? Subscribe to this blog by clicking HERE.
Let's stay connected: