Whenever our helper takes days off or goes on vacation, I'm the one who gets stuck with the cleaning up. That means the dishes, the kitty litter, and everything else in between. That said, I know how important it is to have all the right tools when it comes to doing house chores.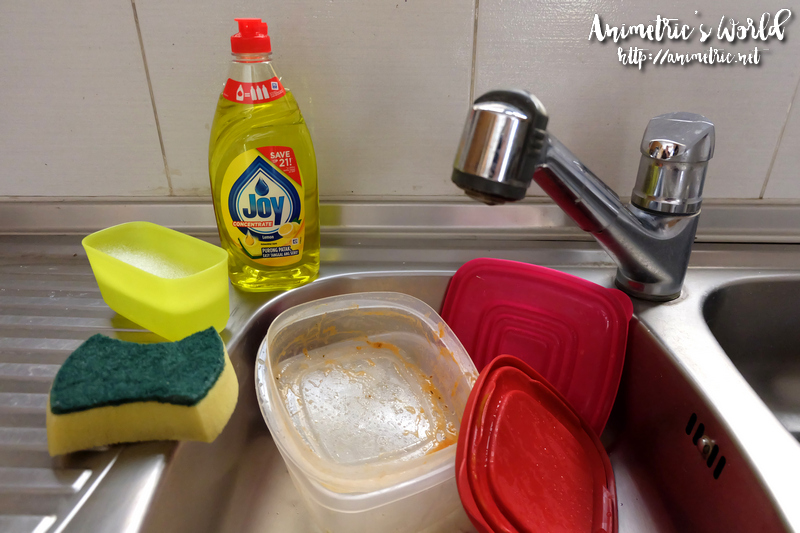 I'm very particular about things we use at home… and that includes dishwashing liquid. We live in a modest townhouse and so the less things we need to stock up on, the better. For washing dishes, we've found our match with Joy Dishwashing Liquid. I hate it when I wash dishes and find that the grease and smell remain after rinsing. That has actually happened to me in the past when I tried using cheaper stuff in the hopes of saving on groceries. Quite the opposite happened because since the grease, grime, and smell of the food wouldn't go away, I ended up washing the dishes and cookware repeatedly. I used up more soap, water, and time. These days, I don't take any more chances. I already have too much on my plate.
Joy Dishwashing Liquid uses an innovative new formula which promises ZERO SEBO. Just one drop on your sponge plus water is enough for one family meal's worth of dishes!
I love how efficiently it cuts through grease and removes the smell of foods from even plastic containers.
Using Joy Dishwashing Liquid is such a quick and efficient way to do the dishes. Quick is the magic word for me because I need more time to do everything else.
I love how Joy doubles as an all-purpose cleaner too.
For example, instead of buying a separate glass cleaner, I just mix a few drops of Joy with water and then clean windows, glass tables, and mirrors with the solution.
I use the same solution to clean my plastic Melissa footwear… and I have a lot lol! The same solution can be used to clean tiles too.
As a working mom too much to do and too little time, I have a few Zero Worries life hacks I can share:
Choose your household products well. I like products that are efficient, versatile and economical. By economical, I don't mean the cheapest thing on the supermarket shelf. Economical for me would be something that lets me use less product and less time while delivering the best results.
Make full use of what you have. In my case that's using Joy not just to wash dishes but to clean surfaces and other things. Multipurpose products save space and money, plus you don't generate as much trash with the empty bottles and packs.
Get everyone to chip in. It can be as simple as asking everyone on the table to take their dishes to the wash area after eating. That already saves you time because you don't have to shuttle back and forth with all the dishes.
Joy Dishwashing Liquid is available at leading supermarkets nationwide. Prices start at P5 for a 20ml pack. I suggest taking advantage of their limited time offer of P99 for a 495ml bottle so you can try the new best ever Joy. You won't regret it! 😀
Thank you Joy for sending some over for us to try.
Like this post? Subscribe to this blog by clicking HERE.
Let's stay connected: