I was invited to the first ever Yummy Eats food fair by Summit Media's Yummy Magazine last May 21, 2011. Exactly as the name suggests, it featured a tent full of delicious food which have earned the Yummy team's seal of approval. 😀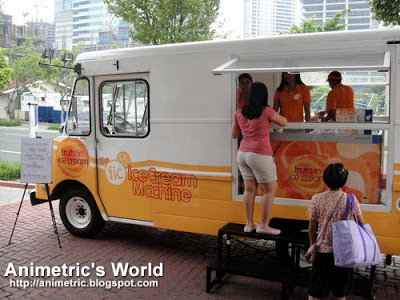 There was an FIC ice cream truck parked right outside the NBC Tent when we got there at around 10am. Each Yummy Eats ticket holder was entitled to a scoop of FIC ice cream. One could choose between Lemon Crumble yogurt ice cream or Raspberry Rapture ice cream.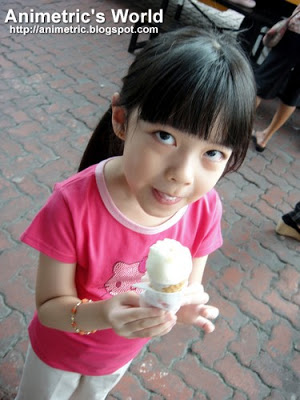 We picked Lemon Crumble. It was good! 😀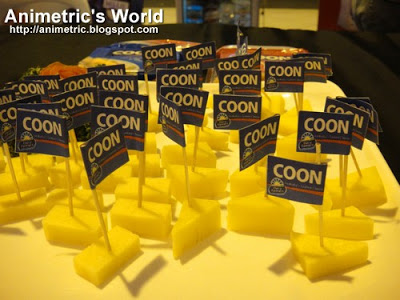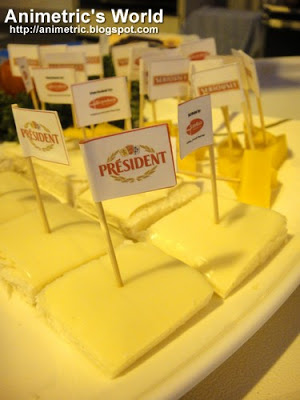 Since I was with my kids, we went straight to the sponsor booths which had lots and lots of cheese for tasting. I've never bought Coon and President cheeses before so it was a good opportunity to see if my kids would like them.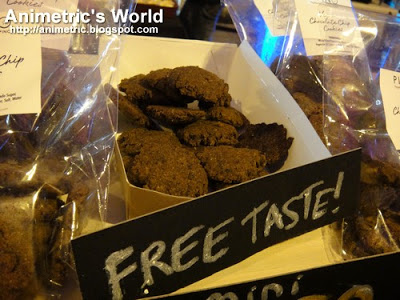 A unique food item I got to try were Vegan Chocolate Chip Cookies. Sad to say, they did not taste taste even remotely like chocolate hahahaha! Despite the weird taste they were chewy though, just the way I like my cookies.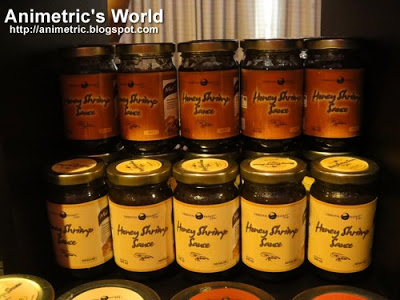 Another interesting find was Honey Shrimp Sauce, or bagoong in Tagalog. Good bagoong is hard-to-find and this is great! 😀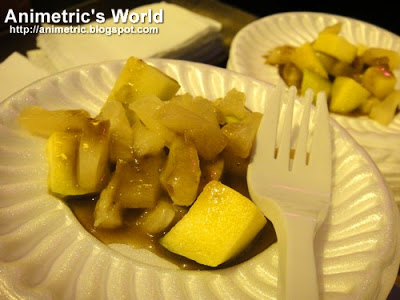 They drizzled green mango and pineapple chunks with it.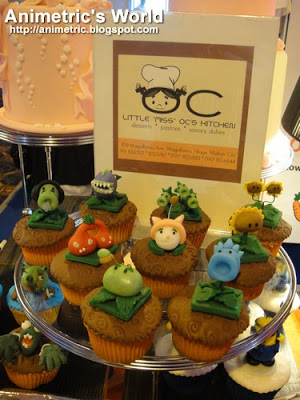 My award for the best-looking display goes to Little Miss OC's Kitchen. My kids and I loved ogling the Plants vs. Zombies cupcakes.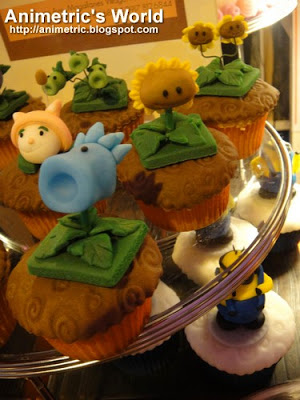 They're just so so so cute. Too bad I don't know what they taste like. More than the design, the taste really matters a lot to me.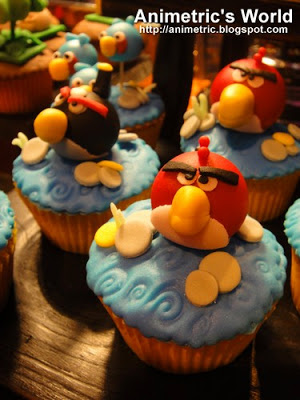 Oh they even had Angry Birds cupcakes!!! If these are yummy I'm buying! My kids have been bugging me for Angry Birds stuff for a while now.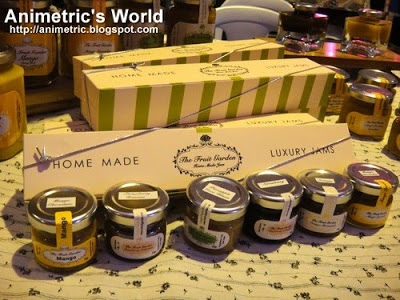 I also came across The Fruit Garden luxury jams. My kids are really big on sandwiches so this was definitely one of the more interesting booths for me.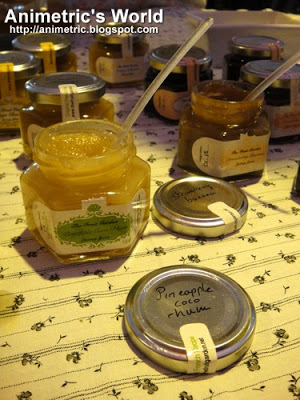 I got to try their strawberry banana jam and wow, it was like eating the actual fruits. It's not overly sweet like those pick up in the supermarkets. I wish I could've sampled more of the flavors since there were a lot but it was kind of difficult since there were a lot of people visiting the booth.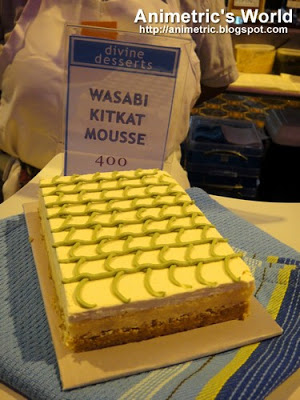 Wasabi Kitkat Mousse from Divine Desserts is definitely one of the most intriguing cakes I've ever come across.
There was some sort of Jamon (Spanish ham) mounted on a strange contraption for slicing.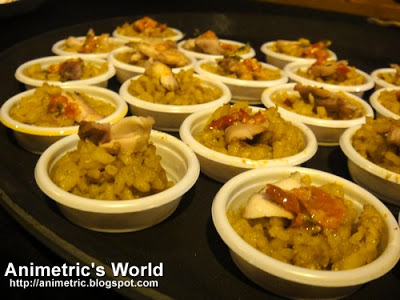 Jamon tidbits were served on top of what looked like paella. Quite yummy. 🙂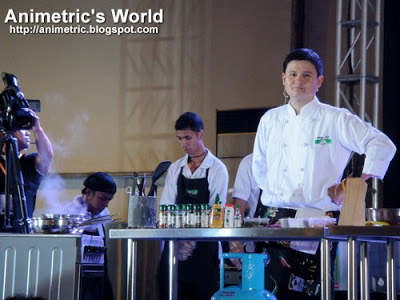 We also watched a cooking demo by McCormick. The chef prepared nachos and burgers much to the kids' delight. 😀
I would've wanted to stay and watch the Iron Chef-like battle between schools as the theme ingredient of the day was already unveiled to be chorizo, but my kids were getting antsy after around three hours at the event. I'm really looking forward to another Yummy Eats next year though, so let's hope Yummy Magazine makes this an annual food fair! 😀
P.S. I'm also very happy because I got to meet two of my Yummy Eats winners — Maude Rolle and Gigi Beleno. 😀

Like this post? Subscribe to this blog by clicking HERE.
Let's stay connected: