I had the chance to have a late lunch at Yoshimeatsu Unlimited Yakiniku along Tomas Morato last Saturday. Like the insanely popular Romantic Baboy, Yoshimeatsu has a looong waiting queue outside its doors. We arrived past 1pm and wow, the line was still crazy. Their eat-all-you-can rate is P549 per person, which according to them is a limited promotional offer.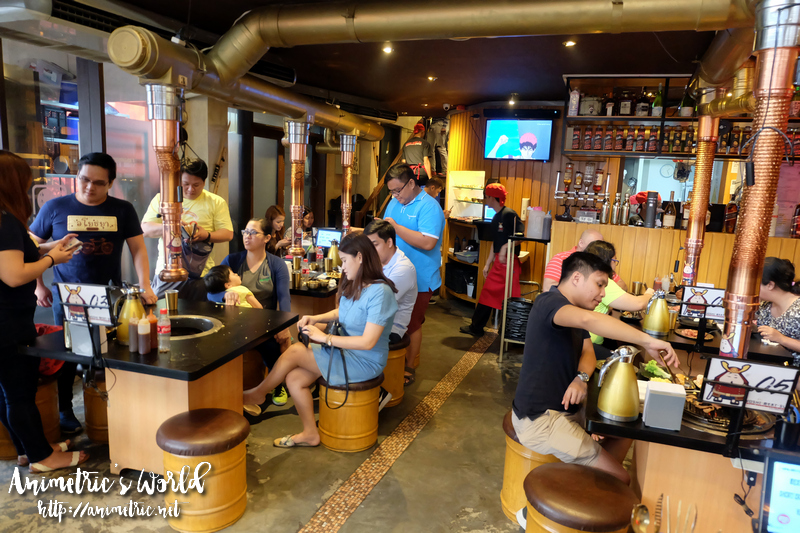 The place is quite small but it's well-lit. More people can be accommodated on the second floor.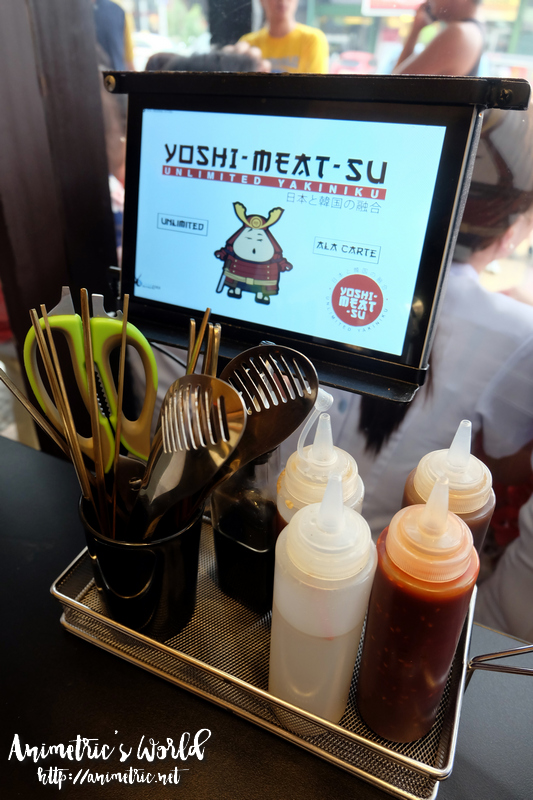 Each table is equipped with an LCD touchscreen, utensils, and condiments.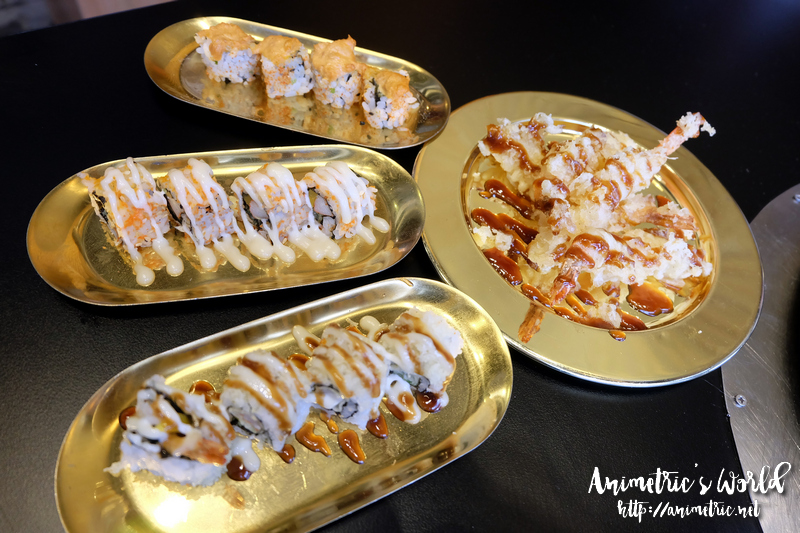 Upon being seated, we were immediately served 3 kinds of sushi rolls and Ebi Tempura. These are actually part of their unlimited side dishes.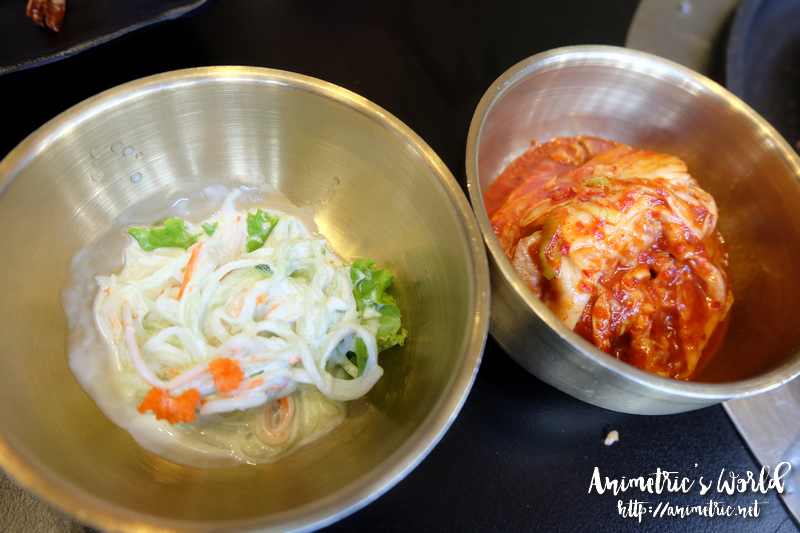 There are over a dozen unlimited side dishes you can order, including Kani Salad, Kimchi…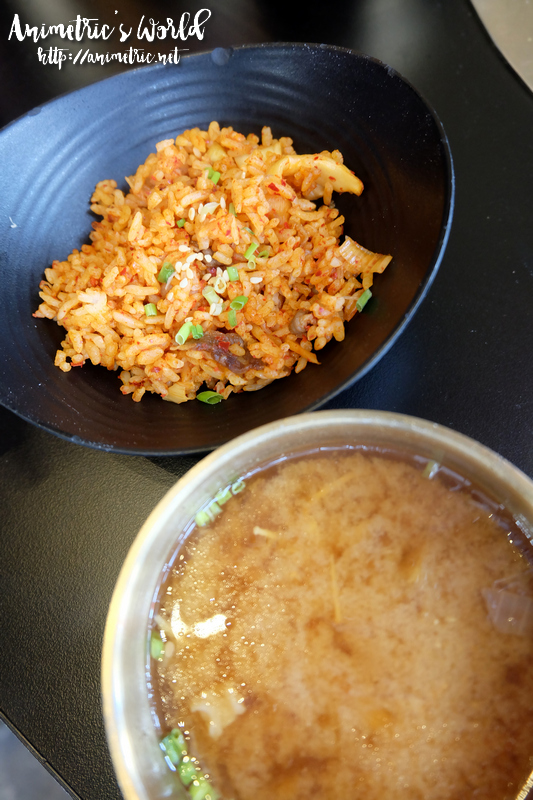 …Buttered Kimchi Rice, and Miso Soup. Steamed Rice and Cheese for dipping also count as side dishes. Although it's not in the menu, you can also request for unlimited lettuce to wrap your meats with.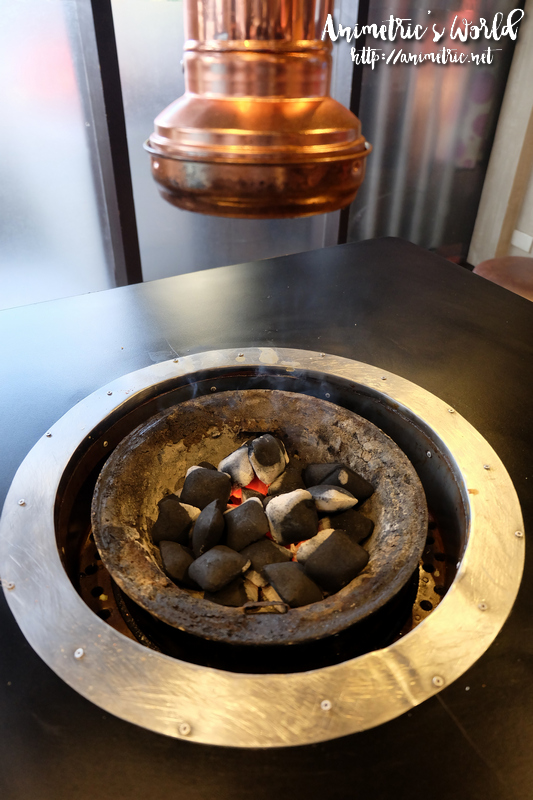 You cook the meats on the tabletop charcoal grill.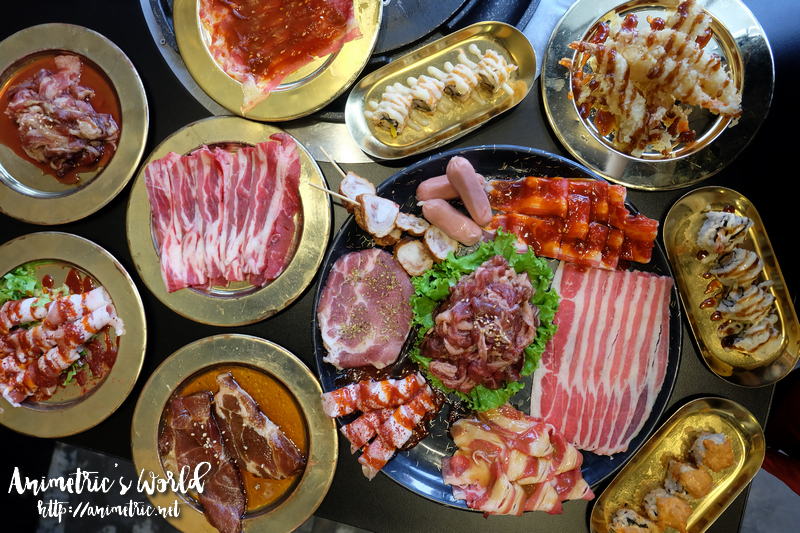 There are also over a dozen kinds of meat available for unlimited BBQ. There's beef, chicken, pork, even isaw and liver if you like entrails. Mozzarella balls, wiener sausages, and fish tofu are also available for grilling.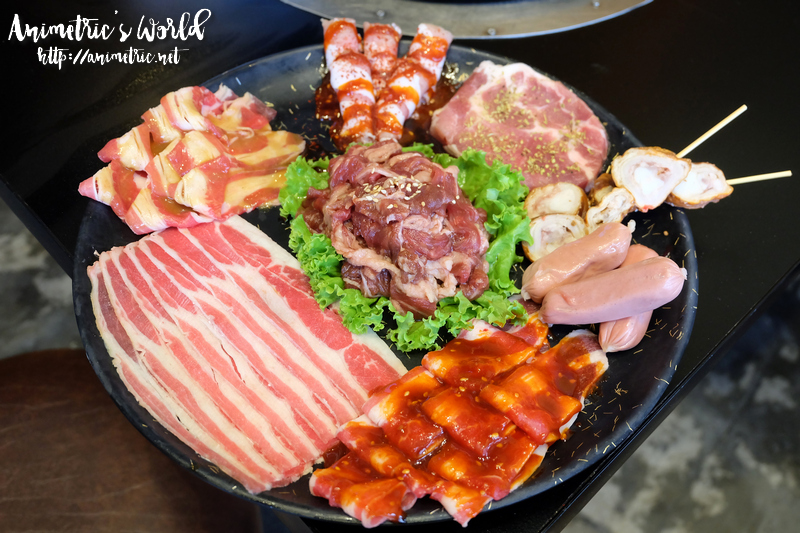 This Classic Meat Platter can be ordered ala carte for P1,870. But if you come in as a party of 6, they can serve it to you for free.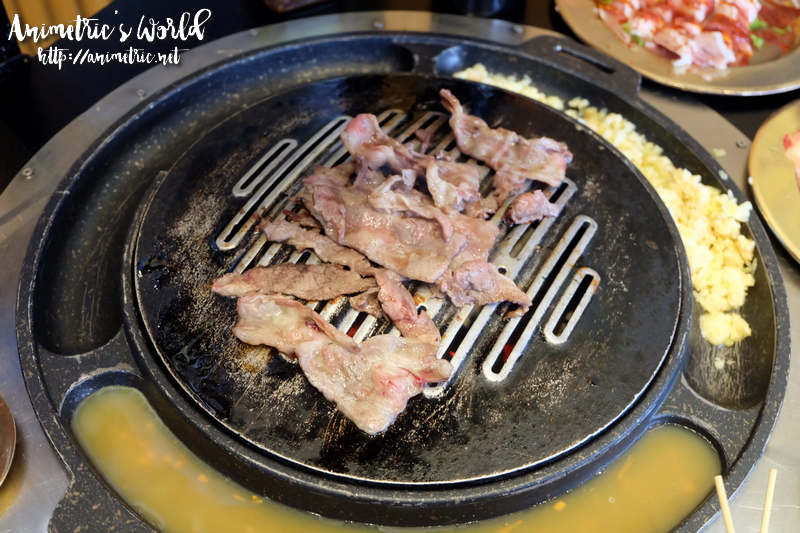 The grill comes with side compartments where you can put grated cheese for melting and their egg mixture that cooks to a fluffy, souffle-like umm… creation.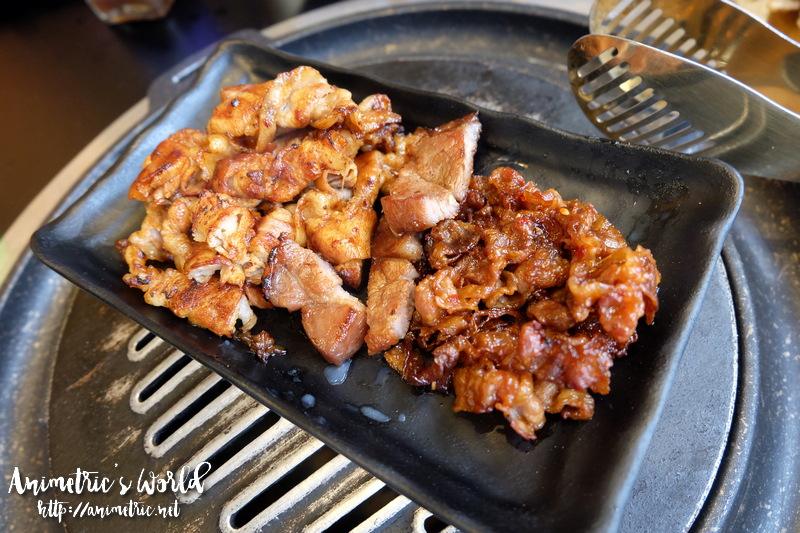 The staff can actually grill the meats for you on your table if you prefer.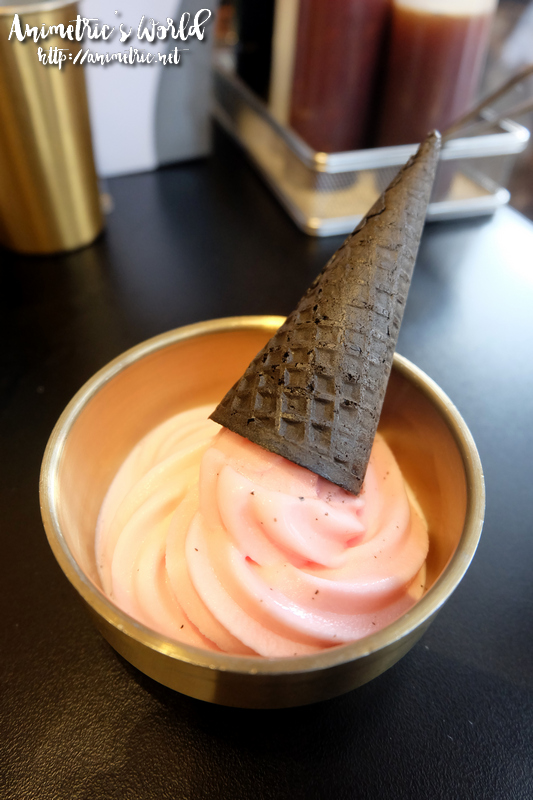 The Yoshimeatsu Unlimited Yakiniku eat-all-you-can deal comes with free dessert — soft-serve strawberry ice cream capped off with a chocolate cone. It was light and refreshing, not overly sweet… a pleasant surprise. I'm not really an ice cream person and I have low expectations when it comes to free soft-serve but this was quite lovely.
The verdict? Yoshimeatsu Unlimited Yakiniku offers great value for money. The meats are of good quality, nice and tender when grilled. The side dishes are nice too. I think it's the first time I've seen Ebi Tempura offered as an unlimited side dish. An order of Ebi Tempura will usually set you back P350 and up so you're really getting your money's worth here. Avoid leftovers because their leftover fee is a whopping P899.
Do try to take advantage of the P549 promotional rate in the coming weeks. I heard they're going to step it up to P899 per head come 2019.
Yoshimeatsu Unlimited Yakiniku
235 Tomas Morato Ave cor. Sct. Fernandez St.,
Quezon City
0933-8222771
Like this post? Subscribe to this blog by clicking HERE.
Let's stay connected: