Italian gelato, yogurt, and milk tea brand Yogorino opened its first Philippine store last December. When I first heard about it, I immediately wondered what Italian milk tea would be like. Anyhow, my daughter and I got a chance to visit Yogorino in Glorietta last Saturday. It's located on the ground floor of Glorietta 3 near Marks and Spencer.
Yogorino offers so much more than just gelato, yogurt, and milk tea. They have many different kinds of Pancakes and French Toast too.
My daughter and I ordered drinks first. I had the Classic Milk Tea (P120 for 16 oz / P150 for 22 oz) while she opted for a Strawberry Yogurt drink (P170 for 16 oz).
Okay so unlike Taiwanese milk teas, you can't really specify the sweetness level at Yogorino. The good news is, it's light, milky, and refreshing with just the right sweetness. The pearls are chewy BUT they have no taste as they are not brown sugar or syrup coated in any way. They are simply chewy pearls in milk tea.
I tried my daughter's Strawberry Yogurt drink and it's on the tart and creamy side. They certainly did not skimp on the ingredients.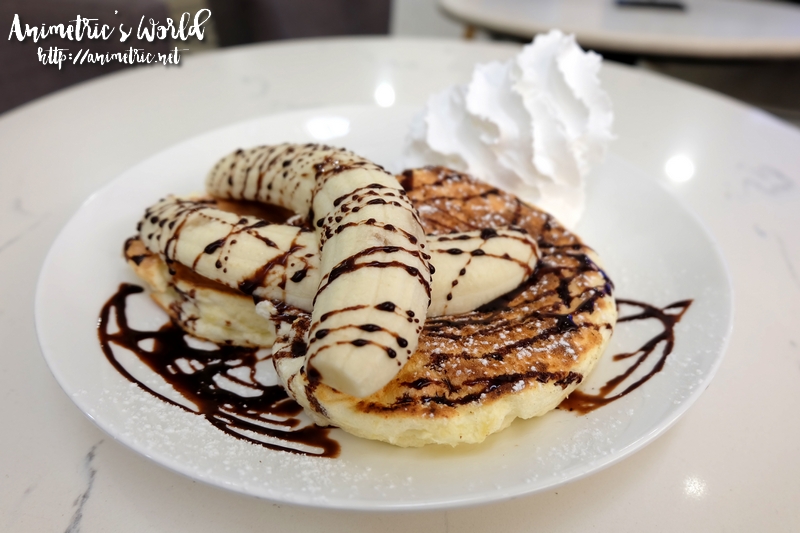 Oh but the best was yet to come. We ordered their bestselling Banana Chocolate Pancake (P250). Wow! This has got to be the best pancake I've ever had in my life. It's incredibly fluffy, like how Japanese pancakes are. You can see and taste the fluffy egg white when you slice into it. The taste is a bit similar to bibingka except lighter. It's really really good! My daughter and I finished it so fast.
Then we had Mixed Fruits French Toast (P300). While it was also good, the pancakes are the BEST things you can order from Yogorino. Besides this particular mixture of fruits proved a bit too tart for me. Next time we'll go for Melty Caramel and Nuts. 🙂
I also tried their Pistachio Almond Yogorino (P99). Pretty yummy!
My daughter went for the gelato. I love this spinning gelato carousel!
She got Italian Milk with Gianduja Paste (P110) as recommended by the staff. Deliciously creamy and milky with just a hint of hazelnuts, it was another winner.
We will definitely be back at Yogorino. I'm already planning my next pancake orders as I type, lol.
Yogorino
G/F Glorietta 3,
Ayala Center, Makati City
Like this post? Subscribe to this blog by clicking HERE.
Let's stay connected: