In my recent post about deciding to stop looking like trash, I mentioned that one of the things I do is invest in a good haircut. Economists may argue that you can't really consider a haircut an investment since well… it's hair and it grows back no matter where you get it cut. But I beg to differ. When you spend your entire life with thick, unruly, and nearly impossible to manage hair like mine, you realize that you can't just have your hair cut by anyone. It takes a certain kind of stylist to be able to work with what you have.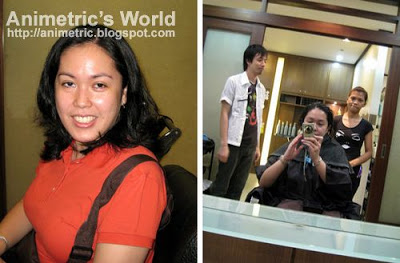 When I was younger my hair was a lot worse (picture above was taken in 2009 and yes that was the first time I had my hair straightened at Shuji Kida Hair Salon), it's actually a more mellow version of itself now that I'm 40. If you think my 2009 photo is bad, my high school photos are a whole lot worse where my hair is concerned. Whenever I would step into a salon, practically everyone from the shampoo girl to the stylist himself would tell me to get a treatment, get it relaxed, get it straightened (later on get it rebonded)… it was never as simple as get a haircut in my case. Never. And I would actually end up relaxing, straightening, rebonding, treating… or doing whatever it is the stylist and salon staff would recommend. I spent so much on my hair. One rebonding session alone would cost around P6+k back then and I would have to redo it after 4-6 months depending on how long I could tolerate the yucky curled roots. Then there were the treatments. Rebonded hair tends to be really dry so you need to give it a lot of TLC via treatments. Those cost around P1+k too.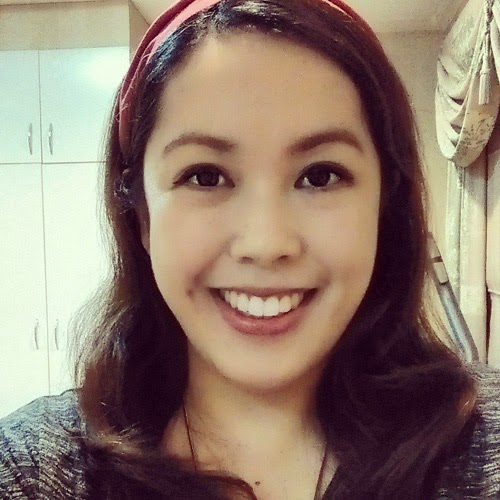 Haircut by Shigeki of Shuji Kida Hair Salon circa 2014
Although I'm often trying out different salons, my personal salon of choice when it comes to haircuts is Shuji Kida Hair Salon. I've been going there for years… since 2008 to be exact, even before I started my blog. Shuji Kida was the first salon to properly straighten my hair when I was still into the straight look. It's also at Shuji Kida that I got my first haircut from a Japanese stylist.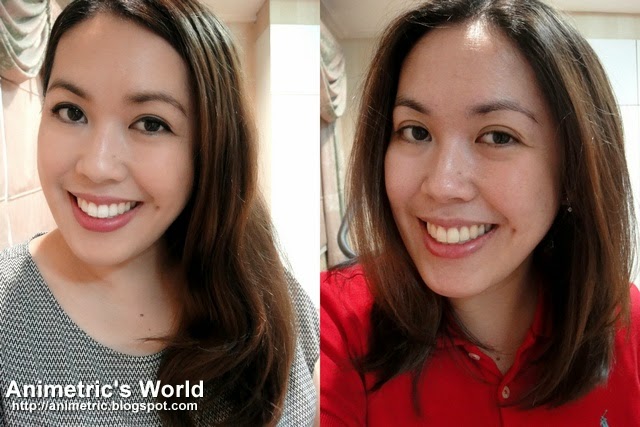 Haircut by Shigeki of Shuji Kida Hair Salon when grown out (left)
Haircut by Shigeki of Shuji Kida Hair Salon circa 2015 (right)
I usually have Shigeki, Shuji Kida Hair Salon's resident Japanese stylist, cut my hair. He knows my hair best as he has seen it at its worst. Even if I'm not rebonding anymore my hair is still very dry and damaged because I color it a lot. Last week I had it cut by Shigeki and when he asked me how much he can cut I told him any length is fine. I trust Shigeki to do what's best and I only had this to say: I just want something easy to style and manage. He knows I don't want to go back to rebonding my hair.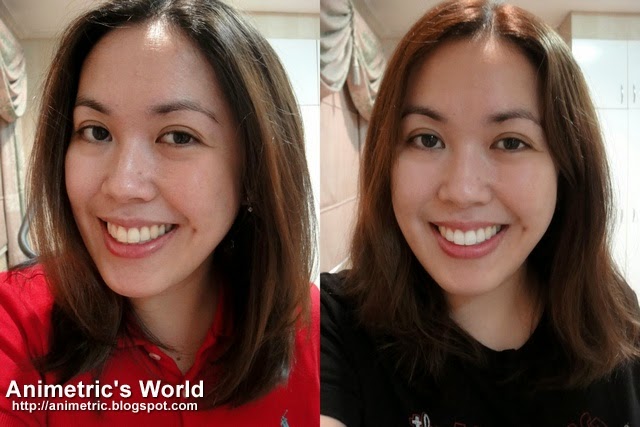 Haircut after Shigeki blowdried it vs. haircut when I dried my hair myself at home
You know how sometimes you step out of a salon looking and feeling perfect only to wash the perfect look and feel away after you shampoo? Well this is my shampoo test. The left picture shows my hair right after Shigeki cut and blowdried it. The right photo shows my hair after I colored and shampooed at home and dried it myself. I think it still looks nice and natural! I'm so over the stick-straight look.
A cut by Shigeki costs P2,500. I'm willing to pay because it means nice and easy-to-manage hair for me until I feel like having a haircut again. However, Shuji Kida Hair Salon does have a Japanese-trained Pinoy stylist who can cut your hair for around P600. A good haircut is still more economical for me compared to regularly rebonding my hair or getting a keratin treatment just to make it manageable. Years of trial and error when it comes to haircuts brought me to Shigeki (I've actually had my hair cut by 3 different Japanese stylists at Shuji Kida Hair Salon — Kaori, Shigeki, and Hide). So far, the only other stylist who can manage my hair is Jude Hipolito of JURO Salon Exclusif. My hair is really quite costly to take care of and maintain, lol.
If you'd like to try and get your hair cut by Shigeki, it's recommended that you call first and set an appointment.

Shuji Kida Hair Salon
Ground Level, City Center Bldg.
338 Ortigas Ave., San Juan City
726-9928

Like this post? Subscribe to this blog by clicking HERE.
Let's stay connected: