One night last week, I dreamt our yaya (who had retired some 5 years or so ago) was cleaning the breakfast table downstairs. I'm like "O ya, bumalik ka!". She smiled and answered "Syempre, hehehe." Holy hell, it bothered me so much I woke up and looked at the my cellphone. It was 3:30am. I was so relieved it was just a dream. Don't get me wrong, our yaya wasn't a bad person.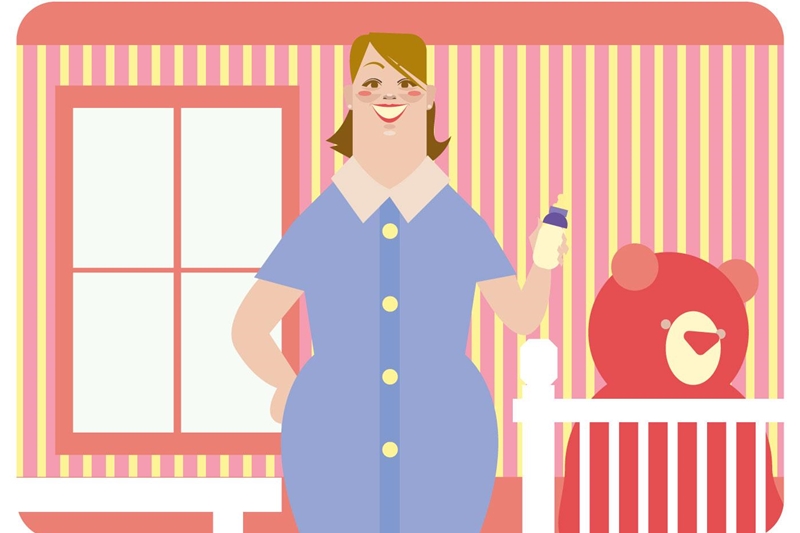 Happy Vectors by Vecteezy
In fact, our yaya stayed with us for 16 years. Yaya took care of both kids from the time they were born. She was in her late 40s when she started with us. She was in her mid-60s when she left.
To give you an idea of why I was so bothered, I'd have to share our backstory. Yaya was very experienced. We consider ourselves lucky to have had her with us for most of our kids' childhoods. She knew how to take care of babies and children properly. She was also very conscientious when it came to our kids' things. I'd marvel at how she can maintain their clothes, shoes, bottles, etc. in pristine like-new condition for such a long time. Her only vice that time was the TV and she was always watching TV at the kids' room. We didn't mind. We thought it was a small trade-off for someone who was honest, hardworking, and good with kids. Hubby and I even went abroad for 10 days and left her in charge of the kids. It was great for several years.
The problem started when our daughter entered gradeschool. We didn't have a driver. I was the one ferrying kids to and from school. Yaya would get them both from the gates and then bring them to the car wherever in the vicinity I was. She volunteered to stay the entire afternoon in school waiting for dismissal time. Eventually, when I took the kids to school in the morning (mind you that was before 7am), she'd stay behind until I picked them up at 3pm. That should have been a red flag.
So what happened was, she made a lot of yaya friends in school… most of them younger than her. From them she learned how to use apps like FB, Messenger, etc. Before I knew it she was chat-mates with a lot of strange men, some foreign and some local. Our other helper would tell me that these men would ask yaya for load and whatever. Our kids would tell me that yaya was video chatting with foreigners (they had accents according to them) during the wee hours of the morning. I confronted her but she denied it all and said she was chatting with relatives. But I knew my kids were smart enough to tell that wasn't the case.
I was forced to cut off her internet access by changing our password. But wow, she bought her own prepaid wifi. So it went on. We tolerated it because we needed her. But just as my son turned 16, she quietly told me she wanted to retire. We didn't protest. Both kids were already in their teens so I knew we could manage. We gave her separation pay and bade her goodbye. The kids were fine with it, they were never really attached to her. I think we all breathed a collective sigh of relief when she left. I never liked the fact that she'd lie about those chat-mates whenever I'd confront her about them. She was also quite hard-headed. She got scammed by the infamous Nigerian prince email because she would not believe me when I told her it was a sham.
Last I heard, she lived in the province with one of the drivers she met in school after leaving us. But then he eventually left her. I'm not updated, so I don't know the full story. I wish her well and hope she is okay.
Times are different now as we no longer have face-to-face classes. Just know that your yaya hanging out in school with many other yayas for hours on end is NOT A GOOD THING. I think that's where things started going downhill with our yaya.
Like this post? Subscribe to this blog by clicking HERE.
Let's stay connected: