We had lunch at Yabu House of Katsu at SM Megamall last May 1, 2012. Our cook had taken the day off so we decided to go out.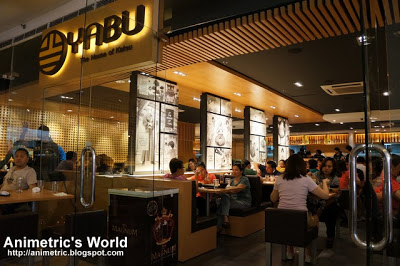 The place was packed. I heard it always is. Lucky for us there was an empty table for four outside the restaurant when we got there.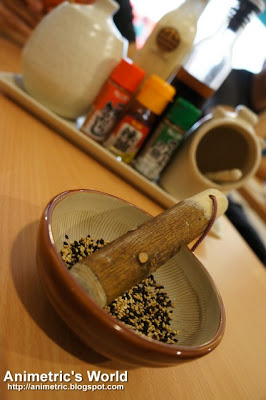 After we placed our orders, the server brought a small bowl of sesame seeds to our table. I had to grind them using the wooden pestle.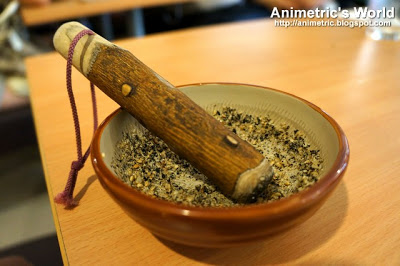 This is how it looks like after grinding.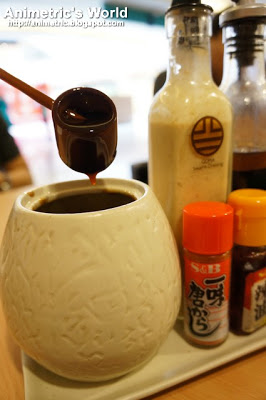 Then you take some tonkatsu sauce and then mix it together with the ground sesame seeds.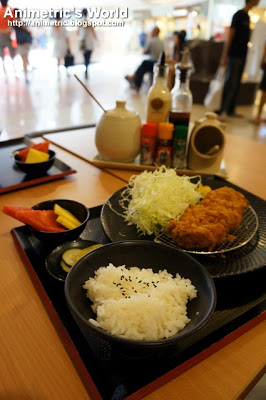 Anyhow I ordered the Premium Tonkatsu Set (P575 for 120g / P515 for 90g, pictured above). It's a 3/4-inch cutlet of Kurobuta, which is also known as the Black Bershire Pig. It's the "kobe beef" of pork due to its marbling, tenderness, and flavor.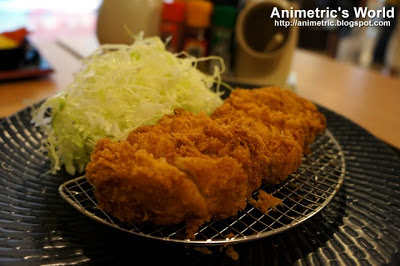 It's so soft and succulent that it's easy to bite into despite the thickness. Kobe beef costs a fortune, I remember eating a few cubes of it at Sugi years ago and it set us back P2,000+. Thus, P500+ for a complete meal with Kurobuta pork seemed reasonable to me. This Premium Tonkatsu Set comes with unlimited Japanese rice, a bowl of miso soup, pickles, unlimited cabbage with sesame dressing, and a bowl of fresh fruits for dessert.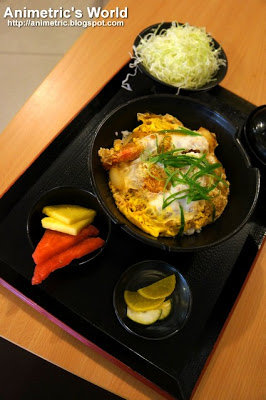 Hubby opted for Ebi & Fish Katsudon Set (P365, pictured above) which also comes with unlimited rice and cabbage, miso soup, pickles, and a bowl of fresh fruits.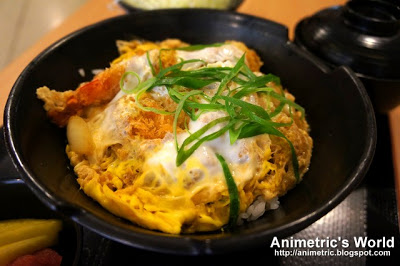 Shrimp and fish are drizzled with a light and sweet miso-based sauce accompanied by nori (seaweed), bonito flakes, and a fried egg on top. It's a very tasty sweet and savory dish.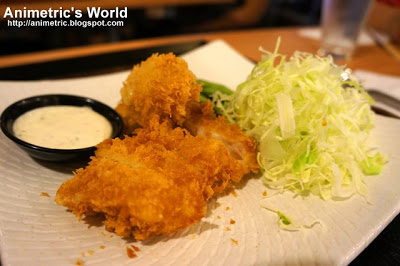 My daughter chose the Fish Katsu Meal (P175, pictured above) from the Katsu Kids Meal section of the menu which can be ordered by kids aged 10 and below. Tender breaded fish fillet is served with a potato croquette, cabbage, rice, edamame, and tartar sauce. It comes with a bowl of fresh fruits for dessert too.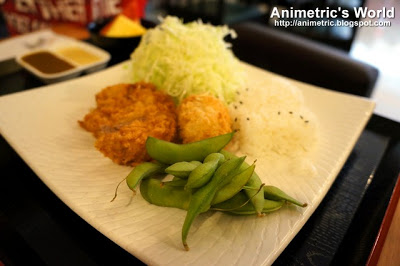 My son had the Tonkatsu Meal (P175, pictured above). It's exactly like the Fish Katsu Meal except that it's breaded pork instead of fish and it comes with honey mustard + curry sauce. I let him taste the Kurobuta pork from my set and he said it's worlds better than the pork he got.
I'm not fond of tonkatsu in general but I must admit, the Premium Tonkatsu Set with Kurobuta pork is simply divine. You really must try it if you're eating at Yabu The House of Katsu.
Yabu The House of Katsu
2/F Mega Atrium, SM Megamall,
Julia Vargas Ave., Mandaluyong City
576-3900
Like this post? Subscribe to this blog by clicking
HERE
.