Family dinners with my in-laws automatically mean Chinese food. Last March 28, my father-in-law celebrated his 70-something-th birthday and well, we found ourselves at Crowne Plaza's Chinese restaurant Xin Tian Di. My mother-in-law found out that they have an ongoing promo with BDO wherein if you use your BDO credit card to pay for your bill, you get a whopping 50% off.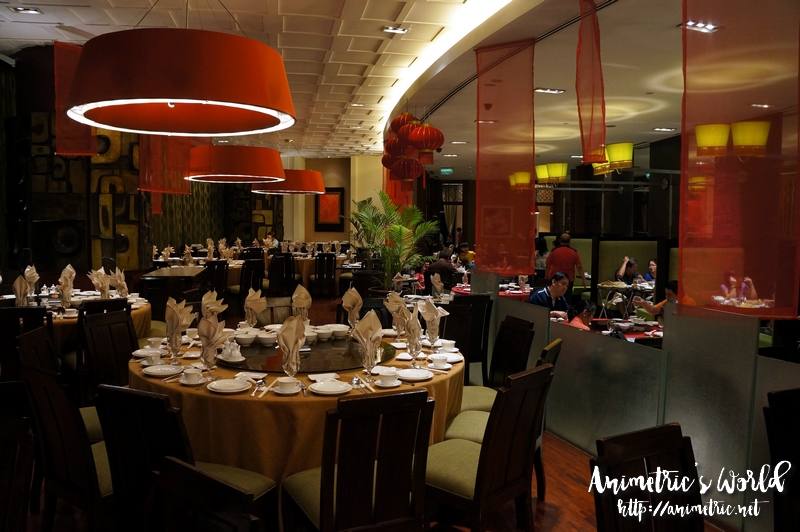 Xin Tian Di is pretty nice and posh in terms of interiors. My in-laws chose a set 10-course menu for 8 people which costs P11,049.10 net. There were 10 of us though but we didn't order additional because 2 of the 10 were kids aged 10 and 12. Availing of the promo meant we would pay only P5,524.55 or P550+ per head.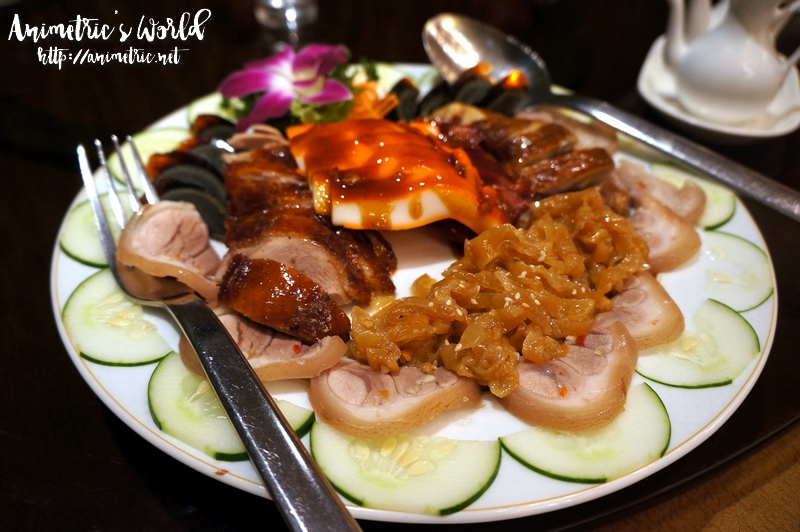 Dinner started off with appetizers, namely the Barbecued Cold Cuts Combination. It had pork asado, cuttlefish, soy chicken, jellyfish, century egg slices, and what looked like sliced pork. Typical.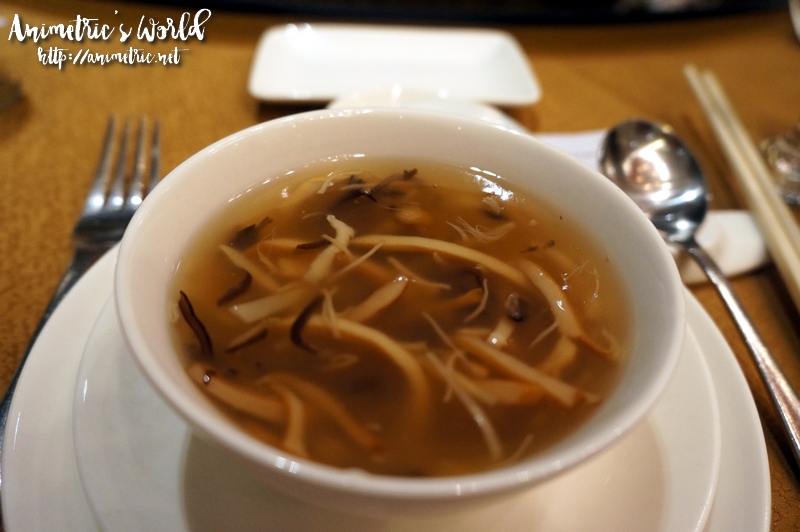 It was followed by soup — the big piping hot bowl of Dried Scallop, Sea Cucumber, Abalone Fish Lip Soup was enough for 10. We even had an extra bowl left over because my son refused to consume his share. I really liked this soup. It's so good especially if you add a bit of black vinegar.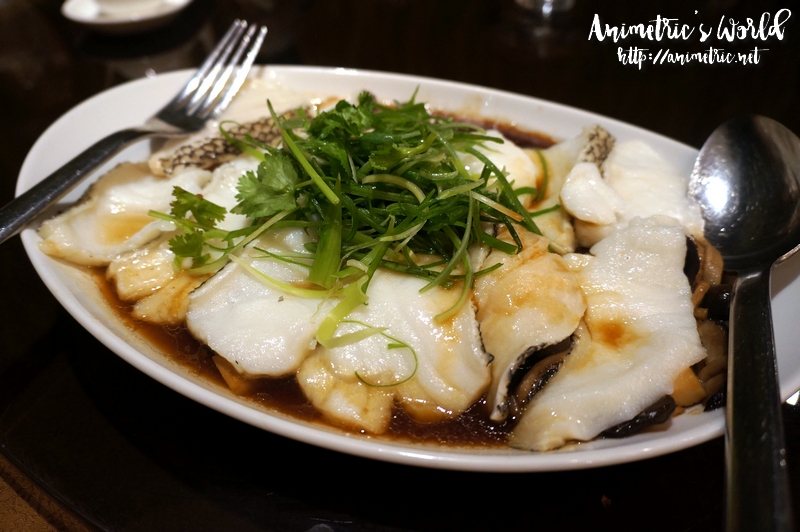 Next up was Steamed Halibut with Wild Mushroom. Wow, we normally have steamed garoupa in Chinese lauriat dinners like this one so it was refreshing for me to see halibut. This halibut dish is the bomb. The fish is so incredibly melt-in-your-mouth soft… it tasted surprisingly like high-quality gindara. I loved the soy-based sauce and the tender mushrooms it was served with too. Yum! Hands down one of the best dishes of the night.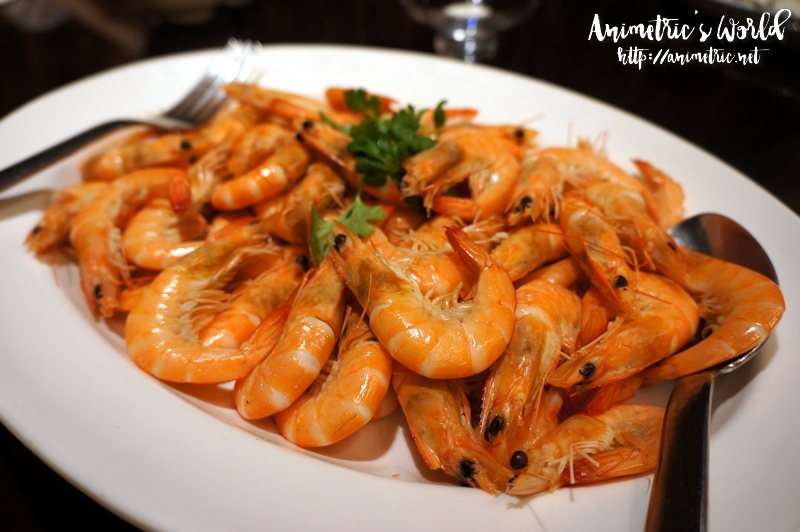 Wow, I can't believe Steamed Live Shrimp was also part of our set menu considering how much it cost. I'm allergic but everyone else had their fill of these fresh delicious shrimps.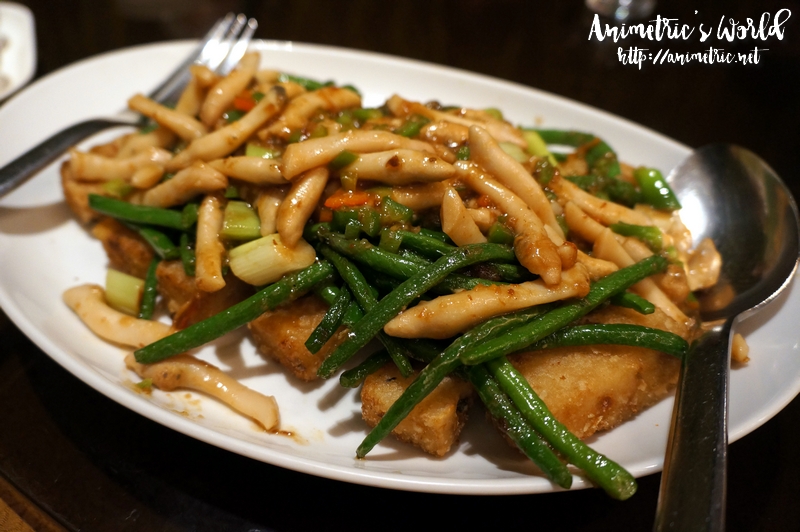 This is Sauteed French Bean, Sea Asparagus, with Radish Cake in Malaycang Sauce. I love how they fried the Radish Cake to a crisp in this dish. Malaycang sauce tastes kind alike XO sauce actually. Verdict? Thumbs up!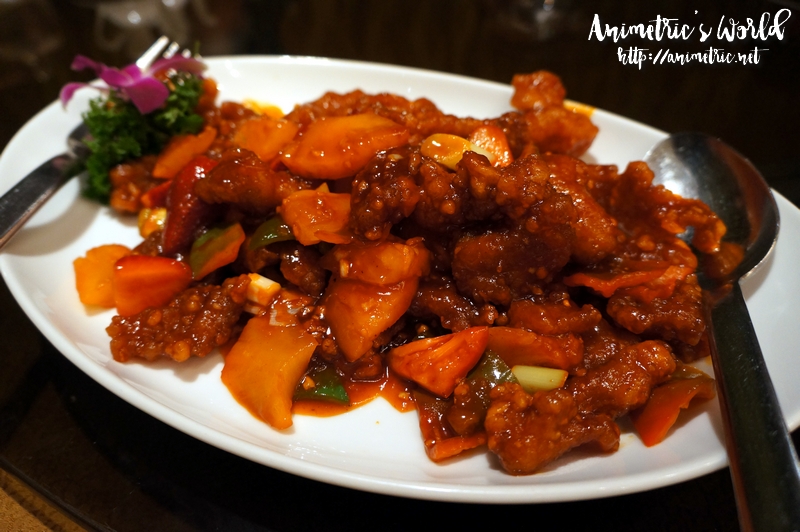 Okay their Sweet and Sour Pork is the BEST I've ever tasted. It's my first time to try the dish with strawberries! The pork is super lean and crunchy and there's a good amount of strawberry slices too. Who would've thought you can make this with strawberries? It's soooo good!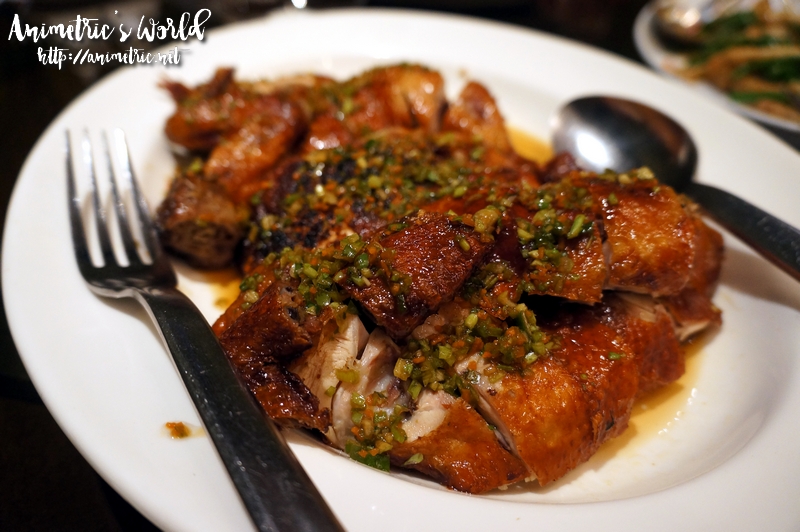 The Whole Fried Crispy Chicken with Onion Sauce was another enjoyable dish, especially for the kids. You know how Max's chicken has that delicious crispy skin without breading? The chicken skin in this dish has that same crisp quality. It's topped with yummy onion sauce too.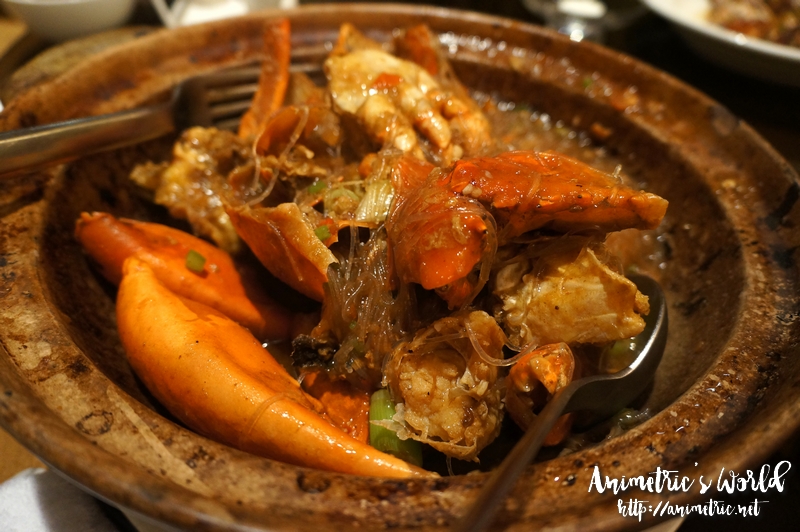 Wow, when the Satay Crab with Sotanghon in Clay Pot came out we were beginning to doubt if we were really going to pay less than P6k for our set menu. Look at the gigantic claws! A really tasty and delicious dish, my daughter and I love how flavorful the noodles were.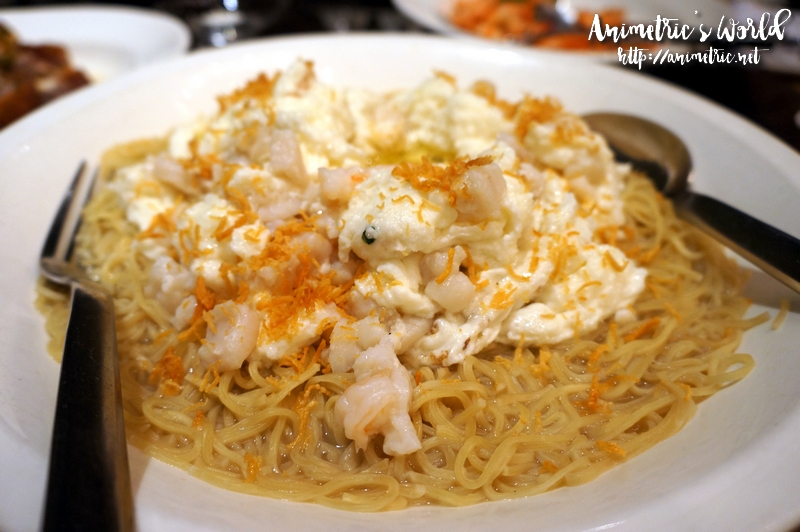 Last but not least was the Stir Fried Egg White with Seafood Efu Noodle. It had lots of egg white and lots of shrimp on top. It's the first time I've tried noodles done this way. The subtle flavors are a refreshing change of pace from the more flavorful fare we had been having.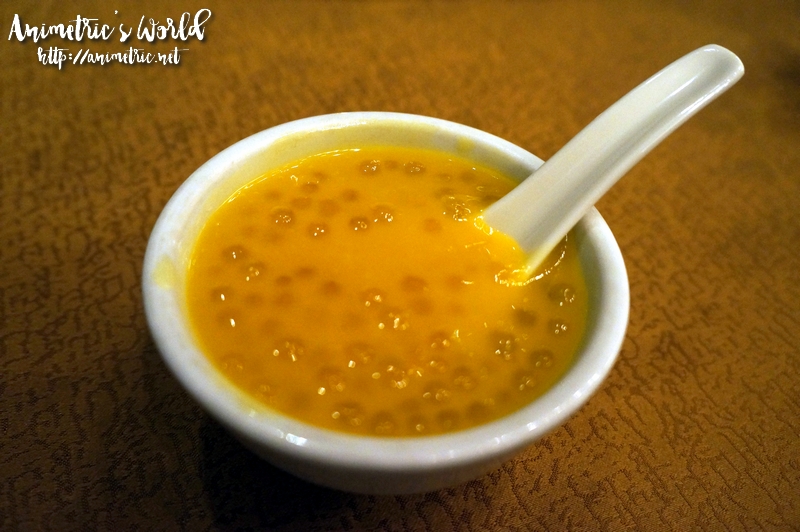 Dessert was a choice between Mango Sago and Buchi, and we opted for the former. This was probably the only fail in our set menu as it was too sweet. I could only manage one spoonful because I couldn't take the sweetness.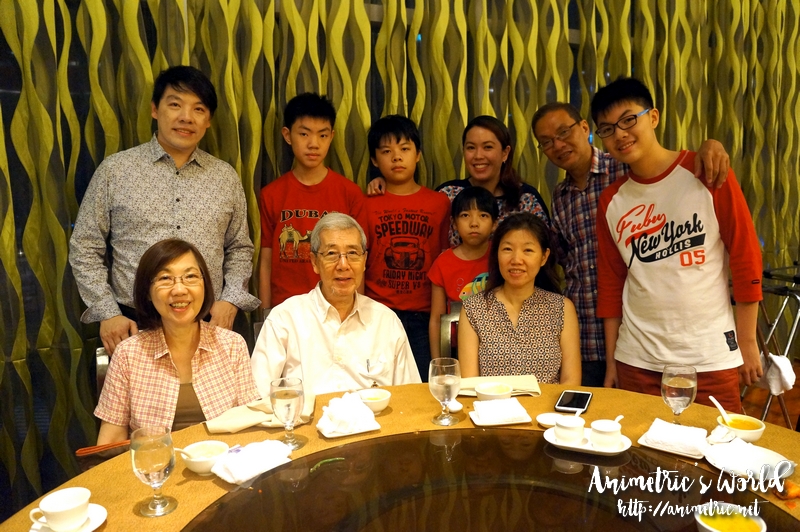 Hahaha, suffice to say we were still in suspense by the time the bill came out. It really came out to just P5+k — 50% off the P11k set menu price! The meal we had was so worth it. We dined at a nice place, enjoyed delicious food in big servings, experienced great service, and paid a very reasonable price!
For complete details about the 50% off Xin Tian Di BDO Promo, log on to https://www.bdo.com.ph/promos/50-lunch-and-dinner-xin-tian-di.
Xin Tian Di @ Crowne Plaza Hotel
Ortigas Ave. cor. ADB Ave.,
Ortigas Center, Quezon City
633-7222 loc. 7240 or 7247
Like this post? Subscribe to this blog by clicking HERE.
Let's stay connected: