Today I'm sharing my thoughts about a topic that could possibly ruffle a few feathers… and that is the sketchy little thing we know as Exchange Deal, or X-Deal. Before I go any further, let's define what an X-Deal is. An X-Deal is an agreement between 2 or more parties wherein services rendered will be compensated by tokens other than cash. When we say non-cash tokens, it could be products, GCs (Gift Certificates), or services.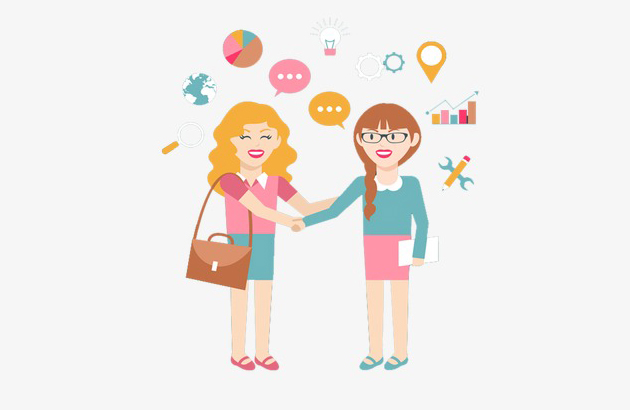 This stock image was borrowed from pngtree.
For bloggers like me, services rendered can be anything from blog posts, social media posts, video posts, event attendance / appearance, and/or online advertising space.
When I was starting out (this was almost a decade ago), I was approached by a high-end powdered milk brand to come up with a certain number of posts and to attend an event in exchange for products. I remember receiving 3 big boxes of powdered milk from them. I did everything that was asked of me (also known as my deliverables) and everyone was happy. But here's the thing. My children decided they didn't like the product and refused to drink it. So I was stuck with 36 units (one box had a dozen) of product. In the end, I ended up giving everything away to friends whose kids could use it. In effect, I worked — spent time and effort — for nothing, since I gave all my supposed payment away.
These days, I'm older, wiser, and better-versed in the ways of the online world. I no longer accept X-Deals when I know I won't have any use for whatever it is they are giving me. But that is not the point of this post.
So here's the thing. The moment I did all the work required of me and was given the 3 boxes of products, those products became my property. That means I can do whatever I want with them. At the time, I decided to give them all away. But if I had decided to SELL them instead, would I have been wrong to do so?
I ask this question because some bloggers I know have been, for the lack of a better term, persecuted for selling products they had gotten on the basis of an X-Deal. While I have not yet experienced being called out for selling whatever, I know people who have been. So are we supposed to hang onto the things we get via X-Deal like relics? Can't they be converted to cash or something useful? Sometimes brands and PRs seem to forget that bloggers are an entirely different entity. They attend events and do media coverages but nobody pays them wages to do so, unlike traditional media people. They don't get travel allowances. Everything is pretty much out of pocket. Yet the expectations for bloggers and trad media people are the same — they have to put the story out.
Of course I also can't blame the brands and PRs for being paranoid because crazy things have happened. Once there was an event that was still ONGOING and the attendees were already selling their tokens lol.
I guess what I want to say is, let's be rational about this:
Don't expect bloggers to hang onto all the things they are given for eternity.
Don't expect bloggers to just give everything away. They actually put time and effort into whatever it is so it would be unfair to decree that the only way for them to destash is to be Santa Claus.
Bloggers, on our end, let's be discreet and learn how to observe proper timing in whatever it is we choose to do.
And that's just my two cents.
Like this post? Subscribe to this blog by clicking HERE.
Let's stay connected: