Teen depression is a complex and serious mental health issue that affects a significant number of adolescents worldwide. As parents, it's important to have a deep understanding of the signs, symptoms, and support options available to help our teenagers face this challenging condition. In this comprehensive guide, we will delve into the complexities of teen depression, present valuable insights, and show how you can support your child during their journey towards better mental health.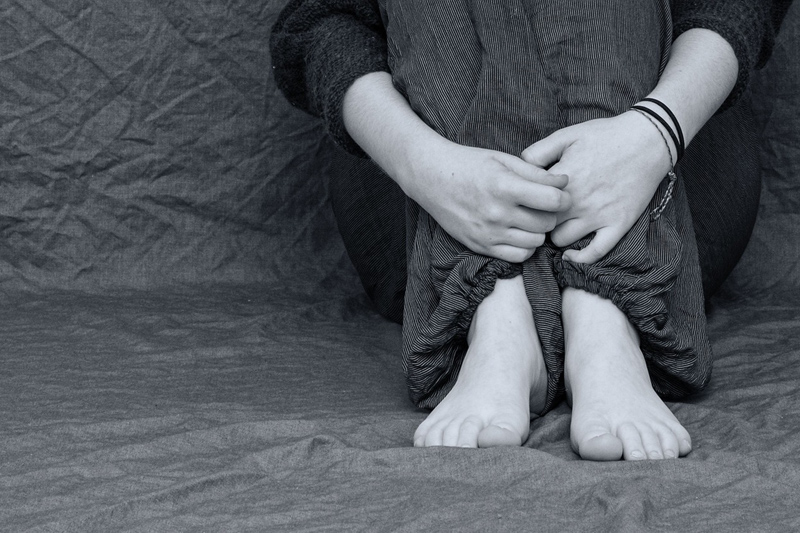 Understanding Teen Depression
Depression among teenagers is far more than occasional moodiness or teenage angst. It is a persistent and overwhelming feeling of sadness, hopelessness, and emptiness that can significantly impact their daily lives. It is important to recognize that depression is a genuine illness, not a character flaw or a passing phase. By acknowledging this, parents can better navigate the challenges and provide the necessary support.
Recognizing the Signs and Symptoms
Identifying the signs and symptoms of teen depression can be challenging, as they may vary from one individual to another. It's important to remember that not all teenagers will display the same signs, and they may experience a combination of different symptoms. Some common indicators to look out for include:
Persistent feelings of sadness, irritability, or emptiness: Your teenager may exhibit an ongoing sense of sadness or irritability that is not related to any specific event. They may feel empty or emotionally numb, losing interest in activities they once enjoyed.
Loss of interest in activities once enjoyed: Teens with depression may withdraw from hobbies, sports, or social activities that they used to find pleasure in. They may express a lack of enthusiasm or motivation.
Changes in appetite and weight: Pay attention to significant changes in your teenager's appetite or weight. They may experience a noticeable increase or decrease in their eating habits, leading to weight gain or loss.
Sleep disturbances: Depression can disrupt a teenager's sleep patterns. They may struggle with falling asleep, experience frequent awakenings during the night, or find themselves oversleeping excessively.
Fatigue or loss of energy: Teens with depression often feel physically and mentally drained. They may complain of feeling tired or lacking the energy to engage in daily activities.
Difficulty concentrating, making decisions, or remembering details: Depression can impair cognitive function, making it harder for your teenager to concentrate, make decisions, or remember information. This may negatively affect their academic performance.
Physical symptoms: Some teenagers with depression may complain of persistent physical ailments such as headaches, stomachaches, or digestive issues. These physical symptoms may have no apparent medical cause.
Withdrawal from friends, family, and social activities: Depressed teenagers may isolate themselves from social interactions, withdrawing from friends, family, and previously enjoyed activities. They may exhibit a desire to be alone, avoiding social gatherings or conversations.
Expressing feelings of guilt, worthlessness, or hopelessness: Your teenager may express a profound sense of guilt, feeling responsible for things that are beyond their control. They may have low self-esteem, harbor feelings of worthlessness, or believe that things will never improve.
Thoughts of death or suicide: In severe cases, teenagers with depression may express thoughts of death or suicide. They may talk about feeling hopeless or that the world would be better off without them. These signs should be taken very seriously, and immediate professional help should be sought.
It is important to remember that experiencing a few of these symptoms does not necessarily indicate depression. However, if you notice persistent changes in your teenager's behavior or a cluster of these symptoms lasting for more than two weeks, it is advisable to seek professional help.
Creating an Open Line of Communication
Maintaining open and non-judgmental communication with your teenager is vital in detecting and addressing depression. Encourage them to express their thoughts and emotions freely, without fear of criticism or dismissal. It is essential to listen actively, show empathy, and seek to understand their perspective. Building a strong parent-child relationship based on trust and mutual respect can help your teenager feel comfortable discussing their struggles with you.
Seeking Professional Help
If you suspect your teenager is suffering from depression, it is crucial to consult a mental health professional for a proper diagnosis and guidance. Reach out to your family doctor, pediatrician, or a licensed therapist who specializes in adolescent mental health. These professionals can assess your teen's condition, offer appropriate treatment options, and help develop a comprehensive care plan tailored to their unique needs. As noted by experienced therapists from Newport Academy there are programs specifically designed for teenagers suffering from mental health issues and co-occurring disorders. Remember, seeking professional help is not a sign of weakness but a proactive step toward supporting your teenager's well-being.
Treatment Options
Effective treatment for teen depression often involves a combination of therapy, medication (if necessary), and lifestyle adjustments. Psychotherapy, such as cognitive-behavioral therapy (CBT), can help teens develop coping mechanisms, challenge negative thoughts, and build resilience. Therapy provides a safe space for your teenager to explore their emotions, learn healthy coping strategies, and develop a support system. Medication may be prescribed in severe cases or when therapy alone does not yield sufficient improvement. It is important to have open and honest conversations with the mental health professionals involved in your teenager's care to understand the potential benefits and risks of medication.
Creating a Supportive Environment
Apart from professional help, creating a supportive and nurturing environment at home is crucial in aiding your teenager's recovery. Here are some strategies you can employ:>
Educate yourself: Take the initiative to learn more about teen depression, its causes, and treatment options. This knowledge will enable you to provide better support and understanding to your teenager.
Encourage healthy habits: Promote regular exercise, a balanced diet, and sufficient sleep. Physical well-being is closely linked to mental well-being. Engaging in physical activities together as a family can be an enjoyable way to support your teenager's overall health.
Foster social connections: Encourage your teenager to engage in activities they enjoy and spend time with friends and family. Positive social interactions can help alleviate feelings of isolation and loneliness. Encourage them to join clubs, participate in community events, or pursue hobbies where they can connect with like-minded peers.
Be patient and understanding: Understand that recovery takes time and that each individual's journey is unique. Avoid placing unrealistic expectations on your teenager and offer reassurance and encouragement along the way. Let them know that you are there for them, providing a safe and non-judgmental space for them to express their feelings.
Be a role model: Display healthy coping mechanisms, manage stress effectively, and seek support from your network when needed. Your actions can influence your teenager's approach to mental health. Let them see how you prioritize self-care, engage in stress-relieving activities, and reach out for help when necessary.
Teen depression is a challenging journey for both the teenager and their parents. By recognizing the signs, maintaining open communication, seeking professional help, and creating a supportive environment, you can play a vital role in your child's recovery. Remember, you are not alone in this journey. Reach out to mental health professionals, support groups, and educational resources to access the guidance and support you need. Together, we can help our teenagers navigate through teen depression and emerge stronger and more resilient.
Like this post? Subscribe to this blog by clicking HERE.
Let's stay connected: