I never liked kids. Never. In fact when I was single, I would tell everyone that I would NEVER have children. Aside from not liking kids, the entire prospect of giving birth scared me. Decades later, here I am with a son and a daughter… and as out of character as it may sound, I would do everything for them.
Everyone who knows me knows I can't cook to save my life and the last place I want to be in is the kitchen. But then my daughter started showing an interest in cooking and baking, I had no choice! I mean, who else aside from her mother (as kitchen-challenged as she may be) would take the time to bake cakes, cookies, and make bento boxes (OMG you have no idea how much I HATE making bento boxes) with her… right?
That's just one of the things that motherhood does to you, it makes you do stuff that you normally would not.
Another part of a mother's love for her children is wanting to give them the best of everything. Personally I want them to study in the best schools, eat the most delicious food, wear the nicest clothes… I'd like to give them the best I can give. Speaking of the most delicious food, lately we've been having Bibbo Cheesedog for merienda. We also add Bibbo Cheesedog to our usual dishes like spaghetti and meatloaf. My growing kids are hungry almost every hour and last summer I thought I'd go crazy every time they'd tell me "Mommy I'm hungry!". There are times I don't know what to feed them anymore because they always want something new and exciting. I noticed Bibbo Cheesedog in the supermarket's freezer section because the colorful packaging stood out from the rest. Did you know that Bibbo Cheesedog is the first red cheesedog launched in the country? So anyway, I'm glad I picked these up for my always-hungry kids!
Check out how nice and meaty Bibbo Cheesedogs are! Each piece is filled with yummy cheese bits so they're great eaten on their own or as a sandwich, as part of spaghetti sauce and other dishes, or with fried eggs and garlic rice! The possibilities are endless.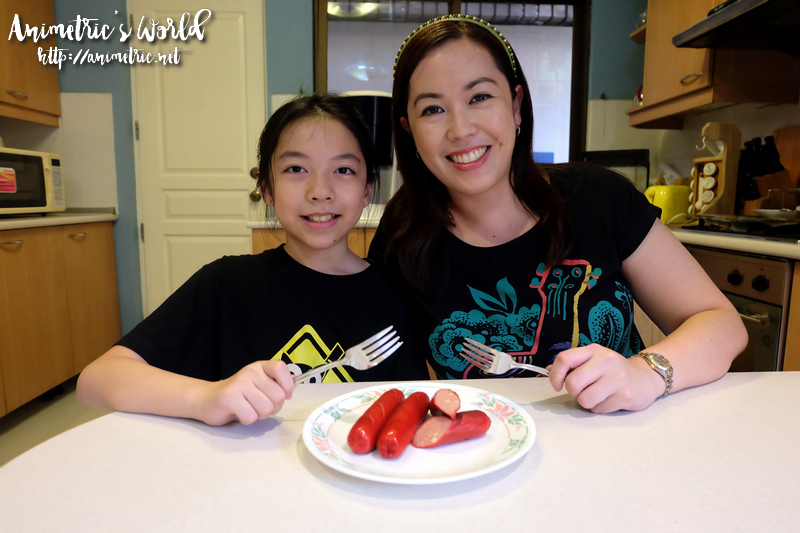 OMG, I forgot to say NO DIETING when you're a mom. My kids always want me to eat with them and it's hard to keep up because they're ALWAYS hungry! But I want to lose weight lol! The fact that Bibbo Cheesedogs taste so good make it a whole lot harder to resist eating. Oh well, this just gives me more reason to exercise… so here's to happy snacking!
Bibbo Cheesedogs are available at leading supermarkets nationwide.
Like this post? Subscribe to this blog by clicking HERE.
Let's stay connected: