The COVID-19 pandemic has been going on for nearly a year and it seems there's no other recourse but to accept the new normal. Hubby and I are still not comfortable dining inside restaurants. If we ever do eat out, we would do so at a well-ventilated outdoor area. We go to places like banks and supermarkets but we make it a point to get our business done as fast as we can. We avoid hospitals. Haircuts are also done at home. Truth be told I'm dying to get my hair professionally cut but I think the risks still outweigh the benefits.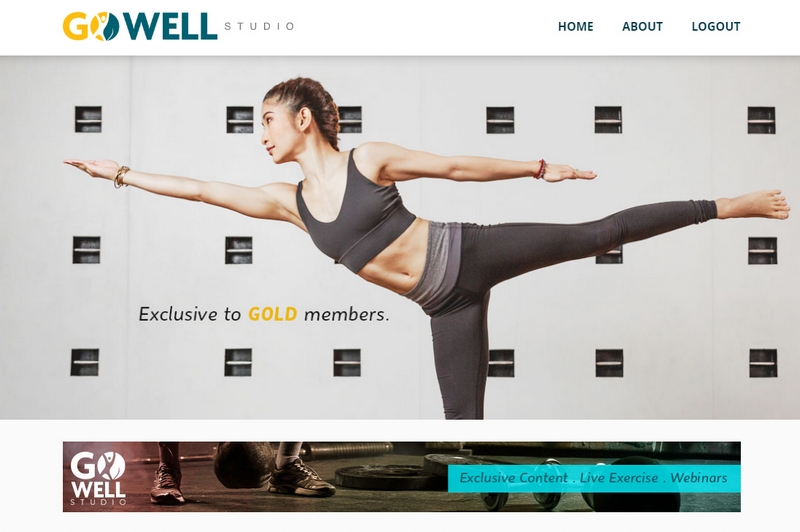 I used to go to a fitness center to work out but I know now's not really a good time to do so. That said, I'm grateful for the advent of virtual sessions. That said, I'm happy to share my latest discovery — Sun Life Gowell Studio!
The Sun Life Gowell Studio is a premier on-demand holistic wellness platform which features exclusive content for its members. There are exercise programs, guided meditation sessions, various masterclasses, and much more. This community is all about everything health and wellness-related. Sessions are led by some of the country's leading fitness coaches, doctors, allied health professionals, and educators.
There's a video archive where all the Gowell Studio sessions can be accessed with a click.
I'm pretty amazed by the diversity of the platform's content. I was expecting the workout videos but Sound Healing? Healthy Cooking? Sun Life Gowell Studio has them all. They even offer discounts from brands and establishments like Diet Diva, Centro Holistico, and GNC among many others.
So how do you gain access to the Sun Life Gowell Studio? Just go to https://www.gowell.com.ph/ and register for a FREE account. You will immediately be granted a TEAL membership. You'll be able to log on the site and get a feel of the community as well as enjoy various perks. However, in order to access the on-demand platform of expert-led content, you will need a GOLD membership. If you're an existing Sun Fit and Well, Sun Senior Care, or Sun Cancer Care policyholder, you can upgrade your membership to GOLD via the website. If not, you can consult a Sun Life Financial Advisor to see how you can upgrade.
Like this post? Subscribe to this blog by clicking HERE.
Let's stay connected: