Because I have my hair colored and straightened regularly, I can no longer live without conditioner. If I use shampoo alone, I wouldn't be able to comb my hair afterwards. That said, I was really excited when I got this Watsons Hair Treats package. The amount of hair conditioner or hair treatment is more than double the amount of shampoo every time. What usually happens is I get left with a lot of shampoo well after I've run out of conditioner.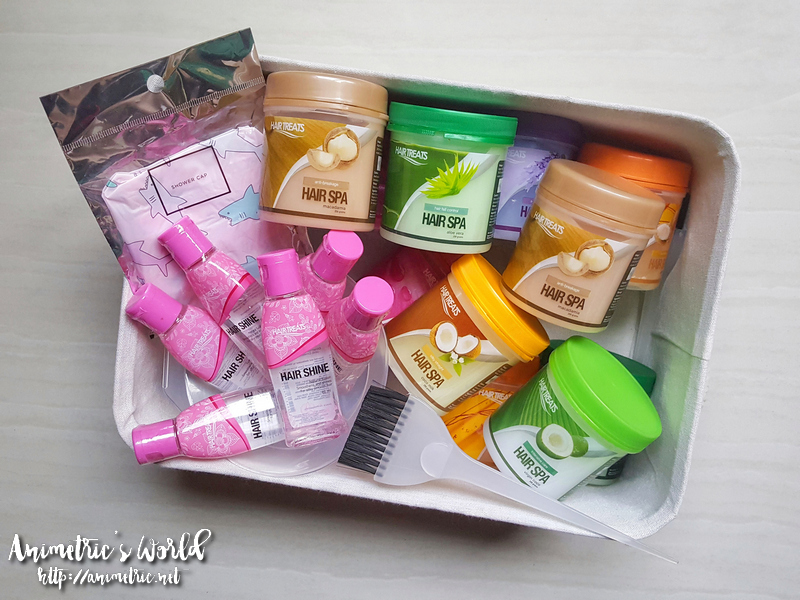 Watsons Hair Treats is a line of hair care products specially formulated for different needs. The Watsons Hair Treats Hair Spa comes in 9 variants suited for daily conditioning. Each one either addresses a specific concern or yields certain effect when used. Does your hair need nourishing? Hair fall control? Do you want your hair smooth and silky? Perhaps soft and bouncy? If you want to add instant shine, there's Watsons Hair Treats Hair Shine.
So far I've tried the Silky Straight Hair Spa variant and wow, it does do what it promises! My hair was nice, soft, and straight the entire day. I love it! I'll snap a photo next time I use it and post here. A 250g tub of Hair Spa costs P79, and they have buy 1 take 1 deals at times.
This November and December, Watsons Hair Treats will be having special promos so it's the perfect time for you to try:
Get the Hair Treats Hair Spa for only P59 when you buy any shampoo or conditioner product. (Nov 4 – 6 / Nov 18 – 20 / Dec 2 – 4)
Get a free Hair Treats Hair Shine 30ml with every purchase of either Hair Treats Hair Spa 650ml Buy 1 Take 1, 3-Minute Wonder Buy 1 Take 1, or any variant of Hair Treats Megadose Pack. (Dec 16 – 18 / Dec 30 – 31 / Jan 1). SM Advantage Card Members can enjoy this perk from Nov 3 to Dec 31, 2016.
Watsons Hair Treats are available at Watsons stores and SM Beauty Stores nationwide.
Like this post? Subscribe to this blog by clicking HERE.
Let's stay connected: