When I got my Watsons Card sometime ago, I was super happy. First of all, I got it for only P50 because of a promo. Then the sales staff told me that it had no expiry date. How cool is that? We go to Watsons a lot for our health and beauty needs. That said, if I could have a privelege card which earns points and lasts forever, it'd be so great… right?
Just when I thought it couldn't get better, it did! Watsons came out with the Watsons Elite Card, a super upgraded version of the Watsons Card. The launch was hosted by Bianca Valerio. Back in my ealry days of blogging, Bianca was always the host. I like her natural, effervescent style. Alice Dixson was also in attendance. Like most of us, she too goes to Watsons for her essentials.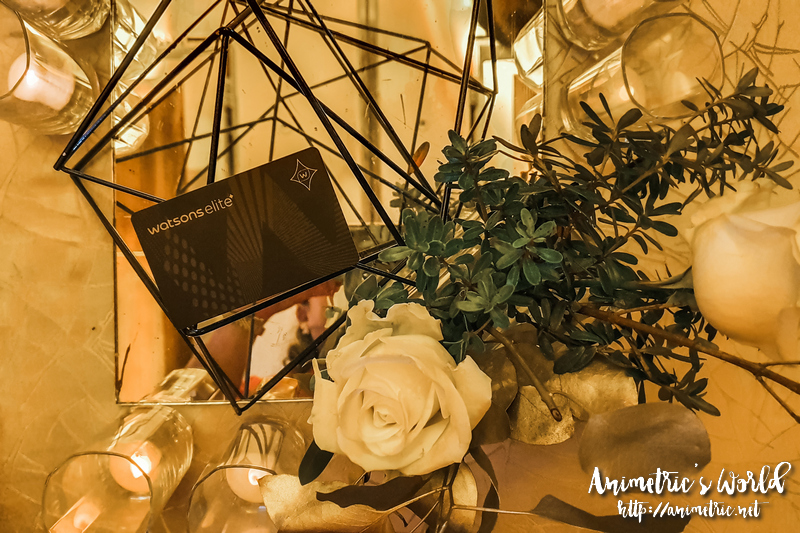 So what are the perks of having a Watsons Elite Card? How is it different from a regular Watsons Card?
5x points earned from Watsons Label products
10x points earned as birthday treat from the 1st transaction on your birthday month
Exclusive product offers and member events
Free P100,000 personal accident insurance (valid for 3 months)
Free P250,000 permanent and total disability insurance (valid for 3 months)
Priority Lane when paying for purchases
Watsons Treat of the Month
Extra discount during Member Sale
FREE delivery (call and delivery)
In order to avail of a Watsons Elite Card, you need to have a Watsons Card. Accumulate P35,000 worth of purchases (excluding senior and PWD discount) in a year from Jan 1 to Dec 31 of the same year. That's it — you'll be entitled to a Watsons Elite Card. In order to retain your Watsons Elite status, just have an accumulated annual spend of P35,000. If you do not reach the spending threshold, regular Watsons Card benefits will be reinstated.
For more information, visit https://www.watsons.com.ph/elite-FAQ.
Like this post? Subscribe to this blog by clicking HERE.
Let's stay connected: