Okay so this is actually a long overdue post since our joint birthday bash at Vikings Megamall and Strip Megamall happened last October, during our birth month. Yes, twinnie Marj Sia and I were born on the same month, lol!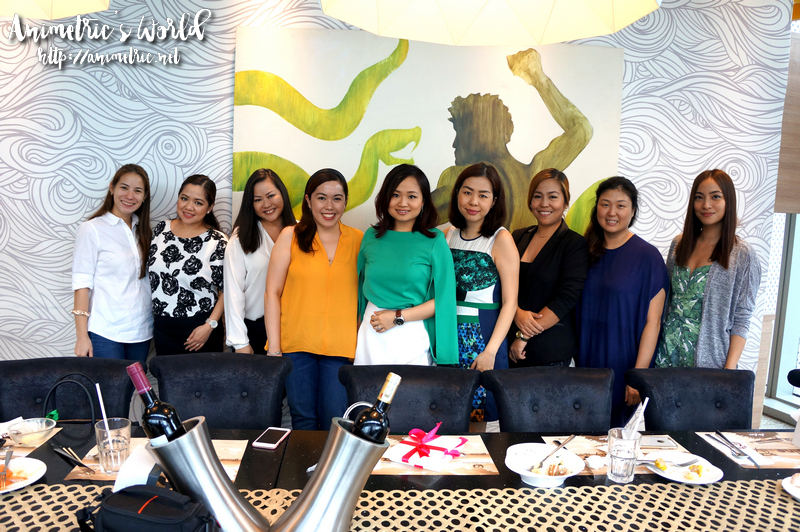 So anyway Marj and I had a few of our close blogger friends join us for a buffet lunch at Vikings Megamall.
I personally love Vikings (and all its sister restaurants namely Four Seasons and Niu). It's our family's go-to place for celebrating special occasions and entertaining guests. Nothing quite beats the vast selection of cuisines you'll find at any Vikings restaurant. You really get excellent value for money every time.
They have just about every type of popular dimsum item available.
Wow I was surprised Vikings Megamall had Oden too!
There's Roast Angus Beef, Roast Chicken, Roast Lamb, and Binusog na Lechon at the Carving Station.
I always get confused what to drink whenever I'm at Vikings, lol!
Binusog na Lechon is my forever favorite dish at Vikings and we actually requested it instead of the usual birthday cake. Marj and I literally popped a candle in the middle of the dish and blew it out, lol. I love how crunchy the skin is and how melt-in-your-mouth tender the meat is. This is what I always go for first whenever I'm at any Vikings resto.
So after our hearty Vikings Megamall buffet lunch we went straight to Strip's Megamall branch. We were there to try out their new waxes — the moisturizing Cucumber Wax and the whitening Lemon Wax.
Of course we brought our friends along with us!
If Vikings is my go-to place for celebrating and entertaining, Strip is my go-to place for waxing. They do it best. After trying out several places I can conclude that Strip is the cleanest, most efficient, and most effective waxing place around. See you get your own hygiene kit whenever you book a service so all the things that will be used for your session are yours and yours alone. They're disposed of right after and the next customer gets brand new kits.
The wax smells so yummy plus it looks like candy (actually all their waxes are like this)… but this isn't the wax I tried, I opted for the Lemon Wax for the underarms.
After my waxing session at Strip, I hopped over to Browhaus (which is just beside Strip) to have my eyebrows threaded.
Thank you Vikings and Strip for our birthday treat!
Vikings SM Megamall
4/F Mega Fashion Hall Bldg. D,
Julia Vargas cor. EDSA, Mandaluyong City
656-3888 / 656-4888 / 656-5888
Strip SM Megamall
5/F Mega Fashion Hall Bldg. D,
Julia Vargas cor. EDSA, Mandaluyong City
531-5083
Like this post? Subscribe to this blog by clicking HERE.
Let's stay connected: