We dine at Vikings A LOT. Whenever there's a special occasion (birthdays, holidays, etc.) or whenever we have foreign guests, we always go to Vikings. Anyway, hubby and I recently dined at Vikings Mall of Asia. We were entertaining some suppliers from China and we wanted to treat them to dinner. It was a stormy weeknight but wow, that didn't stop people from lining up at Vikings. There were 35 parties waiting outside amidst the howling winds and the non-stop rains. And guess what? It was ONLY 6PM!!! Crazy. Vikings Mall of Asia is the craziest ever. This is our maybe 4th time to attempt to eat here because all past walk-in attempts had ended in failure.
We came armed with a reservation. The staff told us that at Vikings MOA, it makes no difference whether it's a weekday or weekend, payday or not, stormy or sunny… it's THAT extreme all day everyday. Anyway we got seated and I decided to start with the bread section.
OMG. I started with bread and Vikings' Banana Walnut Bread is an absolute dream. Moist and chewy, it's made with real fresh bananas and chopped walnuts. I had seconds… and thirds. This was hands down the best bread there was that night.
I also went around the salad bar. Got some yummy Waldorf Salad. I love the combination of apples and walnuts.
There were lots of sushi and sashimi.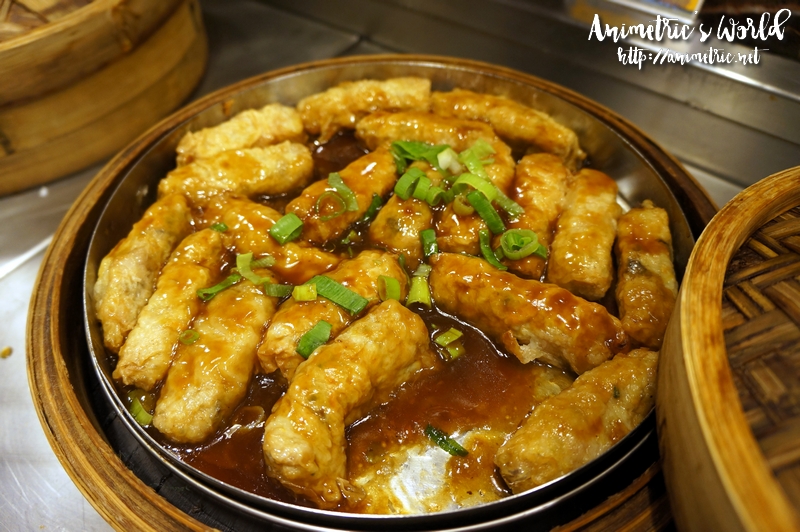 Dimsum too! These are hubby's favorite Bean Curd Skin Roll.
Steamed Suahe… there was literally a line in front of this because it would run out so quickly! There's also a small Hot Pot Station but I don't go to Vikings for Hot Pot, lol. I go to Four Seasons Hot Pot City for that.
Japanese, Chinese, Filipino, American, Italian, and… Mexican? Yes, quesadillas, tacos, and nachos abound at Vikings.
There's a carving station with Roast Leg of Lamb, Roast Turkey, and Roast Beef.
You can even have fresh seafood grilled right in front of you.
Drinks at Vikings are just as varied. You can get coffees (yes, several kinds), beer, juices, sodas, teas, Milo Shake…
Desserts are abundant as well. Cakes, ice cream, frozen yogurt, chocolate fountains, fresh fruits…
…a Puto Bumbong, Bibingka, and Crepes station too!
For my first round I had some creamy and comforting Pumpkin Soup, Banana Walnut Bread, Roast Beef, Futo Maki, Mashed Potatoes, Roast Turkey, and Waldorf Salad.
I got more Banana Walnut Bread, Nachos, more Roast Beef, more Waldorf Salad, Sausages, Skewered Beancurd, Skewered Mushroom Balls, and Green Mango Salad for my second round.
For dessert, I had one of my most favorite things in the world… Puto Bumbong! I got a cup of cappuccino to go with it. I love love love Puto Bumbong.
Weekday dinners at Vikings Mall of Asia costs P888 per person. Lunch costs P688. Weekends and holidays cost P1,088 for both lunch and dinner. For a complete list of rates and stores, log on to http://vikings.ph/.
Vikings Mall of Asia
Bldg. B, By the Bay, Seaside Blvd.,
SM Mall of Asia Complex, Pasay City
846-3888 / 846-4888 / 846-5888
Like this post? Subscribe to this blog by clicking HERE.
Let's stay connected: