If you've ever wanted to try Vask Modern Tapas but was afraid to because of the prices (one main dish usually costs over P500+ at Vask), this is your chance to do so without breaking the bank. Every Sunday until the end of December 2015, Vask Modern Tapas will be serving up a special Sunday Holiday Brunch Buffet called Comida de Navidad. For P1,395+ per head, you can enjoy unlimited amounts of Vask's famous Cochinillo, Paella, Chicken Relleno, Glazed Leg of Ham, etc!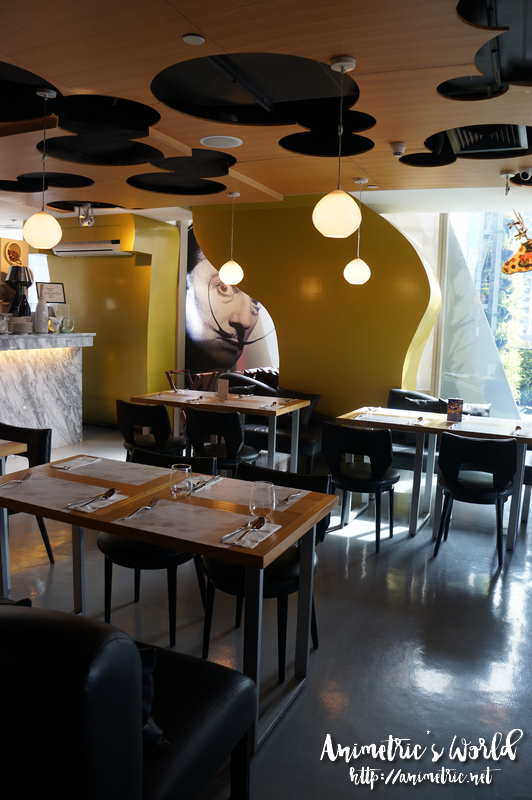 So anyway my hubby and I got to try the Vask Sunday Brunch Buffet a couple of weeks ago.
The Sunday Holiday Brunch Buffet is held at the Vask Tapas Room.
I started with sampling Vask's Pintxos. Pintxos are kind of like Hors d'oeuvres. They're small snack-type foods you usually see in cocktail parties. Pintxos consist of small slices of bread topped with a variety of ingredients. There were 2 kinds of Pintxos served that day — roast beef and tuna. They were both delicious.
Since it is a holiday-themed buffet, there was Queso De Bola.
I also tried their Carnitas… tortilla pockets filled with tasty pork. These were yummy too!
These are Tortillas. It seemed to be made of eggs and potatoes.
Pulpo Alla Gallega, as the name suggests, is a dish made with octopus and potatoes. I like the chewy texture of the flavorful octopus pieces.
If you like Spanish sardines, you'll love Boquerones.
These are Mejillones Tigre — mussels with creamy tomato-based sauce which are then battered and fried. I don't know how they do it but wow, these are soooo good.
Paella Negra was the paella for the day, too bad I don't eat squid ink.
I had several slices of Vask's Glazed Leg of Ham. Yummy!
We arrived late (around 12:30nn, the buffet starts at 11:30am) so the whole Cochinillo was gone. There were just these parts left. I love the thin, crispy skin and the tender meat.
The Cochinillo is sliced so you can eat it easily.
The Cochinillo is cooked sous-vide, which is French for "under vacuum". This way of cooking requires food to be sealed in an air-tight plastic bag dunked in water so that the food is cooked evenly while retaining moisture.
There are actually a few other food items in the spread which I didn't try (like Callos) and there's free-flowing sangria too.
Look who had the Vask Sunday Holiday Brunch Buffet with us… cute baby Sky of The Food Alphabet!
The Vask Modern Tapas Sunday Holiday Brunch Buffet is happening every Sunday from 11:30am to 2:30pm until the end of December 2015. You have 2 more Sundays to go try it out! Like I said, if you've always wanted to try out Vask Modern Tapas, now's a really great time to do so. 😀
Vask Modern Tapas
5/F Clipp Center,
11th Ave. cor. 39th,
Bonifacio Global City, Taguig City
0917-8065292
Like this post? Subscribe to this blog by clicking HERE.
Let's stay connected: