Your wardrobe should be comprised of a mixture of statement pieces like bags, scarves, blazers and shoes. However, majority of your closet should be made up of basic items. This includes trousers, shirts, coats, t-shirts, and and jeans. But even basic items need a refresh every now and then. When it comes to wardrobe basics, certain items should be upgraded more regularly than others… whether it's due to excessive wear and tear or new fashion trends.

If your closet basics need a bit of a refresh, or if you don't have staple pieces and are looking to build your wardrobe with them, keep reading.
Trousers
Starting at the bottom, there are a range of basics you should always have handy. For both men and women, at least one pair of smart black trousers is necessary. They'll not only come in handy for things like job interviews and corporate events, but also for pairing with louder prints and colors when you're putting together an evening outfit.
In addition to a pair of smart black trousers, men will also want to include a pair in grey and navy.
These will come in use when black trousers are too heavy or not always the best option for a specific
event.
Women will want to have at a black skirt in several styles, such as pencil and a-line. Much like
trousers, skirts can form the basis of a range of corporate outfits, but they're always useful in
warmer months and can be paired with almost anything to dress up or dress down.
Denim
A pair of light blue, mid blue, dark blue, and black jeans should be a feature in everyone's wardrobe. No matter what your style preference is, be it skinny jeans or flares, it's always good to have jeans in every basic color so you have options. Fashions trends are constantly changing and jeans are one of the things that always come and go. So if you have a style of jean that is no longer considered fashionable, it might be time to finally replace this basic item.
Tops
On the top half of the body, there are a number of basic items that you should definitely replace due to the amount of wear you'll get out of them. One of these items is T-shirts. You can never have too many plain t-shirts, especially black and white ones. You can have v-necks and round necks to form the basis of your tops, but you may also want to incorporate long sleeve tops too. It's also a good idea to have basic shirts and blouses, as well as sweaters and crew necks.
Females may wish to have bodysuits in their basic collection as they are great for layering under skirts and trousers, so if you don't have any in your current collection, it's worth buying some.
Outerwear
Every good wardrobe has a range of basic outerwear pieces like cardigans, kimonos, blazers, jackets, and coats. They can be used to tone down a more colorful piece, but they're also a long lasting investment because they don't need to be refreshed as often as other pieces.
Accessories
For women, their jewelry boxes should have a pair of hoop earrings, studs, a simple chain necklace,
and an understated bracelet, as well as rings.
For men, jewelry might not be considered a basic, but it can really add the finishing touch to an outfit. A men's leather bracelet, simple ring and classic watch are all elements of a well-styled man, and as such should form part of the basic range.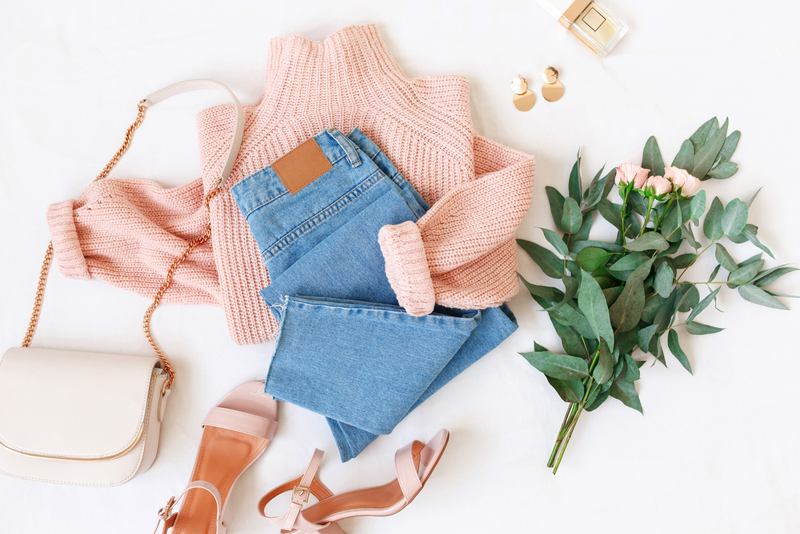 Incorporating and keeping on top of these basics will mean you're never out of fashion. You'll always have a lot of options and versatility in your wardrobe. Thus it's all the more important to revamp and refresh every now and then.
Like this post? Subscribe to this blog by clicking HERE.
Let's stay connected: