Hubby and I went to Ukokkei Ramen Ron for lunch one sunny Sunday. We arrived at around 11:30am. There was already a line outside the restaurant. So many people want to eat here every time we go!
We finally made it in and I wasted no time in ordering the Set A (P380) which includes the following:
Ramen
Half Chahan (Fried Rice) or Rice (Steamed)
Gyoza
Salad
You get four pieces of Gyoza (Japanese fried pork dumplings) with Set A. You have to make your own sauce by mixing the contents of the available bottles on your table. I like Ukkokei Ramen Ron Gyoza. They're properly crisped at the bottom (the way they do it in Japan) and they're filled with lean and juicy ground pork.
The Salad is actually half macaroni salad and half green salad that's made of shredded lettuce with bits of pickles which you douse in Gyoza sauce (at least that's what I do).
I opted for Chahan or Fried Rice instead of plain old steamed rice. It's about half a cup in terms of amount. I liked how it's not overly greasy yet tasty.
For my ramen, I opted for Miso Ramen. I wanted to order Miso Butter Corn Ramen. The server told me that I can only have either plain Miso Ramen or Shoyu Ramen with the set meal. I could however, order butter and corn on the side for P55 — so that's what I did.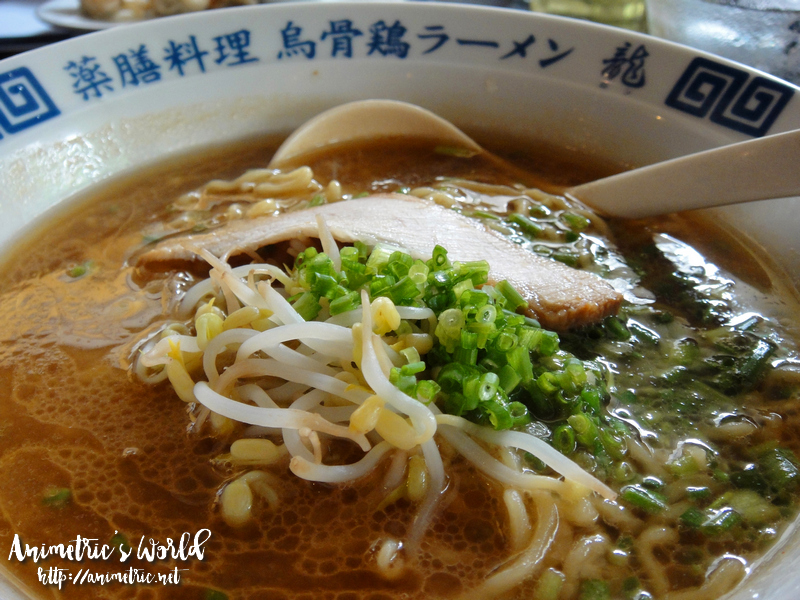 I added a cube of butter and sweet corn kernels to my Miso Ramen. The butter gave it an added richness and more fragrant aroma that made it sooo much better. The sweet corn kernels meanwhile enhanced the flavor and texture contrast of the dish. The ramen is sooo good I finished it to the last strand of noodle and drop of soup.
I had a small glass of cold house tea to wash it all down. You get two glasses free during lunch time. During dinner time you have to pay for each glass.
I think the P380 price tag is very fair for a set meal of this quality and quantity. The place is not very well-ventilated though. It was sweltering hot during noon and we were actually sweating profusely throughout our meal. I suggest bringing paper fans or something because the aircon and the electric fans there just don't cut it.
Oh and they don't like people whipping out huge DSLR cameras… they prohibit picture-taking as soon as they see your big hulking cam. They also have weird rules like no sharing and no take home. I was unable to test if these rules were still in effect or implemented during the time I was there.
Ukokkei Ramen Ron
G/F Tesoro Bldg.,
822 A. Arnaiz Ave. (formerly Pasay Road),
San Lorenzo Village, Makati City
856-4588
Like this post? Subscribe to this blog by clicking HERE.
Let's stay connected: