Most people don't eat meat when it's Holy Week. That said, we get to see a lot of lenten (meat-free) offerings when it comes to food.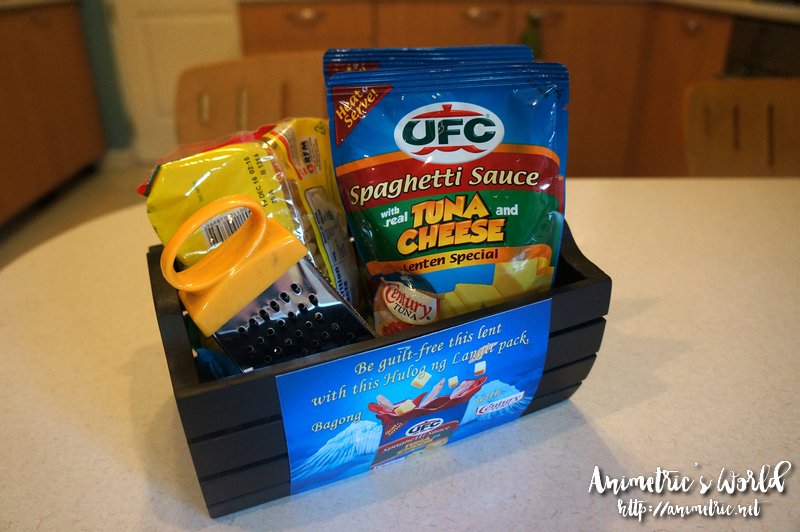 I love how brands and establishments get extra creative during the lenten season. I got this "Hulog Ng Langit" gift pack from UFC last Wednesday afternoon, just in time for the long weekend.
Check out the UFC Spaghetti Sauce with real tuna and cheese! It's a limited edition product released in partnership with another trusted brand, Century Tuna.
UFC tomato sauce levels up with real tuna flakes from Century Tuna and bits of tangy cheese. You don't have to do anything really, just open a pack, heat, and serve. With UFC Spaghetti sauce, even a kitchen klutz like me can serve up some yummy spaghetti in no time at all!
We had it for merienda earlier served on top of some freshly cooked linguini noodles and then topped with grated quickmelt cheese. I love it, it's got just the right combination of tomato, tuna, and cheese. Yummy!
UFC Spaghetti Sauce with real tuna and cheese is available at all leading supermarkets nationwide at P35 per pack for a limited time. You can view the TVC here. For more information, check out UFC Spaghetti Sauce on Facebook.
Like this post? Subscribe to this blog by clicking HERE.
Let's stay connected: