Ever since I started cooking, I've been paying more attention to the things I use in the kitchen. I now know what kinds of pots, pans, and cooking utensils we need. I used to just ask our helper to shop with me and then buy everything she'd tell me we need. Anyhow, the newest addition to our kitchen is the Tupperware Can Opener.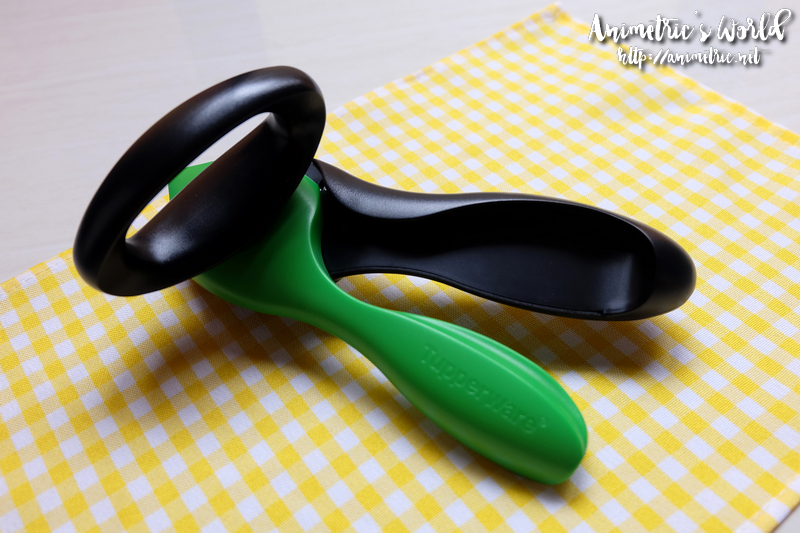 I love how modern and ergonomic it looks.
The Tupperware Can Opener has an SRP of P1,299. The good news is it's currently selling at a discounted price of P899 on the Tupperware June 2017 catalog.

Watch this short video to see it in action.
I bought some canned pink salmon the other day for a pasta dish I was making. I just copied what they did on the video.
The Tupperware Can Opener grips the rim so firmly you can lift the entire can with it.
You use the can opener's tip to lift the top of the can. Voila! Your can is now open. I like that the rim isn't jagged so the chances of getting cut by the can is minimized.
What I like about the Tupperware Can Opener:
Its ergonomic shape makes it easy to hold.
It's relatively easy to use.
I love the way it looks.
It opens cans without leaving jagged edges.
Downside? It can be a bit tricky gripping the can's rim but practice makes perfect. 🙂
The Tupperware Can Opener is available at all Tupperware branches for a limited time. Log on to http://www.tupperwarebrands.ph/contact for a complete list. Follow Tupperware on Facebook, Instagram, or Twitter to keep yourself updated on the newest products and innovations.
Like this post? Subscribe to this blog by clicking HERE.
Let's stay connected: