I got a message last week about some Halloween treats I could claim from MBOX. MBOX is a network of smart lockers, much like the ones you'd find in train stations and airports abroad. You rent a compartment via a touchscreen and then you leave your things inside. You can actually have someone else pick up whatever's in the locker as long as they have the code.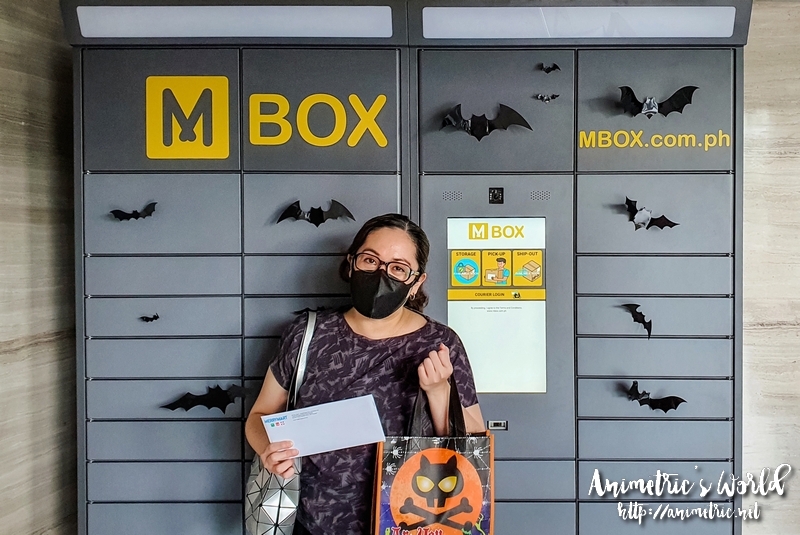 Now that we're in the middle of a pandemic, we try to avoid face-to-face interaction as much as possible. MBOX smart lockers are accessible 24/7, so users can pick up or drop off their packages at their convenience. As soon as a package arrives, the locker sends a text message to the recipient with a pickup code. This is what happened to me, MBOX texted me a pickup code with a duration of up to when I can pick up my Halloween treats. The closest MBOX to where I live and work is in SkySuites Tower in Quezon City so that's where I went to pick up.
MBOX was pretty easy to operate. The touchscreen has a user-friendly and self-explanatory interface so I was able to pick up my packages easily. The compartments are also equipped with UV light so the contents are disinfected. Anyhow I just followed the instructions onscreen and picked up my packages. It took around 5 minutes, maybe even less.
MBOX's goal is to have 5,000 smart lockers all over the Philippines by 2030. MBOX Smart Lockers rolled out its first five (5) lockers at MerryMart Grocery and Tower 1 in DoubleDragon Plaza, Pasay City; Jollibee Tower in Ortigas Center; and the SkySuites Corporate and Residential Towers in Quezon City.
MBOX Smart Lockers will focus its rollout of an initial 100 smart lockers in strategic areas in Metro Manila and key provincial areas. Outside of Metro Manila, the company will set up several MBOX Community Hubs. A  Community Hub will be located at provincial town centers and have smart lockers and ATMs side by side. Consumers in the community can conveniently withdraw cash and pick up packages in one stop 24/7.
"With MBOX Community Hub, we aim to bridge the distance gap by consolidating delivery in key locations. The cost and time saving will enable couriers to offer more competitive delivery prices, thus making online shopping more accessible to the community," explained MBOX CEO and President Ms. Ginger Co See.
The first five Community Hubs are set to be installed starting next month in Iloilo, Roxas, Kalibo, Bacolod, and Dumaguete.
Like this post? Subscribe to this blog by clicking HERE.
Let's stay connected: