One food item that characterizes Christmas here in the Philippines is ham. There always has to be ham. Ham is part of noche buena. It's given as a gift. It's eaten throughout the holiday season. Wouldn't it be exciting if there was another kind of ham aside from the usual glazed sweet or salty ham?
Meet True Deli Cafe's Peking Duck Ham and Pinoy Pork Ham.
The Peking Duck Ham (P1,920) is a whole duck vacuum-packed for hygiene and convenience. It comes with a bottle of Peking Duck Ham Sauce.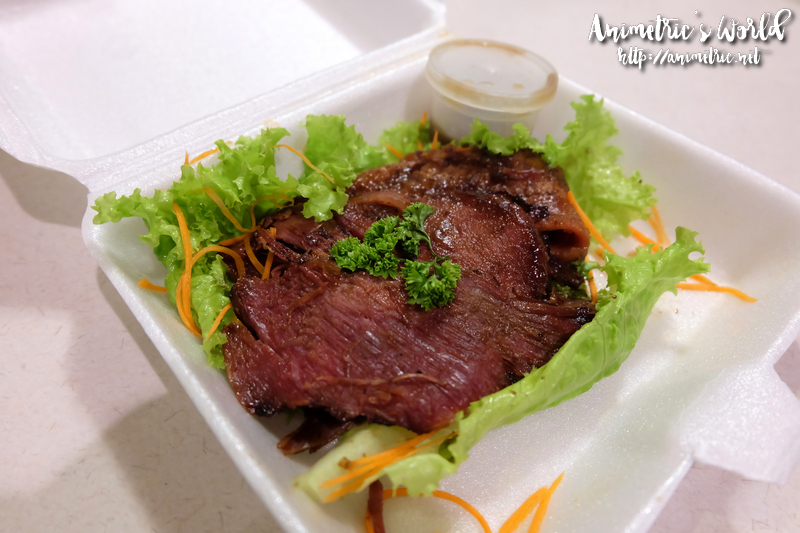 I'm so glad they threw in some sliced pieces of Peking Duck Ham I could photograph. I don't know the first thing about slicing duck (or any fowl for that matter) properly so I'll probably botch it up. My son and I had this for dinner with steamed white rice. The Peking Duck Ham is super tender with just the right level of saltiness. Drizzle the sweet sauce over it and  wow! It's really really good. If you're like me and don't know the first thing about carving a duck, you can get this sliced for P550 per 250g.
More into the traditional type of ham? Then the Pinoy Pork Ham (P1,520) is for you.
Like the Peking Duck Ham, the Pinoy Pork Ham tender and tasty. It actually reminded me of asado a bit. My son and I had this for dinner along with the duck slices. Yummy! Sliced Pinoy Pork Ham is available for P350 per 250g.
For orders and inquiries, call 441-8560. You can also log on to the True Deli Cafe Facebook Page and shoot them a message. Visit True Deli Cafe at the Upper Ground Floor, Victoria Station 1, GMA-Kamuning, EDSA, Quezon City.
Like this post? Subscribe to this blog by clicking HERE.
Let's stay connected: