I can't believe another year is over! Just a few more hours and it's going to be 2014. I wanted to do a month-by-month recap of the year that was but I might end up writing a telenovela, lol. Instead I will go by memory and start with what I remember the most about the last twelve months.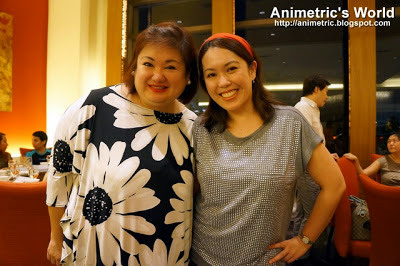 Looking back at my old posts, Jane has actually commented on quite a few of them. However, I didn't really get to know her until she asked me to do a guest post on her blog for the Christmas season. Originally, I was tasked to do a post about Noche Buena and well… Christmas Trees? *crickets chirping*
Believe me, Jane made me realize what an emotional Scrooge I was when I was trying to figure out how to tell her that I hadn't had Noche Buena ever since I was maybe 10 years old and I've never set up a Christmas Tree ever since I got married in 1999. I can be talkative on my blog but I never really delve into overly personal things like gasp… feelings, which I'm rather devoid of. It's a long story, how I turned into this heart-of-stone creature from the abyss. In some posts, bits of it come out but who knows… maybe in time I'll be able to share more.
Still, I'm very happy to have met Jane and her lovely family. Jane's warmth is like a bright ray of sunshine that's certainly very welcome in my otherwise icy world.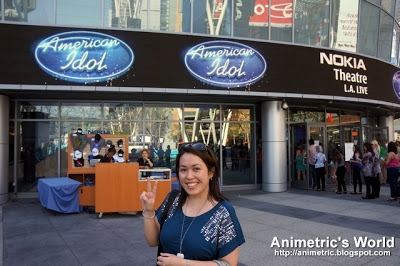 Highlight #2: Watching the American Idol Finals 2013 live!
This is probably the most epic event of 2013 in my book. I was so shocked when Greenwich sent me to Hollywood to watch the American Idol Finals 2013 — with my hubby too! It's probably the most star-studded event I had ever been to. We got to watch Carly Rae Jepsen, PSY, Jessie J, Jennifer Lopez, and lots of others perform live at the Nokia Theatre.
If you want a taste of the US in just a little over 3 hours, Guam is the place to be. You can visit US establishments like Denny's, K-Mart, Macy's, etc. You can enjoy clean and peaceful beaches 24/7. Shopping is soooo great because everything is tax-free! I love it!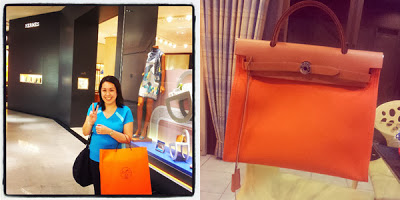 Highlight #4: My first Hermes bag!
When we went to Guam, I was determined to get myself an Hermes bag and well just my luck there was an orange Hermes Herbag on display at the Hermes Boutique in DFS Galleria! Hubby bought it for me, haha. I haven't posted about it yet.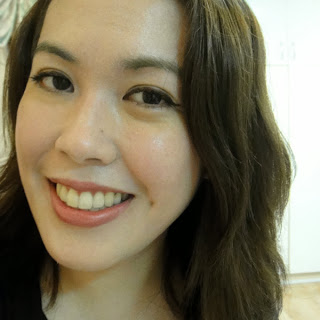 Highlight #5: New beauty discoveries and resolutions!
I stopped rebonding my hair. It's been almost a year since my last rebonding session. I figured I should try to live with what I was born with. Then I discovered CC Cream and Blush. I like CC better than BB because it's lighter plus I discovered that applying blush is better than going pale-faced, haha.
Highlight #6: Our neverending quest for unlimited Korean BBQ!
Hubby and I have so many Korean grill-all-you-can finds this year. Prices start at P300+ per head too. Personally I can live on lettuce, grilled beef, pickled radish, and doenjang… lol! Favorites include Don Day, Matgalne, and Hwaroro.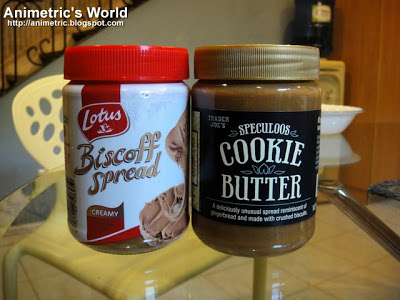 Highlight #7: Cookie Butter!
I may be sick of cookie butter now but I've devoted a lot of posts to this yummy spread. I remember when it was hard to find them. Now all you have to do is go to SM Supermarket.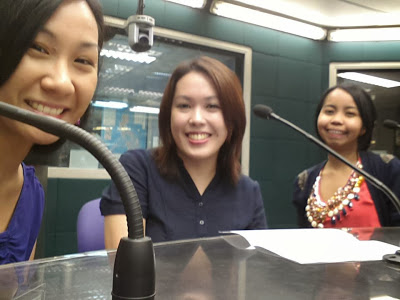 Highlight #8: First radio guesting for Wilkins Distilled Water!
I don't believe I posted about this but yes, I went to DZMM and guested in Winnie Cordero and Ariel Ureta's radio show with two fellow mommy bloggers to talk about children's safety courtesy of Wilkins Distilled Water! 🙂
Highlight #9: We got to watch D Sound live up close!
This has got to be one of our closest encounters with international artists. Hubby and I got to watch D Sound from seats so close we could practically reach out and almost touch them at the Samsung Hall. It was surreal.

Highlight #10: Partying with John Lloyd Cruz, lol!
This was purely unintentional. One of the rare times I went solo to an evening event, a stormy evening at that, and then ended up as John Lloyd Cruz's seatmate throughout. He even helped me take a selfie for the ongoing contest, hahaha! Me na talaga… :p
I'm sure I missed mentioning a lot of stuff since I'm already ulianin hahaha, but overall it was a good year and it's going to be a challenge topping it this 2014. I'd like to take this opportunity to thank you all for your continued support, as this would not all be possible without you guys! Happy New Year!

Like this post? Subscribe to this blog by clicking HERE.
Let's stay connected: