I got this Too Cool For School Jean George Llong CC Cream from my evil twinnie Marj Sia. She told me this is one of the best CC's she had ever used. This is I think CC Cream review no. 9! Okay so it's not officially a CC Cream but a sunblock if you check its product classification at Too Cool For School. But Marj told me TCFS's Korean intern translated the package blurb to her and it is actually a CC Cream with high SPF.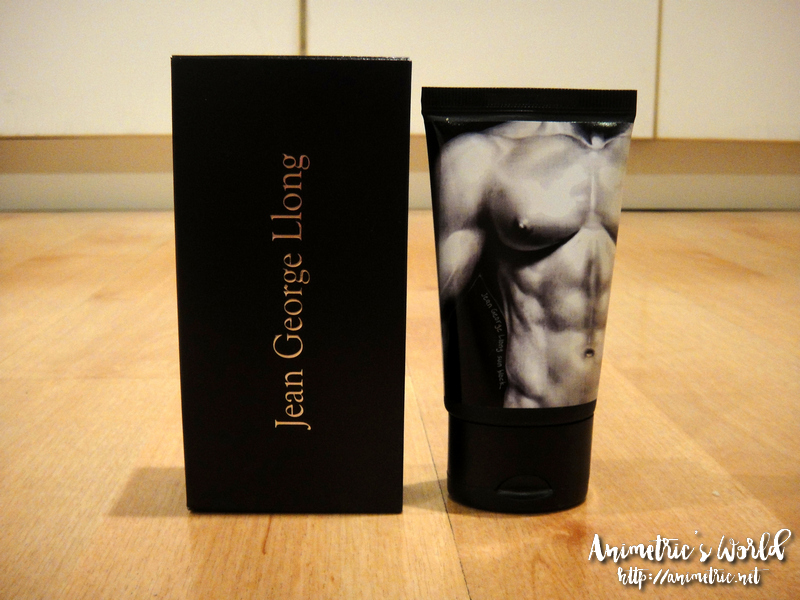 When I first saw Jean George Llong, I thought it was a men's skin care product. Plus, it didn't look Korean so I had a hard time believing it was from Too Cool For School.
But it is from Too Cool For School!

The product itself looks bright and yellowish white. I had a good feeling about it. This is usually the kind of shade that matches my skin tone nicely. It's really really CC Cream-ish.
Eventually it will blend into my skin and become undetectable (see below).
Here are my before and after application photos.
Here is a comparison between freshly applied Jean George Llong and what it looks like 6 hours after.
I have to agree with Marj, this is definitely one of the best facial sunblocks / CC Creams I've used.
What I like about Too Cool For School Jean George Llong SPF 50 PA+++:
It's very easy to apply and blend.
It's lightweight and translucent — it evens out your skin and brightens it so you don't look like you have gobs of makeup on.
It's reasonably priced at P819 per tube.
It has a light, unobtrusive scent.
It gives skin a nice dewy finish that doesn't feel greasy.
For an SPF 50 PA+++ sunblock it's not the least bit sticky.
It works as a sunblock, CC Cream, and/or makeup base.
Downside? Like I said, it's translucent so it doesn't offer any coverage for flaws and blemishes. Other than that though it's an excellent product and something that's great to use everyday.
Too Cool For School Jean George Llong SPF 50 PA+++ is available at all Too Cool For School stores and counters nationwide.
Like this post? Subscribe to this blog by clicking HERE.
Let's stay connected: