I got this Tonymoly Kiss Lover Lip Master lipstick for review a while back. Lip color is one of the few makeup essentials I can't do without. Flawless skin + lipstick are actually enough to make you look nice.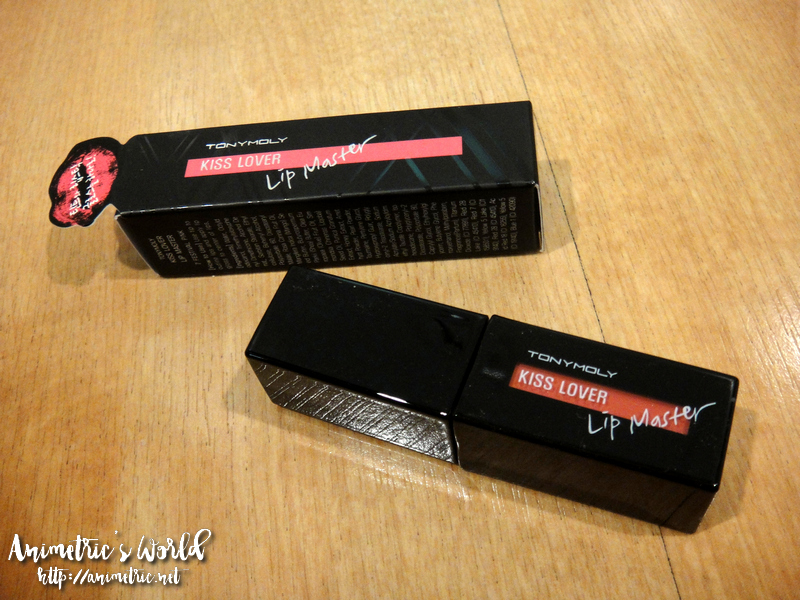 I got Tonymoly Kiss Lover Lip Master in Shade 07 Festival Pink (P548).
This is actually lip color in creamy liquid form.
The brush is angled in a way that makes application easy.
This is how it looks like when swatched. I think it's a nice cool pink shade which works well with my skin tone.
Upon application, you'd think it's one of those gloss type lippies which give you a glassy shine. It's not. It's just wet. If a glassy shine is what you're after, check out Tonymoly Kiss Lover Lip Lux Glow Gloss.
After the product dries and settles a bit, you get perfectly colored lips that look every bit natural and bare. I swear it's like I'm not wearing any lip color. This for me is the ultimate MLBB (My Lips But Better) lip color. I hate looking like there's a thick layer of color over my lips.
Here's the lippie indoors and outdoors.
What I like about Tonymoly Kiss Lover Lip Master:
The first thing that struck me was the fruity scent! This product smells so yummy!
It's easy to apply. The creamy consistency makes it glide on your lips effortlessly.
It's a multi-tasking product as it's supposed to be a tint, gloss, and lipstick all at the same time.
I find it reasonably priced at P548 per tube.
There are lots of colors to choose from.
It's better than most tints and stains because it colors lips evenly.
It's perfect for daily use because it's easy to forget you have it on.
It settles onto your lips so it looks like your lips — doesn't look like lipstick.
Downside? If you want a high-shine gloss, this may not be the product for you because it dries to a very natural finish so the shine is subtle. Lips look well-hydrated but not glassy. For me though, there is no downside as this is currently my favorite lip product.
Tonymoly Kiss Lover Lip Master is available at all Tonymoly counters and boutiques for P548. Log on to http://www.tonymoly.ph/ for a complete list of stores.
Like this post? Subscribe to this blog by clicking HERE.
Let's stay connected: