While I'm not really fond of eye shadows in general, I can't get enough of this eye makeup product I discovered called Tonymoly Crystal Lovely Eyes (P278).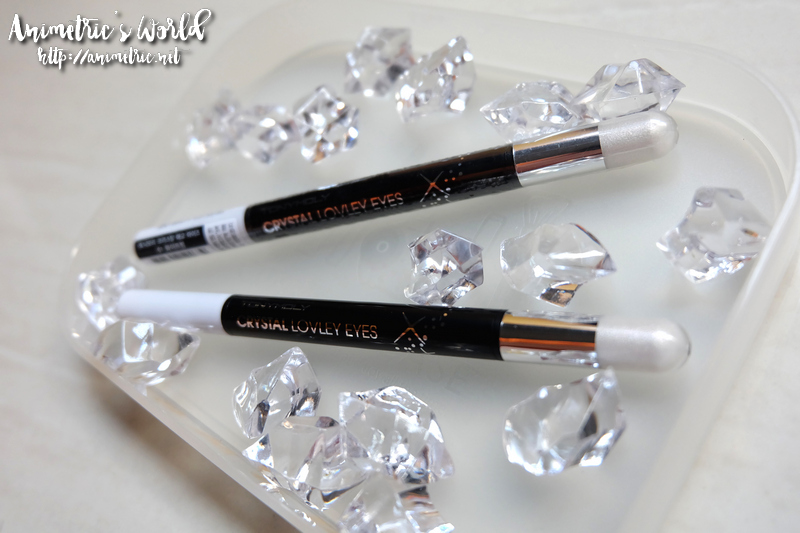 I love it so much I bought two the last time I was at a Tonymoly boutique.
Tonymoly Crystal Lovely Eyes is basically an eye shadow stick with two ends. It's available in several shades but I got it in 01 White Beam.
There's a pencil end and a powder end.
The powder end has a sponge tip.
They're very pigmented.
When I first bought this, my purpose was to use the pencil end to line my waterline. I find that lining my waterline in a light color (flesh, beige, white, silver, etc) makes my eyes look bigger and brighter. Then I tried to emulate the Korean way of brightening the eye area… that is, putting shimmery eye shadow below the lower lashline.
This is how Tonymoly Crystal Lovely Eyes figures into my makeup look. Just a simple extra step levels up your eye makeup instantly.
What I like about Tonymoly Crystal Lovely Eyes:
It's cheap! Imagine you're getting a 2-in-1 product for less than P300!
It's surprisingly pigmented.
It's versatile — you can use it as eye shadow, highlighter, eyeliner… and since it's available in several different shades, the possibilities are endless!
It's lasts. When I apply it in the morning, it's still intact when I get home in the evening.
It's great for travel since it's multi-functional and very easy to bring around.
Downside? There isn't any! I seriously love this product.
Tonymoly Crystal Lovely Eyes is available at Tonymoly counters and boutiques for P278. Log on to http://www.tonymoly.ph for a complete list of stores.
Like this post? Subscribe to this blog by clicking HERE.
Let's stay connected: