I was treated to a sneak preview of Tokyo Tokyo's newest product a few days ago — Spicy Sisig Ramen! It's definitely a Filipino twist to a classic Japanese dish. When I was in gradeschool, I remember looking forward to eating at Tokyo Tokyo because of their Potato Balls. I still love their Potato Balls. I don't think I've ever not ordered it.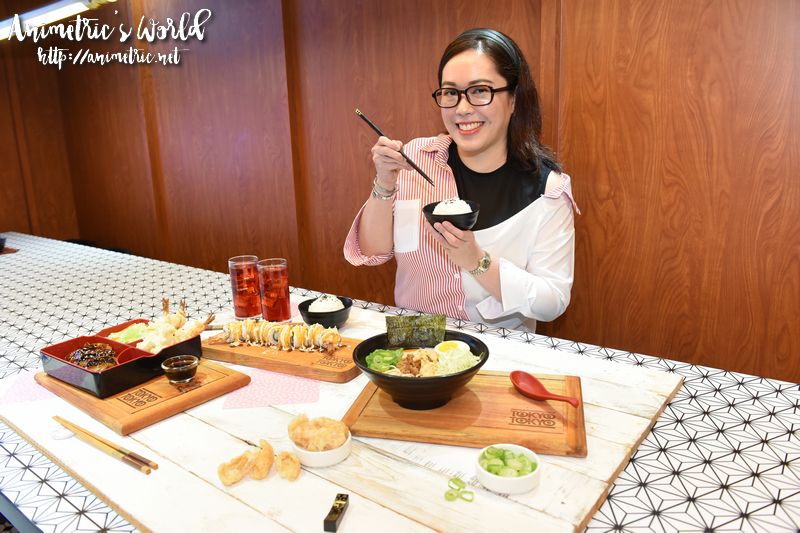 Anyhow, we're here to talk about Tokyo Tokyo's Spicy Sisig Ramen today… plus something they're offering for Valentines Day.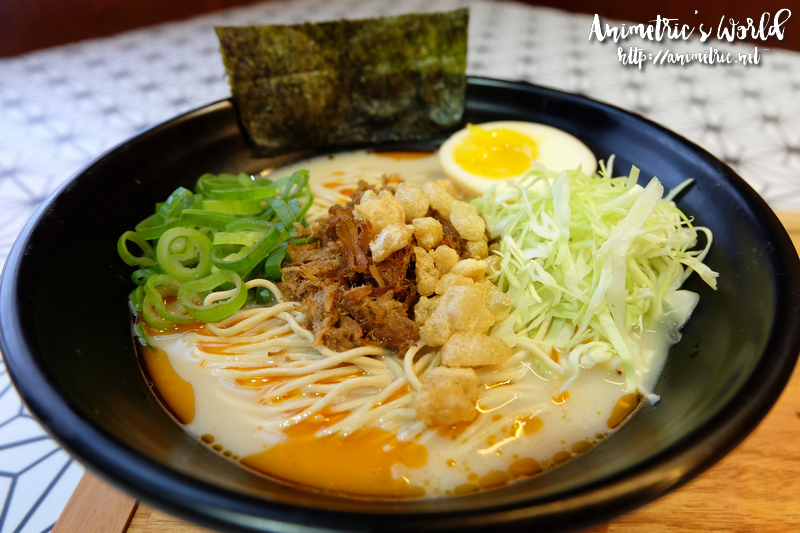 Without further ado, meet the Tokyo Tokyo Spicy Sisig Ramen. Perfectly cooked ramen noodles in a rich tonkotsu broth are topped with shredded pork, crispy chicken chicharon bits, egg, and chili oil. It is recommended that you mix the ramen first before eating in order to, for the lack of a better term, "distribute" the chili oil evenly. I like that they used pulled pork instead of the usual exotic pig parts used for sisig. The chicharon also adds a nice crunch. If the default um… setting is to spicy, you can request for chili oil to be served on the side so you can adjust according to your taste. I think it's good to have this option because kids might find it too spicy.
An order of Spicy Sisig Ramen will set you back P160 for the snack size and P210 for the regular size. You can add P70 for a Combo Upgrade (Fried Gyoza / Karaage with Drink) or P80 for a Premium Upgrade (Fried Gyoza / Karaage with Drink).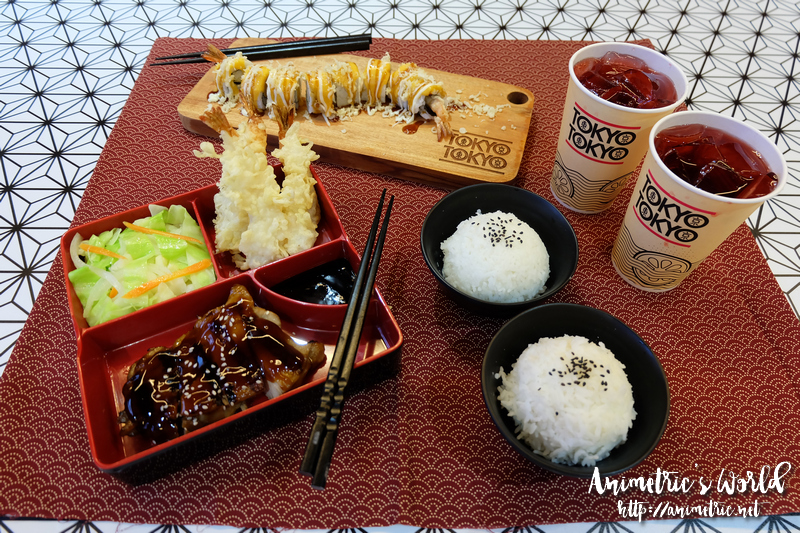 But wait, there's more! This February, you can avail of the Valentines Sumo Meal for P450. Included in the set are 3 pcs of Prawn Tempura, Dragon Maki, Chicken Teriyaki, Vegetable Misono, 2 bowls of rice, and 2 glasses of Red Iced Tea.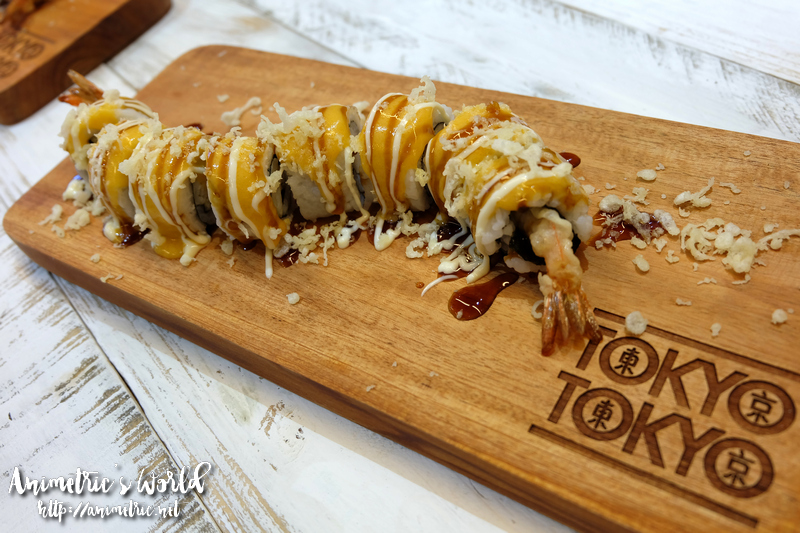 Dragon Maki is a new menu offering. It's prawn tempura maki drizzled with spicy cheese sauce, unagi sauce, and Japanese mayo.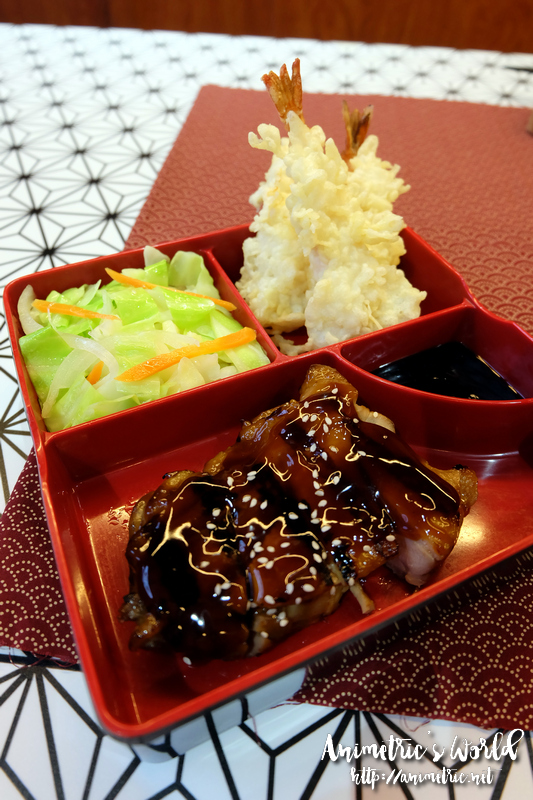 Prawn Tempura, Vegetable Misono, and Chicken Teriyaki!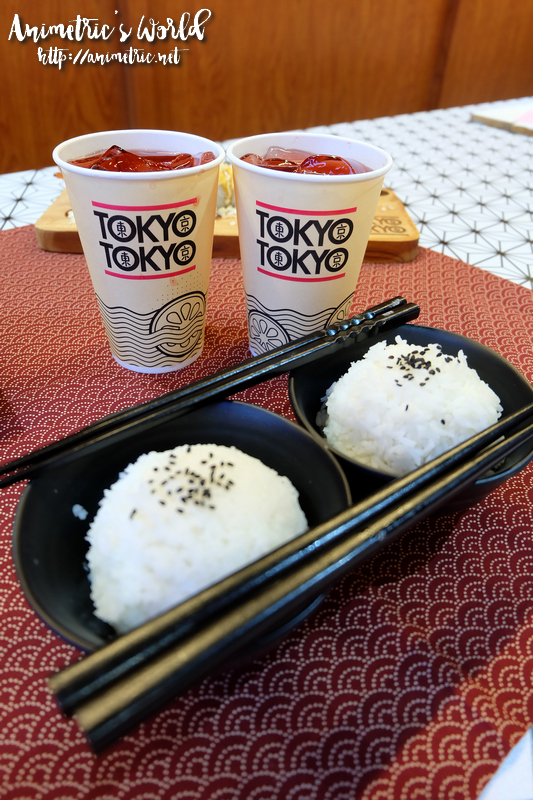 Of course there's also Rice and Red Iced Tea!
The Spicy Sisig Ramen and Valentines Sumo Meal are already available at Tokyo Tokyo branches nationwide. Log on to https://www.tokyotokyo.com.ph/ for more information and a complete list of stores.
By the way, I will be giving away P3k GCs as part of my 10th Blogversary series of giveaways. Head on over to my Instagram account to join.
Like this post? Subscribe to this blog by clicking HERE.
Let's stay connected: