I got a taste of Tokyo Tokyo's latest offering, Tokyo Tokyo Burger, last Feb. 16, 2012. The event started with a sushi-making event. A few blogger volunteers rolled and sliced some American Maki with a help from the Tokyo Tokyo staff.
We each got an American Maki set (P99 for 8 pcs) on the table. It's filled with spam and cream cheese and coated with colorful crunchy um… crumbs? The sauce on the side is comprised of soy sauce and a dollop of mayo. Pretty good, I had a couple of pieces to taste and brought home the rest for my kids. 🙂
Then came the Tokyo Tokyo Burger! It's inside this nicely patterned cardboard box.
First out was Shogun Burger (P95). A sesame seed bun houses a juicy all-beef patty, a slice of American cheese, and crunchy onion rings. It's drizzled with sweet savory tonkatsu (Japanese breaded pork) sauce.
For an additional P50, you can convert your Tokyo Tokyo Burger into a meal. Choose between Onion Rings or Potato Balls on the side with Red Iced Tea.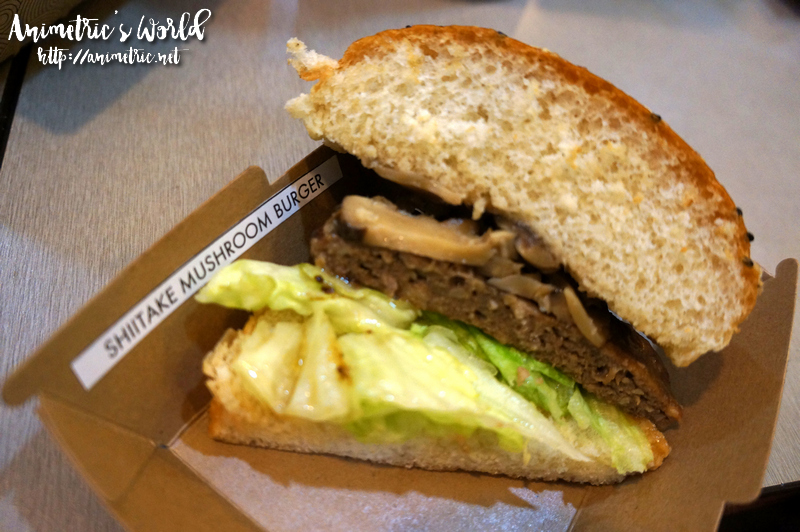 Since the burgers are quite filling, I just had half of the Shiitake Mushroom Burger (also P95). I actually liked this better than the Shogun Burger because the mushrooms are juicy and tasty. 😀
As a special treat (for us girls anyway hahaha!), Tokyo Tokyo endorser Daniel Matsunaga dropped by for a few words and photo opps. I think he's the hottest Brapanese (Brazilian-Japanese) model to hit our shores! He's so down-to-earth too!
Tokyo Tokyo Burgers are available at all Tokyo Tokyo branches nationwide. We had ours at Shangri-la Plaza Mall. 🙂
Like this post? Subscribe to this blog by clicking HERE.
Let's stay connected: