Tiger Sugar, the much-hyped Taiwanese milk tea chain, is finally opening its doors here in the Philippines. It's first Metro Manila branch is located at Bonifacio High Street, outside Fully Booked. The Tiger Sugar name was derived from the "tiger stripes" that form when the sugar drips down inside the cup when mixed with the creamy milk.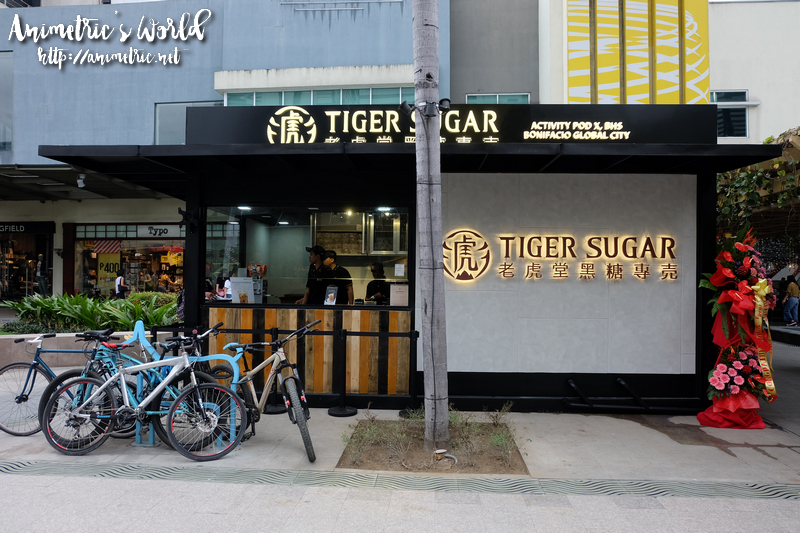 This is the Tiger Sugar store at Bonifacio High Street. It's opening tomorrow at 11am, so better go early if you don't want to get stuck waiting in line.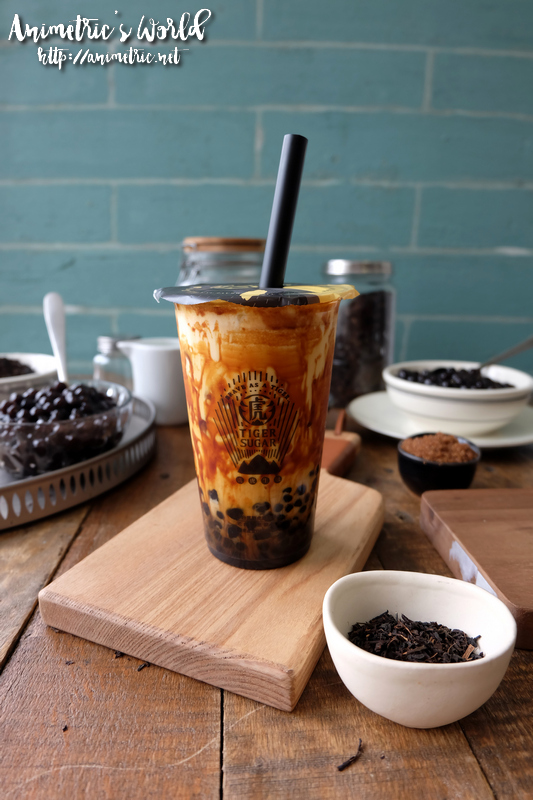 I got to try Tiger Sugar's Brown Sugar Boba + Pearl with Cream Mousse (P120) earlier at the media preview and wow, nothing I've had comes close to how good this drink is. We didn't even have sweetness levels to adjust, we all had it at its… for the lack of a better term… default setting. The pearls are the perfect size and texture — moist and chewy. So far they have the best pearls I've tried here in Manila. I finished my drink quickly because it's sooo good.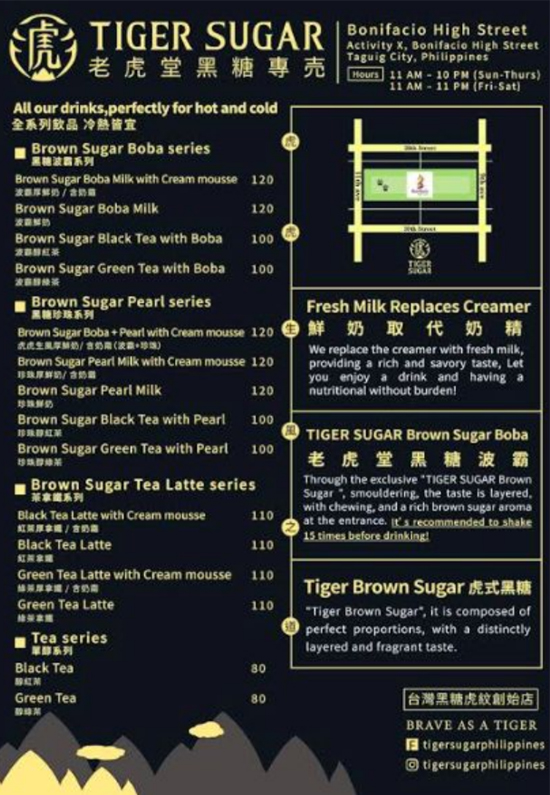 This is the menu of Tiger Sugar. Prices range from P80 to P120. The drinks all come in one size, 400ml.
I've tried most of the milk tea places here in Manila and I can say that Tiger Sugar is one of the best ones so far. Prices are reasonable too. I think at the moment Coco Milk Tea is the place everyone is lining up for but I find their drinks too sweet even at 30% sugar level. Honestly I'd rather line up for this one.
Here's hoping they open a branch near me soon!
Like this post? Subscribe to this blog by clicking HERE.
Let's stay connected: