Without a doubt last year was my biggest year. Biggest not in a positive sense. I'm not talking about success, wealth, popularity or anything like that. Biggest in terms of weight and size.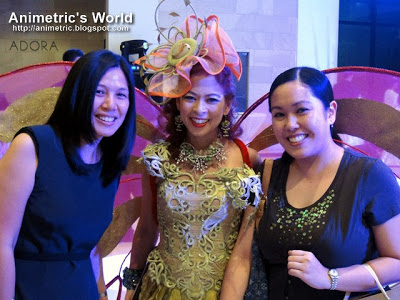 I didn't like having my photos taken last year because I was reminded of how big I was getting. As you can see above (rightmost side), I was already fat and quite neck-less last August 2011 at the Beabi event. To think I looked like that during our high school reunion the month before. O_o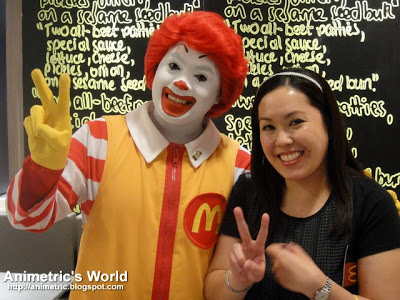 This photo with Ronald McDonald was taken last September 2011 during McDonald's anniversary event. My face was extremely chubby already since I was at my heaviest. I was around 160 lbs. To think when I was 9 months pregnant with my eldest child I weighed 158 lbs. I had really let myself go.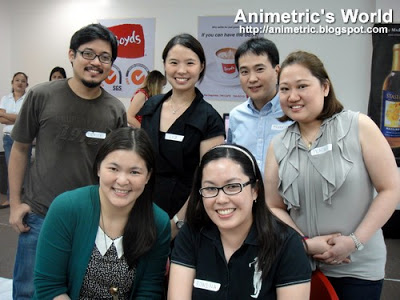 I really couldn't wear anything nice anymore by October 2011 because nothing decent in my closet fit. I was confining myself to mannish sportshirts and loose jeans. It was rather depressing especially during occasions where people were required to dress up. I hated shopping because it was difficult to find clothes that looked good on me. But the problem wasn't the clothes, it was the fact that I was overweight. Obese even given my height of 5'2″. Up to this point in time I refused to weigh myself because I was in denial.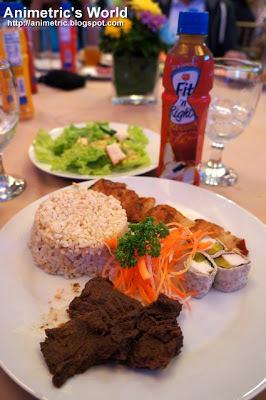 I got my wake-up call in November 2011 when I attended the Del Monte Fit 'n Right event. We were all weighed and measured. I think I was 161 lbs. I was obese given the proportion of my height and weight. Let's not even talk about measurements. To give you an idea, I was already in size 12 jeans at the time. All my tops were sized XL. If it wasn't mannish, it resembled a curtain. My obesity had officially reduced me to a frump. So right then and there I agreed to participate in the Del Monte Fit 'n Right Challenge. We were all given one month membership to Gold's Gym and one month's supply of Del Monte Fit 'n Right. People who would lose the most body fat in a month's time would win prizes. Honestly I didn't even care about the prizes. All I wanted to do was lose weight.
So I went to the gym 5 days a week, 1.5 hrs a day for a month. I lost some body fat and a couple of pounds but I had a long way to go. Hubby and I bought a stationary bike which we put in our bedroom so even if my one month gym membership was over I could still get a cardio workout. I also did all the mat exercises for the abs the Gold's trainer taught me religiously. It was December 2011. In an effort not to binge on Christmas goodies, I gave away whatever food items I received. Safe to say I did not gain any holiday weight.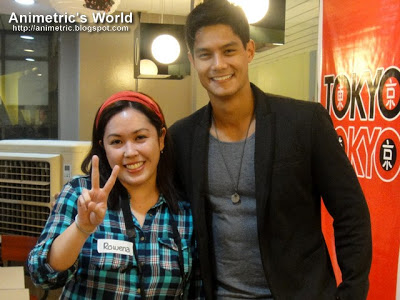 Come February 2012, my efforts were starting to show. I could already wear some normal-looking clothes. My face wasn't as puffy as before in pictures. But I was far from my ideal weight. It was during this month that I was asked by Marie France Philippines to take part in the Marie France Pro-Plus 100-Day Challenge. It guarantees a loss of at least 10% of your body weight.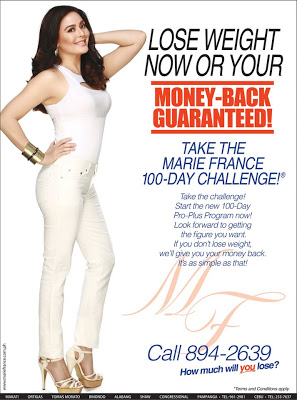 I followed the Marie France program to the letter starting March 2012. I was there thrice a week for treatments. I limited my food intake to 1500 calories a day tops, less if I could manage. I kept a food diary so I could better monitor what I was eating. It was then that I realized I was eating way too much before. It's so much easier to see where you're going overboard if you list everything down.
True enough, after the Marie France 100-Day Challenge, I lost 15 lbs. which was around 10% of my starting body weight. I was done with the program by June 2012. But I was not yet at my ideal body weight.
By June 2012 I could at least have full body photos taken and still look decent. But I had a long way to go since my ideal body weight was about 15 lbs away.
Come August 2012, I was asked to try the Nestle Fitnesse 14-Day Program. I immediately agreed as I needed something new to help me along my journey to my ideal weight. It worked too well, haha! All the clothes I bought at the Hong Kong summer sale in July were loose after the program. I have since made Nestle Fitnesse a permanent addition to my cupboard. Basically I replace 1-2 meals a day with 30g of Nestle Fitnesse, 1/2 cup of low fat milk, and fresh fruit (such as one banana). It had a dramatic effect because prior to my weight loss journey breakfast would always consist of calorie-rich food like baked macaroni, hot dogs and eggs (sometimes with garlic rice!), instant noodles… these days, breakfast is always 30g of Nestle Fitnesse and 1/2 cup of low fat milk, coffee, and at times fruit.

My progress was now something like this by August 2012.
This photo with Lexi Schulze was taken during the Dove event last August 23, 2012.
Finally, after losing 25 lbs. and still counting (I'm at the rightmost side), this is my latest photo taken three days ago during Marj's birthday bash at Entice the Salon (will blog about it soon).
To summarize what I did:
Exercise – I put a stationary bike in my bedroom.
Treatments – I had FMS and Physique at Marie France.
Calorie counting – I'm so used to keeping myself at 1500 calories a day I never changed it even if I'm done with the Marie France 100-Day Challenge.
Juju Cleanse – Although it's not really for weight loss it helped me flush out the toxins from my system and as a side effect I instantly lost 3 lbs which I did not gain back.
Nestle Fitnesse – Replacing 1-2 meals a day has helped a lot in keeping me at 1500 calories a day.
I did not take any slimming medication because I'm kind of afraid to. I still need to lose some weight to attain my ideal weight of 120 lbs but I know I am slowly and surely getting there. Losing 25 lbs was not easy and there were days I didn't want to subject myself to the freezing cold FMS wraps at Marie France or sweat it out on the exercise bike. I would literally browse through all my fat photos from last year to motivate myself. It all depends on how determined you are to succeed when it comes to weight loss.
After everything I've done, I can say that food is really the biggest factor when it comes to weight loss. Killing yourself with physical activity but not changing how you eat will not get you far. Likewise on undergoing expensive treatments but pigging out like there's no tomorrow afterwards. It has to be a synchronized effort on your part. Crash diets are a no-no because you will probably just gain everything back in a jiffy. I was losing something like 1-2 lbs. a week at Marie France. It may seem slow but that is actually the recommended loss so you don't end up with a lot of loose skin from losing too much too soon.
I've gone back to a size 8 where pants are concerned and I can now buy medium-sized tops (small even, when I shop at Forever 21). When people see me these days, I always get asked the same question… what did you do? I hope this post answers that question. 🙂

Like this post? Subscribe to this blog by clicking HERE.
Let's stay connected: