I encountered something rather unique yesterday… The Saem Gold Snail Whitening Bar. It's a skin brightening soap that's formulated with all the luxurious ingredients you can think of. There's 24k gold, concentrated snail mucin filtrate, pearl extract, golden olive oil, and natural plant enzyme. So what is it for exactly? Well, you can use it to wash your face and/or body for soft, smooth, and glowing skin.
The Saem Gold Snail Whitening Bar has actually been reformulated to contain pearl extract. The original version didn't have this ingredient. This translates to a more intense brightening effect.
I love how they stacked the gold bars by the store entrance. The Saem Gold Snail Whitening Bar sells for ₱320 a piece. You can buy it as a set of 3 for ₱850 — that comes out to about ₱284 a piece.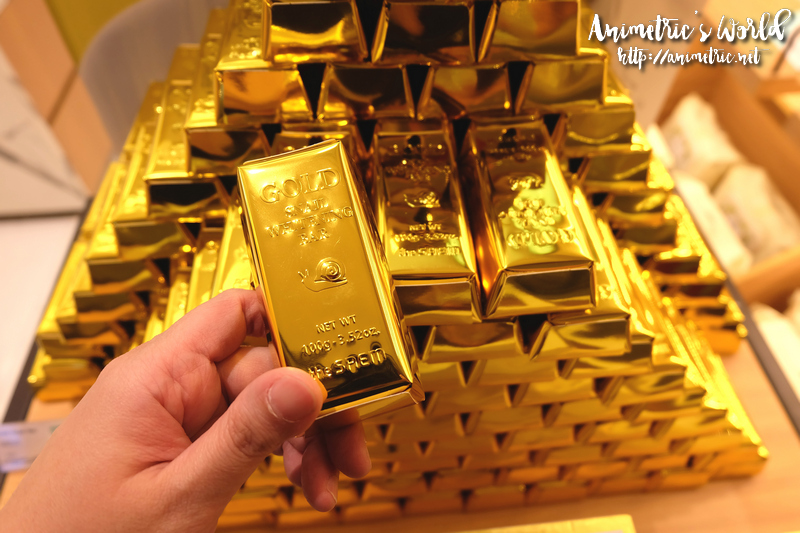 The packaging is so extra it looks like an actual gold bar. In fact, it's so attention-getting that passers by would approach the pile to check it out.
I unwrapped a bar as soon as I got home. It has a pleasant and relaxing scent that I can only describe as reminiscent of a spa.
One bar is 100g and it's this big.
I used it to wash my face and I think I overdid it a bit on my cheeks so they're reddish, lol. I had my hubby and daughter try it too and they liked it a lot.
What I like about The Saem Gold Snail Whitening Bar:
It's pretty solid. I noticed that it doesn't get soft, mushy, or melty when wet. I'm quite sure this is going to last a long time as a facial soap.
I like the pleasant spa-like scent. In fact, my entire bathroom smells like it now.
For something with premium ingredients, it's pretty reasonably priced. In fact, Shopee vendors sell it for around P400 to P500 a piece so it's better get it from The Saem stores instead.
Skin feels smooth and firm after use.
It's not as drying as the other facial soaps I tried.
It's super nice when used as a bath soap.
Downside? It stings if it gets into your eyes. Although it's not drying in general, my face felt a tad taut… this doesn't happen when I wash with my usual COSRX Good Morning Cleanser.
The Saem Gold Snail Whitening Bar is available at The Saem Flagship Store on Lazada.
Like this post? Subscribe to this blog by clicking HERE.
Let's stay connected: