We finally took the kids to The Mind Museum last Dec. 9, 2012. We figured it's been open for a while now so there shouldn't be too many people. It was a Sunday too so we thought there should be no ongoing school trips and such.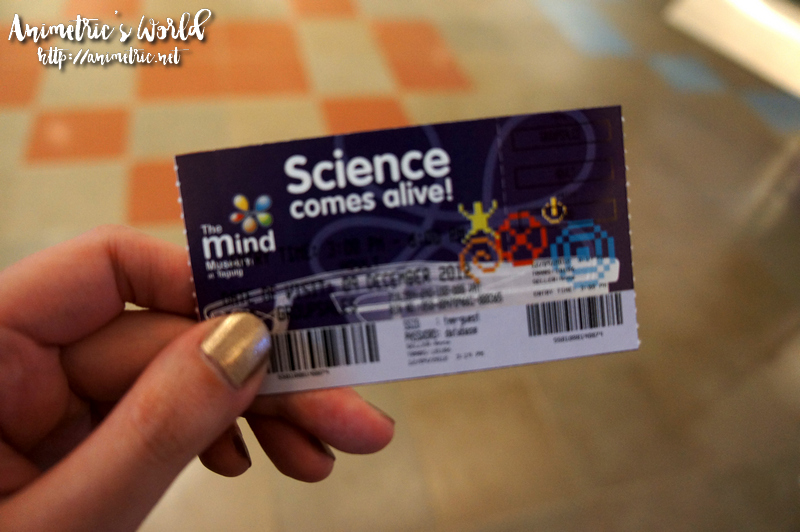 We got our tickets and proceeded to go to the hall after the entrance.
A girl robot named Aedi is there to give a brief introduction.
After Aedi's intro sequence, we were ushered into the middle of the ground floor where different exhibit halls intersected. A guide from The Mind Museum briefed us for a few minutes before leaving us to our own devices. You are given three hours to explore the museum and it's actually more than enough. You can choose to go at 9am, 12nn, or 3pm. There's a 6pm slot during weekends. It's strictly via schedule, you book your tickets online at http://www.themindmuseum.org.
Anyhow, we decided to go up the second floor first and explore the Technology exhibit area. Check out the giant kaleidoscope!
You can also listen to music from different decades.
There are a lot of interactive displays.
I liked this one — it demonstrates how x-ray machines work. You can actually pass your bag through.
You can even play around with laser lights.
The kids tried manually cranking electricity to power up a miniature city!
We went down to the first floor where there's a huge dinosaur skeleton.
There's an interactive earthquake generator and even a tornado generator.
There's an entire section devoted to the universe.
Here's a replica of a Mars vehicle you can actually control.
There's a tunnel-like area called the Lightbridge where you can learn about light and motion.
I remember seeing a similar display at the Samsung Children's Museum in Korea.
Here's an interesting diorama of prehistoric creatures.
There are cavemen too.
When you go outside The Mind Museum, there's an outdoor recreational area called Science in the Park.
There are water displays and games you can play with. It's really a playground more than anything.
Giant bubblemakers abound.
There are lots of slides, monkey bars, and the like.
I think we spent about a couple of hours total at The Mind Museum. Contrary to what I thought, there were still buses of schoolchildren on a field trip even if it was a Sunday. Having been to similar establishments abroad, my kids were still amused but not awed. Hubby remarked that the quality of the structure itself and the exhibits are quite excellent. If you're looking for a place to go with the kids during Christmas vacation, this could be a good option. What I've shown here is really just a fraction of what's inside The Mind Museum so I highly recommend going at least once to check it out for yourself.
Tickets cost P600 for adults and P400 for private school students up to college age (just present your school ID). Teachers and public school students can get in for P150.
The Mind Museum
JY Campos Park, 3rd Avenue,
Bonifacio Global City, Taguig City
909-6463
http://www.themindmuseum.org/
Like this post? Subscribe to this blog by clicking HERE.
Let's stay connected: