COSRX is one of my favorite Korean skincare brands. I love how effective and reasonably priced their products are! I can't tell you how happy I am that COSRX Korea opened an official store on Shopee. Everything ships from the COSRX headquarters so the products you get are always fresh with the longest best before dates. We now have access to virtually ALL COSRX products and we're not behind newly launched ones like this COSRX Serum Trio that I just got.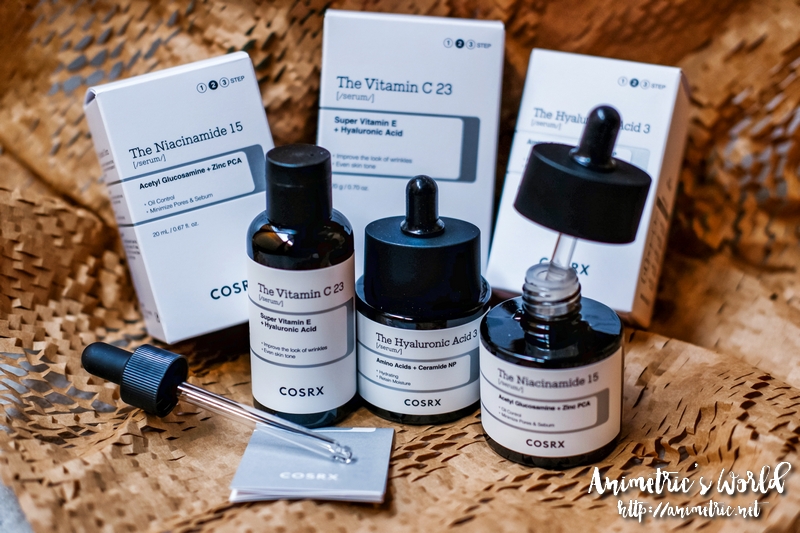 The COSRX Serum Trio addresses a variety of skin concerns. All you need to do is find the right one for you. The suggested sequence for use is cleanser –> toner –> serum –> cream (for moisturizing). The official launch on Shopee is happening on June 5 and 6, so these will be marked down by 40%. The SRP for each serum is ₱1,100 each, but they will sell for ₱660 each during the launch dates. They also qualify for free shipping so the savings are just massive. Let's check out each variant, shall we?
First we have The Niacinamide 15 serum. This is a total acne care serum containing highly concentrated niacinamide (15%) for mild exfoliation, sebum control, and antibacterial effects. It's formulated to give you smooth, fresh, and problem-free skin. Acne is treated and prevented, while acne scars are visibly reduced.
This is The Hyaluronic Acid 3 serum. This is a total soothing care serum with 3% Hyaluronic Acid. It moisturizes and cools skin to revive elasticity which has been lost due to strong UV exposure. It also helps reduce lines and wrinkles. You can actually store it in the refrigerator to boost its cooling effect.
Last but not the least we have The Vitamin C 23 serum. This is a dark spot care serum for bright and smooth skin. It helps treat hyperpigmentation and uneven skin tone with 23% highly concentrated pure Vitamin C. Melanin pigments caused by UV exposure create dark spots and blemishes. 23% pure Vitamin C can suppress these melanin pigments which results in bright balanced skin texture. This serum is also infused with Super Vitamin E which complements Vitamin C, promoting collagen synthesis which improves skin elasticity and prevents wrinkles. The Vitamin C 23 serum must be stored in the refrigerator after opening and used up in 2 months time.
Going by the product descriptions, I'd say that the most suitable variant for me would be The Vitamin C 23 and/or The Hyaluronic Acid 3. I'll be trying these 2 serums and updating this post on the effects.
Do take advantage of the COSRX Serum Trio launch on Shopee and grab a bottle for just ₱660.
Like this post? Subscribe to this blog by clicking HERE.
Let's stay connected: