Last Friday, I met up with my blogging buddies for a leisurely lunch at The Clubhouse in Robinsons Magnolia, a fairly new restaurant.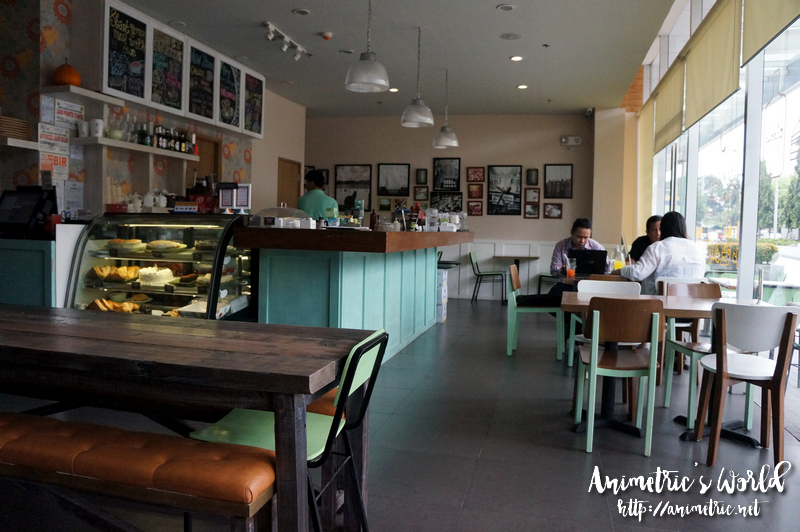 We agreed to eat somewhere we all had not tried yet so we ended up here. I liked the cozy, rustic, and predominantly wooden interiors. You can enter The Clubhouse from either inside the mall or from Doña Hemady St.
We ordered a carafe of Dalandan Juice (P150). It's good for maybe 3-4 people. It's nice and refreshing, not overly sweet… that's saying a lot because I'm not fond of Dalandan Juice. Cold house water is served in vintage brown bottles left on your table.
I decided to order Tuyo Rice Bowl (P185). In case there are foreigners reading, Tuyo is salted fish. It's basically fancy fried rice (fancy because it has capers, olives, mushrooms, and spicy tuyo flakes) topped with an egg fried sunny side up and a couple of spicy tuyo slivers. It's served with tomato salsa on the side too.
Delicious, except that I wish there was more tuyo!
I wanted to sample some appetizers and side dishes but everyone was dead set on making room for dessert. We ordered Super Moist Carrot Cake (P100). It was heavenly. Cream cheese frosting tops this dense, moist, and chewy cake made of carrots, pineapples, and chopped nuts. It's soooo good. Perfect with coffee, except that I didn't have coffee, lol.
We were told that the Strawberry Shortcake is a bestseller so we ordered a slice. I didn't think it was anything special. It's plain chiffon cake (on the dry side even) with strawberry jam and whipped cream. It's so forgettable I don't even remember how much it cost. I don't recommend it. Go with Banana Cream Pie instead since it's only P60 and it's touted as the other bestselling cake.
Had a lovely time catching up with Mymomfriday, Skysenshi, and Mrs. Martinez! It's been a year since our last get-together. I think we should meet up more often.
The Clubhouse
Upper Ground Level, Robinsons Magnolia,
Doña Hemady cor. Aurora Blvd.,
New Manila, Quezon City
442-5571
Like this post? Subscribe to this blog by clicking HERE.
Let's stay connected: