Don't I just love buffets? Lol. Last time, I posted about how we were able to get 50% off the Marriott dinner buffet. The catch was, it had to be somebody's birthday and that somebody had to have a BDO credit card. The good news is, for The Cafe Hyatt City of Dreams, it doesn't have to be somebody's birthday. But you still need a BDO credit card.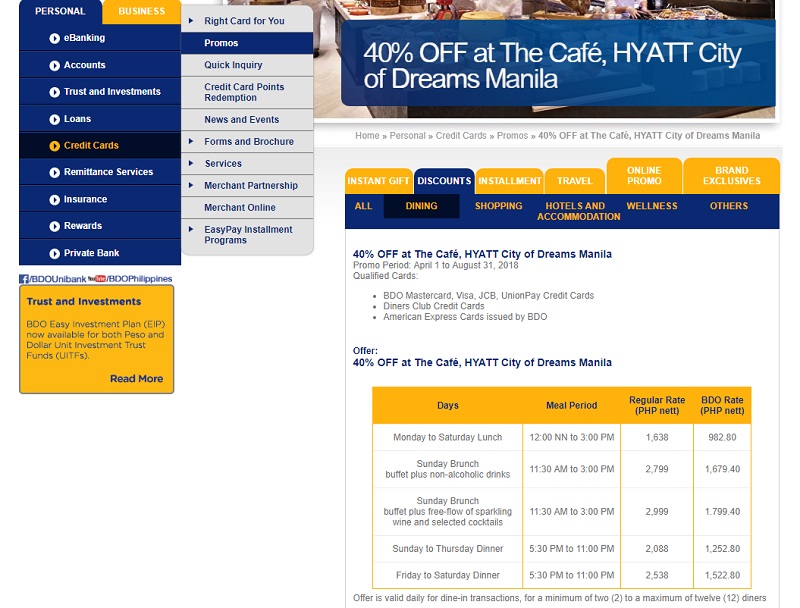 With a BDO credit card, the lowest rate you can get for this buffet is P982.80 — Monday to Saturday lunch. The rate goes over P1k per person on all other days and times. This promo runs until August 31, 2018.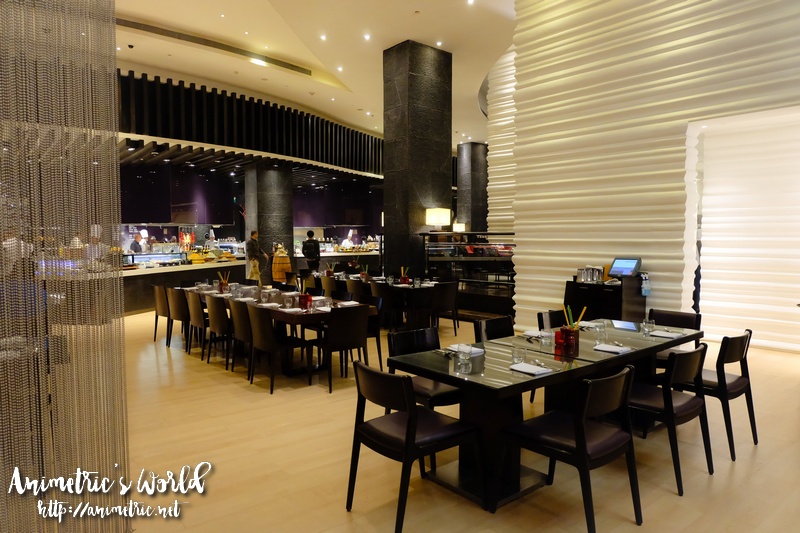 The last time I had a buffet meal at The Cafe Hyatt City of Dreams was back in 2015. I have good memories of that dinner. The selection and the food quality were great. The price per head was reasonable too.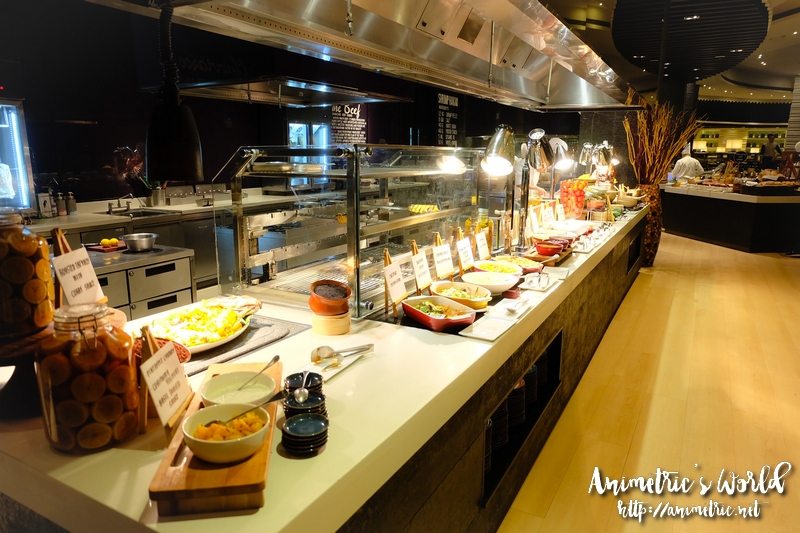 We had availed of the dinner buffet last Sunday at The Cafe Hyatt City of Dreams. The buffet opens at 5:30pm, which I think is ideal. We didn't really want to stay out too late since it was Monday the next day.
Before actually getting food, I went around and took pics. I was immediately impressed because there was this gigantic hunk of Snake River Farms Steamship US Wagyu Beef. The last time I was here, all they had was regular Roast Beef at the Carving Station.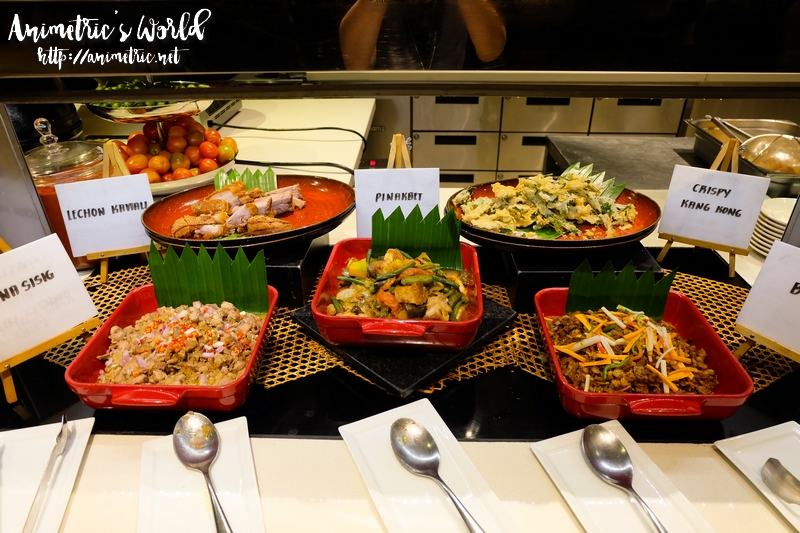 I was surprised to find a section dedicated to Filipino food. There was Tuna Sisig, Lechon Kawali, Pinakbet, Crispy Kangkong, and Bopis.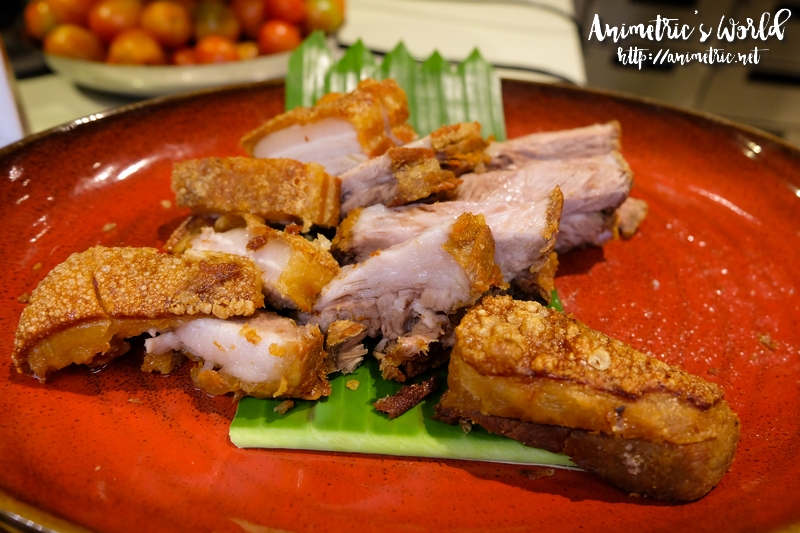 The Lechon Kawali was meaty and had lots of crunchy skin.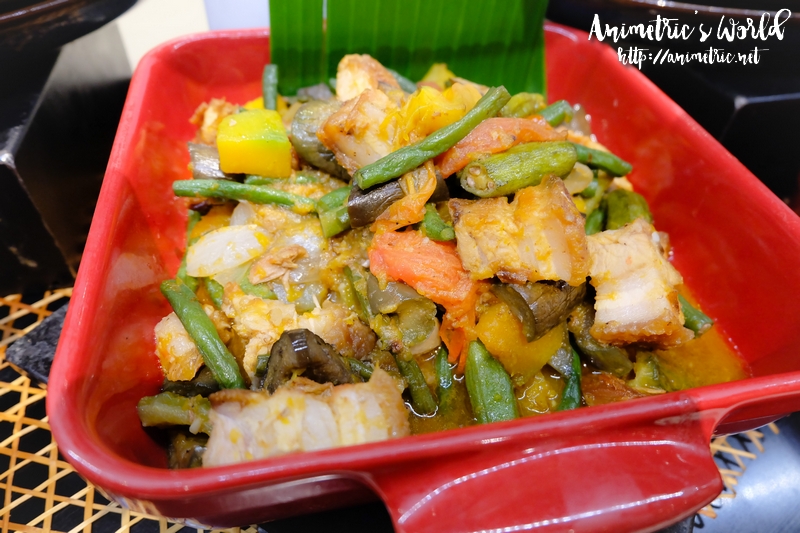 Here's a closer look at the Pinakbet.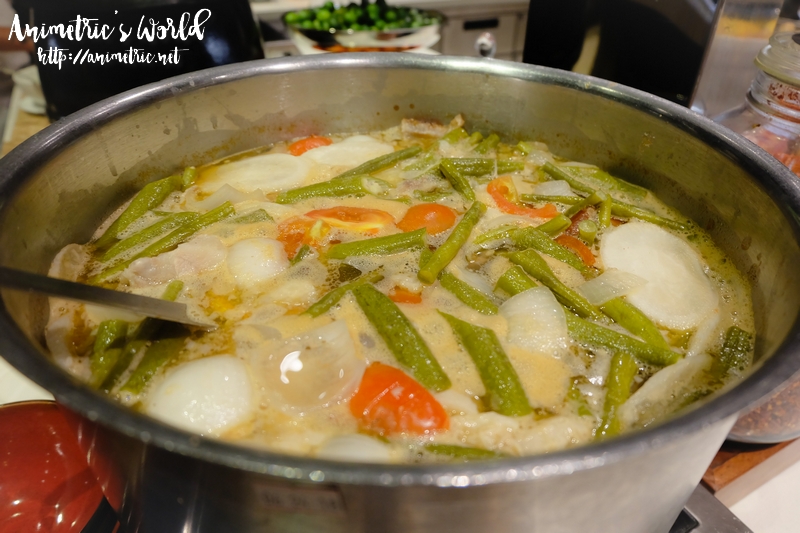 My fave Filipino dish was the piping hot and comforting Sinigang na Lechon. It was a rainy evening so this was perfect. I found it to be just the right level of sour. If Sinigang isn't your thing, there are other soups like Miso Soup, Beef Consomme, etc.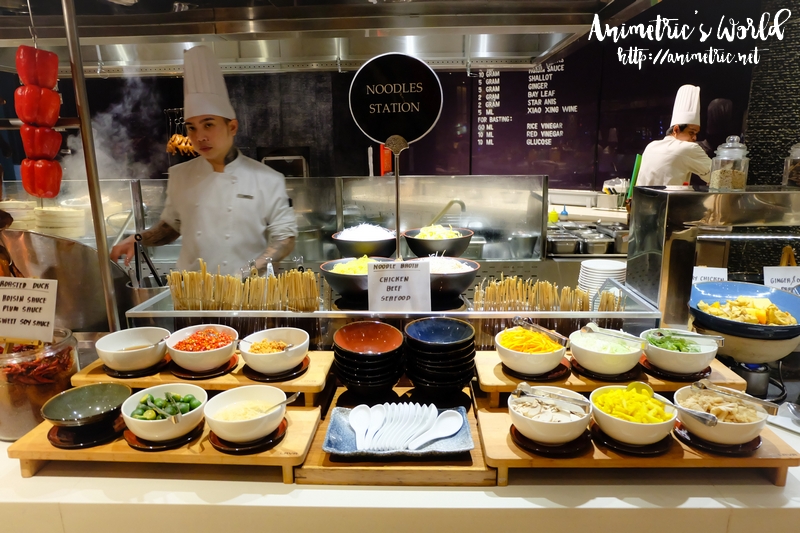 You can also have a custom made bowl of hot noodle soup at the Noodle Station.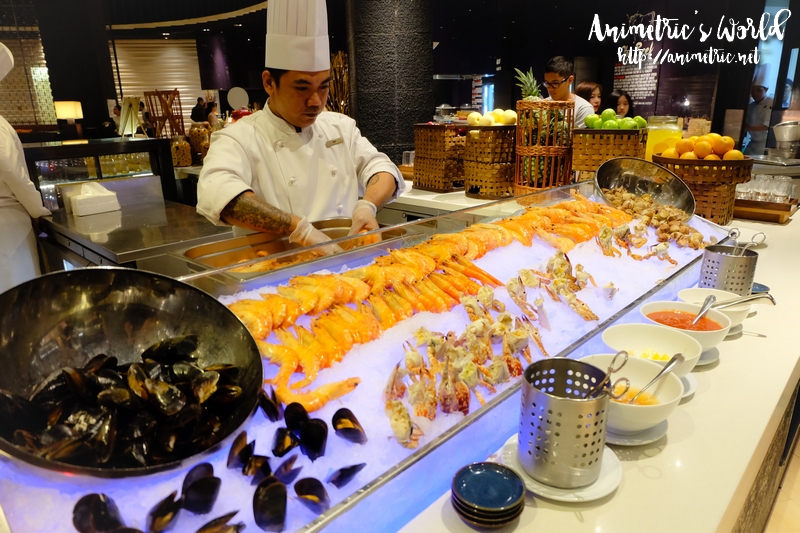 Fresh seafood like mussles, prawns, and crabs abound at the seafood section. You can have them cooked the way you want.
There's also a Chinese section complete with roasts and dimsum.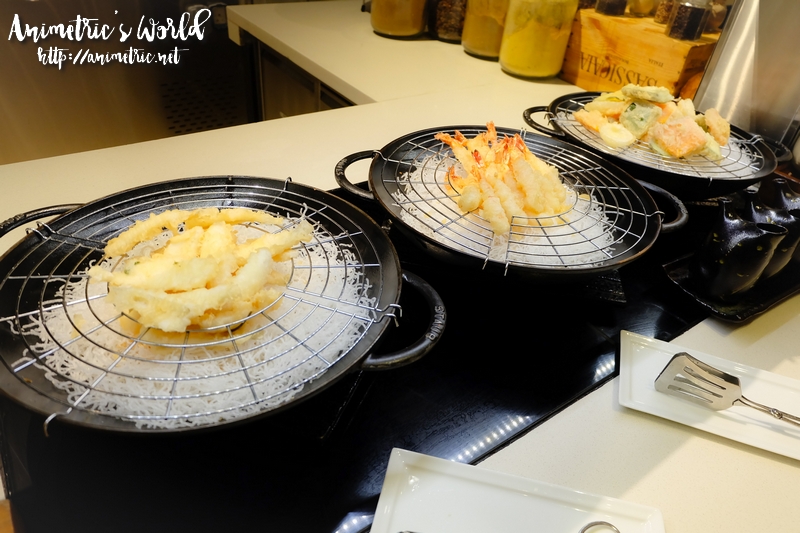 Japanese food consists of Sushi, Sashimi, and Tempura. Of course there's also a Salad Station, cold cuts and cheese, breads… even pizza!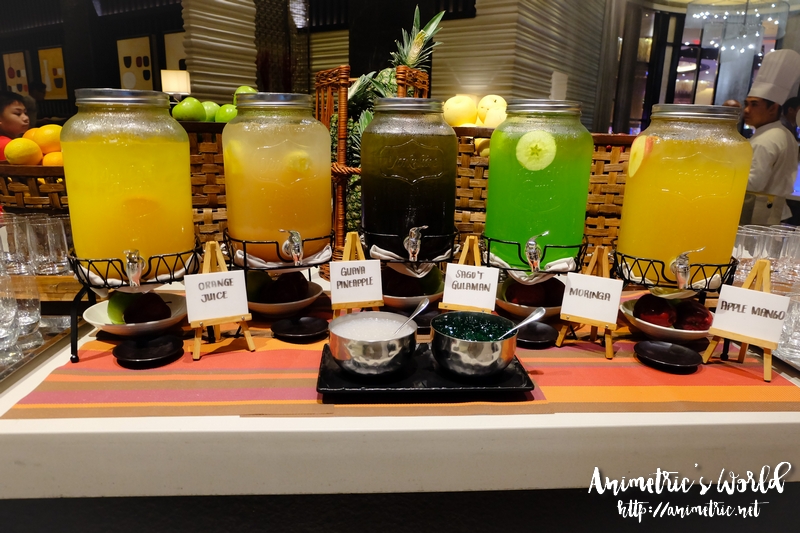 I love how drinks are included in the buffet at no extra charge. Their Orange Juice is actually fresh!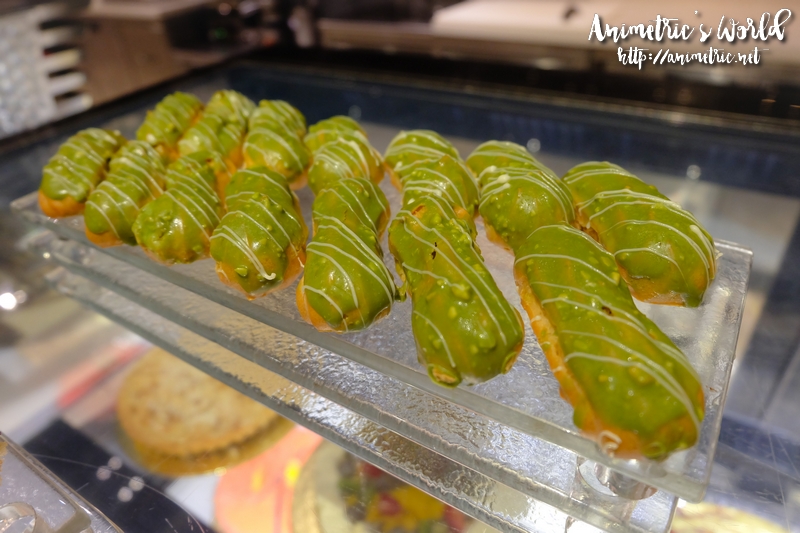 For the Dessert Station, you can have a custom made crepe, DIY halo-halo, a multitude of cakes, and soft-serve ice cream with a variety of toppings.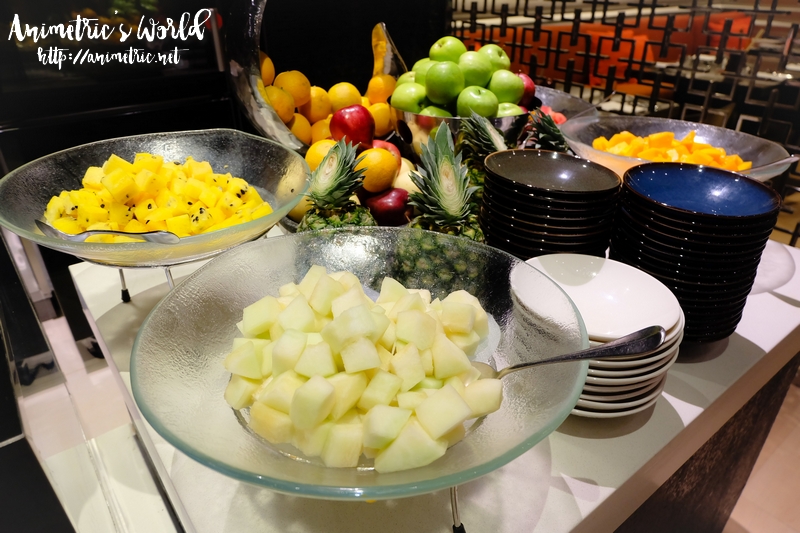 If you're the health-conscious type, they have fresh fruits in season as well.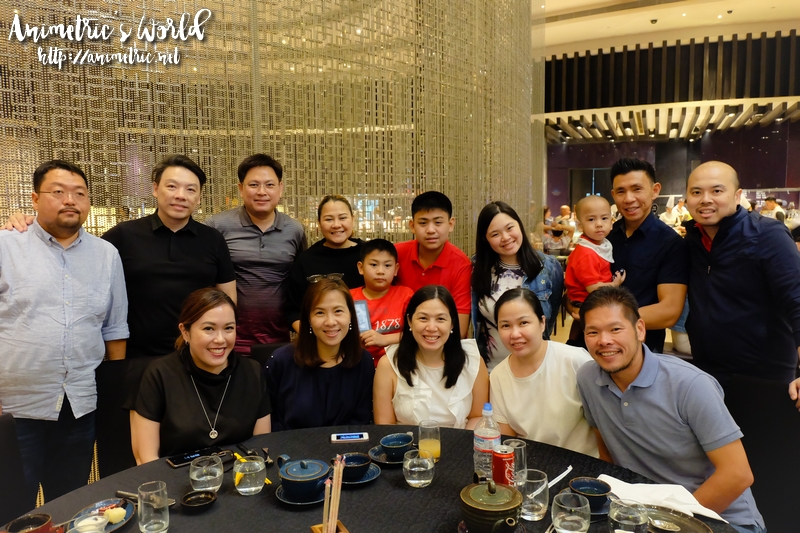 Since we had dinner on a Sunday, the promotional rate was P1,252 nett per head. It's worth it because there's a diverse selection of good food. Not only that, a 10 oz cut of Snake River Farms Wagyu Beef would normally cost a few thousand pesos. This buffet will let you have unlimited amounts of it! The only thing I don't like about this place is since it's located beside the casino, your clothes will have the slight smell of cigarette smoke afterwards. Nobody smokes in the buffet area but the smoke from the casino sticks to you anyway.
The Cafe Hyatt City of Dreams
City of Dreams Manila
Asean Ave. cor. Roxas Blvd.,
Entertainment City, Paranaque City
691-1234
Like this post? Subscribe to this blog by clicking HERE.
Let's stay connected: