This is the second to the last BB cream review I'm doing for 2011. After one more brand the next ones will be posted in 2012.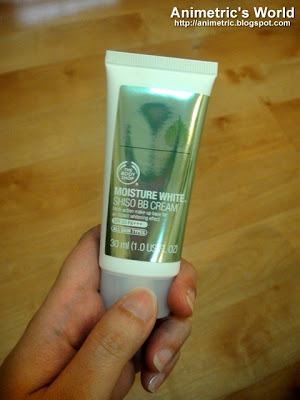 Anyhow, I borrowed my sister's tube of The Body Shop Moisture White Shiso BB Cream for review about a week ago. I have too many BB creams littering the top of my dresser as is so I decided to get a demo unit (hehe!) for this review. I'm on a neverending quest for the best BB cream since I find foundation too heavy for daily use. There's also the fact that I want to reap the many beauty benefits of BB cream.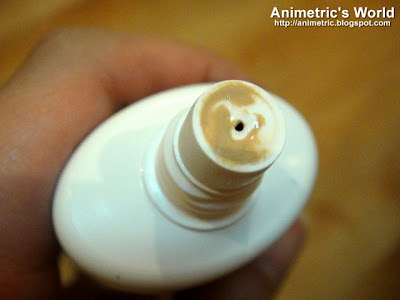 The Body Shop Moisture White Shiso BB Cream struck me as sort of dark when I took of the tube's cap. But there's only one shade available and I could've sworn the tester I tried at the store looked light on my skin.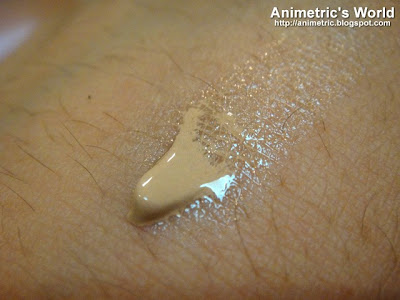 Placing a bit of BB cream against the back of my palm revealed that the shade is actually close to my natural skin color.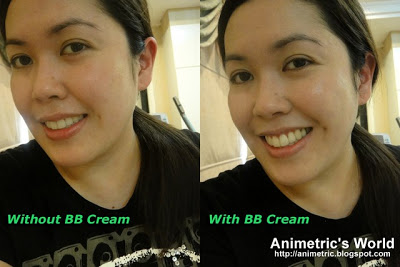 Like most BB creams, The Body Shop Moisture White Shiso BB Cream turns out light when applied on the face. It delivers on its promise of instant whitening and brightening but if your skin is medium to dark toned you run the risk of looking like a floating head.
A make-up artist from The Body Shop suggests that you top off the BB cream with darker-toned mineral powder foundation (also from TBS) to achieve a more natural look. I did not use anything except BB cream in the photo above. My skin tone is already on the light side but I still found application to be a rather tricky process, meaning I need to blend very well so I don't need to do any offsetting with foundation or powder. The immediate effect upon application is in between matte and dewy. It dries quickly and it has enough coverage to even out your skin. SPF 25 PA+++ ensures that your face gets sufficient protection from the sun.
The Body Shop Moisture White Shiso BB Cream's main ingredients are shiso (also known as perilla), vitamin C, and organic aloe vera. Shiso reduces the body's melanin-making signals (more melanin = darker skin), vitamin C suppresses melanin, while aloe vera soothes the skin. A 30ml tube costs P1,195. It's one of the pricier BB creams around given the proportion of the size to the price.
The Body Shop Moisture White Shiso BB Cream is available at all The Body Shop branches nationwide.
Like this post? Subscribe to this blog by clicking HERE.Become a Facebook Fan for updates from Animetric's World.