I'm currently in a liquid matte lipstick phase and so I'm trying out everything I can get my hands on. For this post, I will be reviewing The Body Shop Matte Lip Liquid in Tokyo Lotus (P495). I got this solely because of the tube color without swatching or testing. Well I don't really use lipstick testers on my lips because I find it scary. Who knows how many people have used them right lol?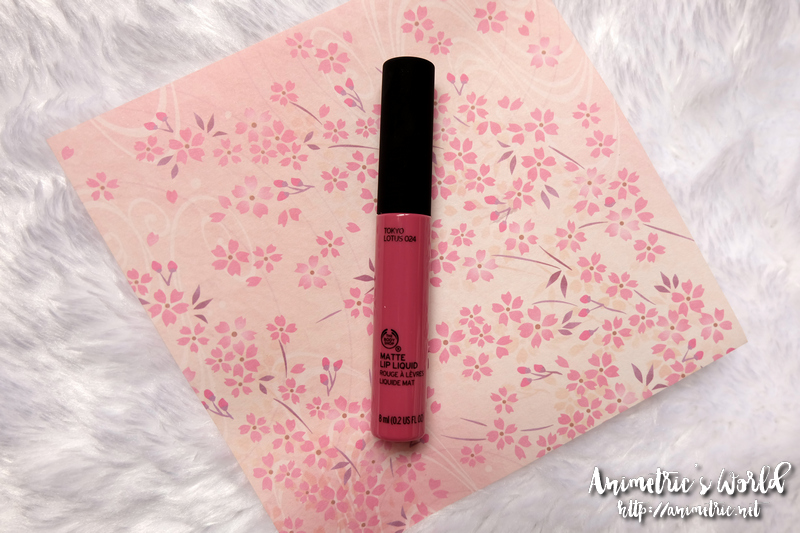 I was attracted to this particular lipstick because of the price. My favorites (Too Faced and Kylie) both cost over P1k so P495 for this one is pretty cheap.
Like all my liquid matte lipsticks, this one comes with a sponge tip applicator. The color looks mighty promising given my penchant for rose, pink, and mauve shades.
Surprise, it's a very bright pink… my first thought was NEON??? It's totally different from the tube color. I normally would not get this shade. It doesn't even match the sample color block on their website.
Yep, neon pink levels lol. But since I got it already, I may as well use it. I noticed it's pigmented but not as opaque as the liquid matte lipsticks I'm used to. It's also not because of the price because Cathy Doll and Colourpop are cheaper than this but yield a more solid color. The good thing about this lipstick is, it's NOT drying. It's probably the only liquid matte lipstick I've tried that is not drying (so far!).
So this is how The Body Shop Matte Lip Liquid in Tokyo Lotus looks under artificial light and under natural light.
This is how it looks 7-8 hours later with no retouch. I had salad and soup for lunch and the color is still more or less there.
What I like about The Body Shop Matte Lip Liquid:
It's very easy to apply and it's actually quite moisturizing. Very unlike all the other liquid matte lipsticks I've used. It's not drying at all.
There are a lot of shades available. I think I will make the effort to swatch next time I'm in the store lol.
This doesn't emphasize your lips' lines and creases as it dries… others do.
It can last through the day.
It's easier to remove compared to the others.
Pretty cheap at P495.
Downside? As I mentioned earlier, the color is not as opaque as the other ones I've tried. All the positive points outweigh this minor detail though.
The Body Shop Matte Lip Liquid is available for P495 at The Body Shop stores nationwide. It's also being sold online at Lazada.
Like this post? Subscribe to this blog by clicking HERE.
Let's stay connected: