RACKS has been around for as long as I can remember. I distinctly recall eating there when I was still in my teens (and that was a looooong time ago hahaha!). Prior to RACKS opening their flagship store along Timog, the branch closest to us was the one in Greenhills. Timog is so much better for us!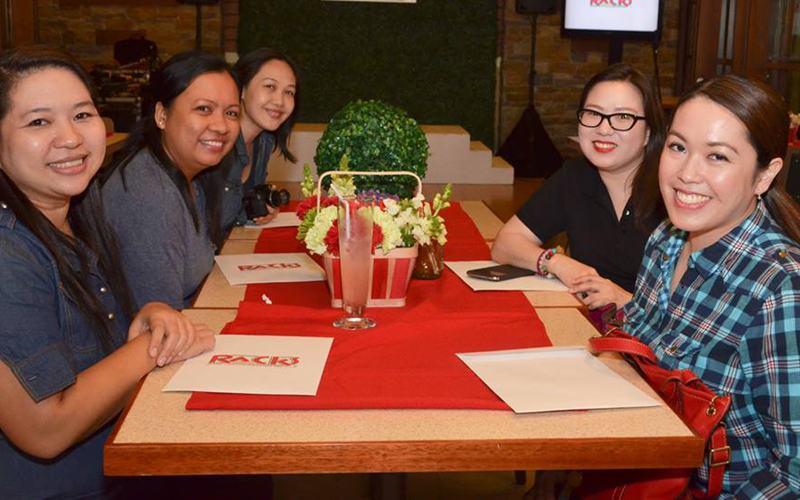 I attended the launch event with blogger friends.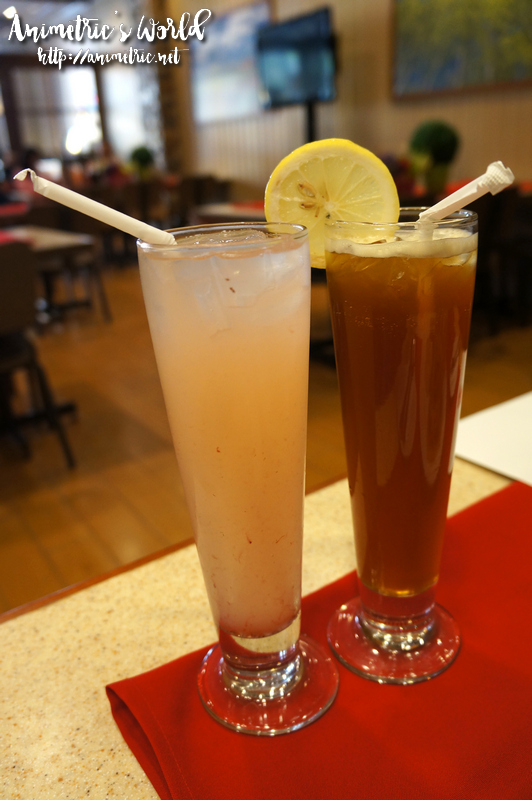 After taking our seats, we ordered drinks. I had Pink Lemonade (P90) while Mrs. Martinez had Brewed Iced Tea (P85).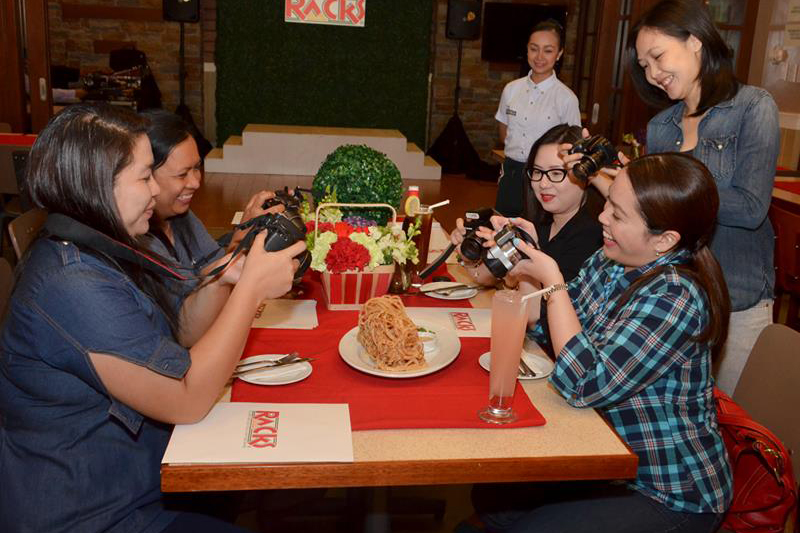 I love this photo. This shot pretty much shows you what we do when we eat at restaurants, haha. I try my best to get the picture-taking over with as quickly as possible so that the food would still be hot.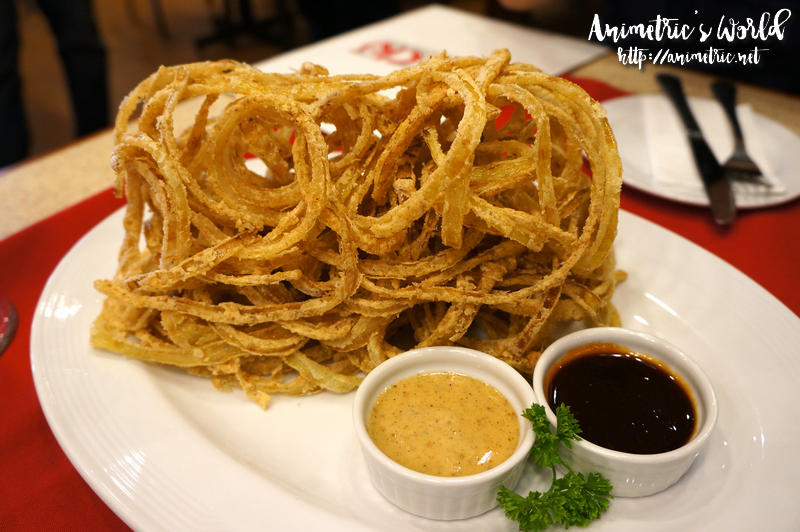 As you've already seen from the previous photo, the Onion Brick (P210) was the first dish out. We just took our kids to RACKS last December and I had no idea they had something like this. It's a veritable wall of tasty and crispy onion rings served with RACKS BBQ sauce and honey mustard. Yummy and I'm sure kids will like it. 😀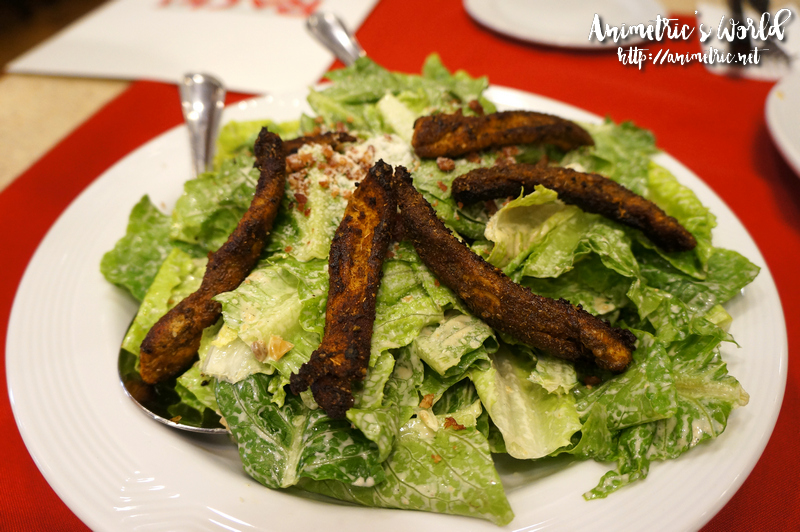 Think of this Salad with Blackened Chicken Strips (P370) as Caesar Salad topped with spiced toasty chicken breast strips. Nice but the chicken was a bit over-blackened so they were bordering on bitter but not overly so. The veggies were fresh and crisp though and tossed with just the right amount of dressing then topped with bacon bits and parmesan cheese.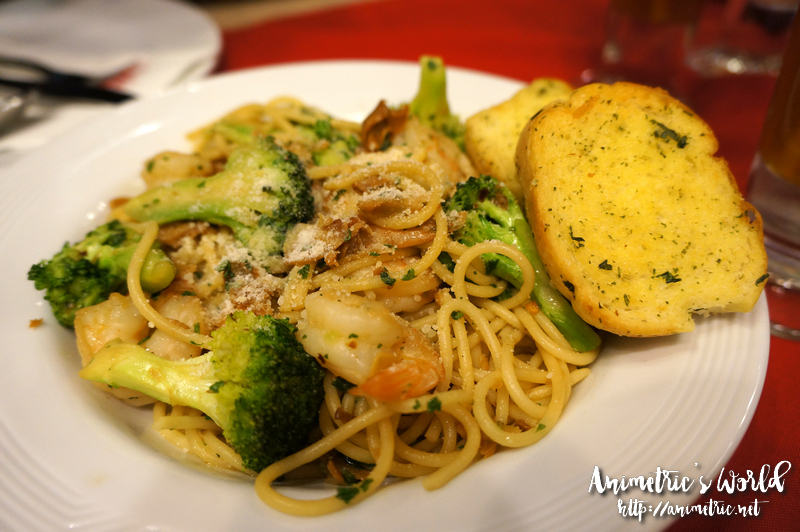 Next up was pasta! We got to try RACKS' Garlic Scampi Pasta (P295). Cooked in slightly spicy garlic olive oil with broccoli and big juicy shrimp and served with garlic bread, wow! I really liked it. I've tried RACKS' Carbonara and Bolognese and I can say that this is the best pasta dish among the three.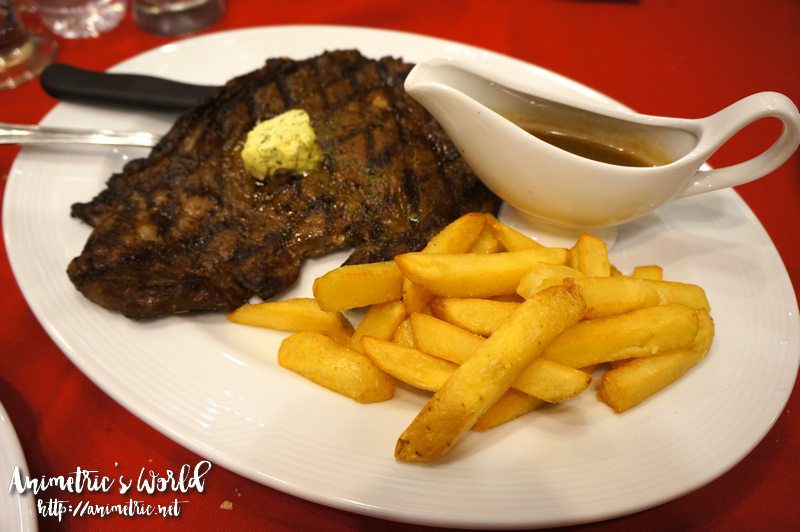 Angus Au Jus (P745) is flame-grilled Angus rib-eye steak topped with a pat of herb butter and served with red wine au jus. If you order this, you can have your choice of 2 regular side dishes.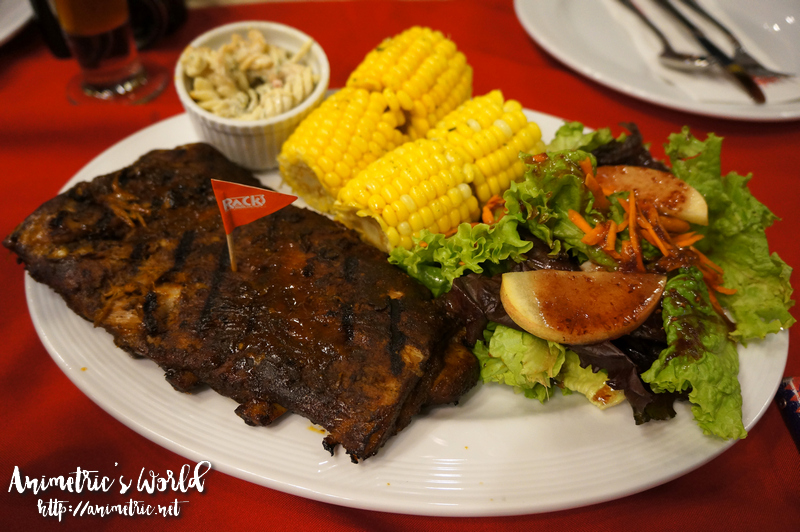 Last but not least (for me at least because I had to leave without getting to dessert), was RACKS Classic Pork Ribs Full Rack (P895), the dish that RACKS is most known for. Wow, it was fall-off-the-bone tender and just bursting with flavor. I love the RACKS Barbecue Sauce they baste it with. This is definitely my favorite!
I had to rush off to pick up my kids from school so I missed dessert. Since this new branch is quite close to where we live, we'll surely be back soon and I will order dessert. Thank you RACKS for an enjoyable afternoon! 😀
RACKS
70 Timog Ave.,
Quezon City
https://www.facebook.com/RacksPHL
Like this post? Subscribe to this blog by clicking HERE.
Let's stay connected: