It was quite a shock to me when I found out that this blog of mine was named as one of the finalists in the 2009 Philippine Blog Awards' Family and Living category. I just started blogging for real here on blogspot last February 2009. I used to post everything on Multiply. I didn't even know there was an official award-giving body for blogs. Although I'm a permanent fixture on the computer and the internet, I'm relatively new at blogging.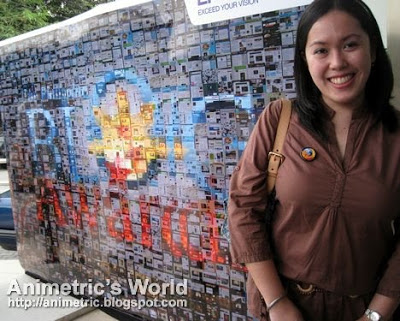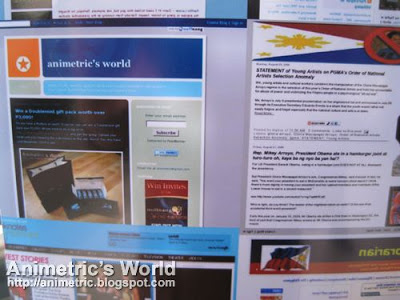 Since I was a finalist, a screencap of my blog became part of the 2009 Philippine Blog Awards' photomosaic.
Truth be told, I really wasn't expecting to win. For starters I'm not exactly socially relevant. I don't make dramatic statements that make people sit up and take notice. I just write about whatever I want and post stuff like contests and freebies I know my readers would be interested in. Nothing deep and profound there… so yes, I was really astonished to say the least when I saw my blog listed as one of the finalists.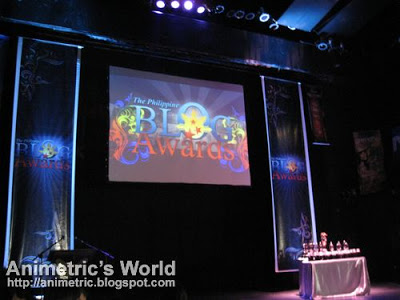 The awards night was held at the PETA Theater in Quezon City. It was every bit like the awards shows I'd see on TV. It was hosted by RJ Ledesma, but since I was seated quite far from the stage I couldn't really take any good photos of the people on it. I had a great time catching up and chatting with blogger friends from all over. 🙂
Anyways I'd like to congratulate all the winners of PBA 2009. I'm not one of them but becoming a finalist and getting to be part of this prestigious event is good enough for me… for this year at least. Hehehe. Now that I know there is something like this I'll try my very best to be better and actually be deserving of an award next year! :p
Log on to the official website to view the complete list of finalists and winners by clicking HERE.
Like this post? Subscribe to this blog by clicking HERE.