Went to check out Focus_ Rockwell some weeks back. It's located at the Power Plant Mall. Focus_ houses several premium brands — KitchenAid, Tempur, Instant Pot, Sealy, Levoit, just to name a few. I was there for Tempur. Hubby and I have been using Tempur pillows for the past decade. If I remember correctly they are about 15 years old. We wanted to upgrade and the best place to go is Focus_ since they have an experiential area for Tempur. You can lie down, jump on the mattress, hug the pillows, and so forth.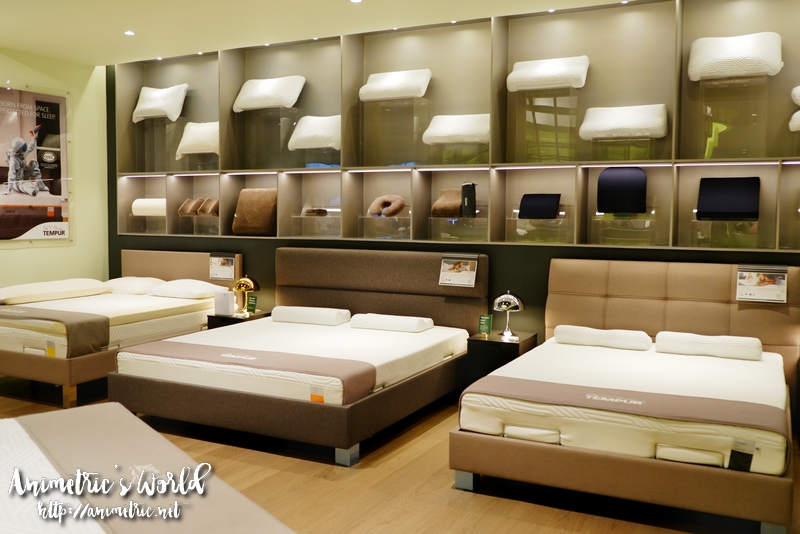 I love how everything Tempur can be found in Focus_.
It was very easy to check the products and the sales associates are all very helpful and knowledgeable.
This is where you can do the Tempur Challenge and win a prize. You jump on the mattress for this just so you can see for yourself how the filled champagne glasses do not topple over no matter how you move.
I asked them for the biggest Tempur pillow. It turned out to be the queen sized Tempur SmartCool Symphony Pillow which costs ₱12,000 a piece. It boasts of a new cover which is 75% cooler than the standard cover, keeping you cool throughout the night. I've always been hot-blooded — as in I feel hot easily and I am most comfortable in temperatures 18°C and below. I don't even wear thermal stuff in winter settings so this is definitely the pillow for me.
Another brand that caught my attention is Brumate. It's a brand of triple insulated tumblers and bottles with leakproof locking lids.
I'm not a wine drinker but I found this Winesulator (₱2,299) interesting. You can use this to transport wine while maintaining the perfect temperature for over 24 hours. You can also use it to store unfinished wine.
This is the Hopsulator Trio (₱1,999). It's also known as a can cooler. There's a cooling adapter inside which you can freeze so the tumbler can keep your canned drink super cold for hours. Since this is triple insulated, outer layer doesn't "perspire" so your hands won't get wet.
Anyhow, I got the queen sized Tempur SmartCool Symphony Pillow to replace my over a decade old pillow. That old pillow cost ₱5,000. I remember being taken aback by the price. But wow, it's still very much alive and kicking after 15 years so it was well worth it.
This is how big the pillow is. I asked for their biggest one after all. It's very cool to the touch. The cover is removable and washable so you can keep it clean easily.
It literally is a very cool pillow, much cooler than any other pillow I've used before. It's super perfect for me because as I've mentioned earlier, I get hot easily. When I lay my head on it I feel like I'm strangely being lulled to sleep lol. Looking forward to another decade with this pillow. I've been waking up with sore shoulders lately but this pillow seems to have solved the problem.
Check out my 1-minute video tour of the Focus_ Rockwell store HERE. You can also shop online at https://shop.ph.tempur.com/. We will be giving away a ₱15,000 shopping spree on The Budol Group so stay tuned.
Like this post? Subscribe to this blog by clicking HERE.
Let's stay connected: