We had lunch at The Corner Market Food Hall last Sunday. Hubby and son tried the Chinese food stall. My daughter wanted Korean so we ended up getting substandard Bibimbap meals from Kaya's stall. Undaunted, we decided to get dessert from Sundays, which is Merry Moo Ice Cream's stall. We've always liked Merry Moo Artisan Ice Cream. All the flavors are incredible and they're all rich and creamy. I first encountered them at Rockwell's Ultimate Taste Test several years ago.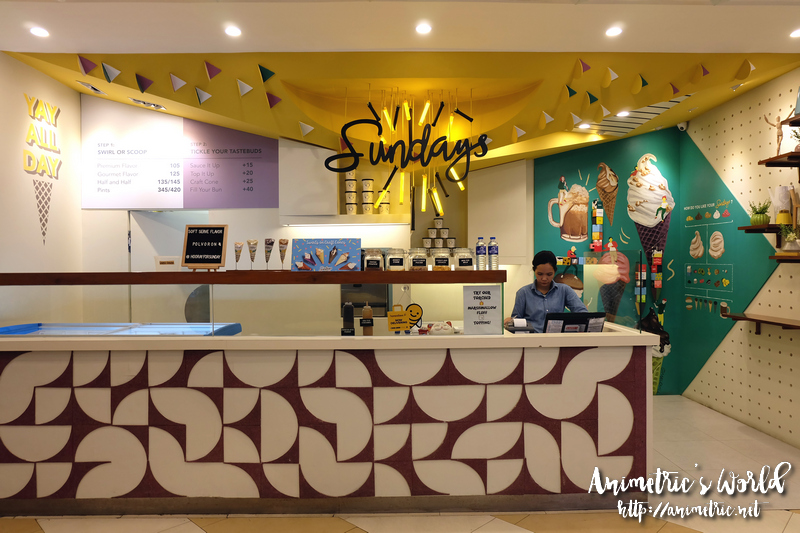 It was actually a Sunday and we were having ice cream at Sundays.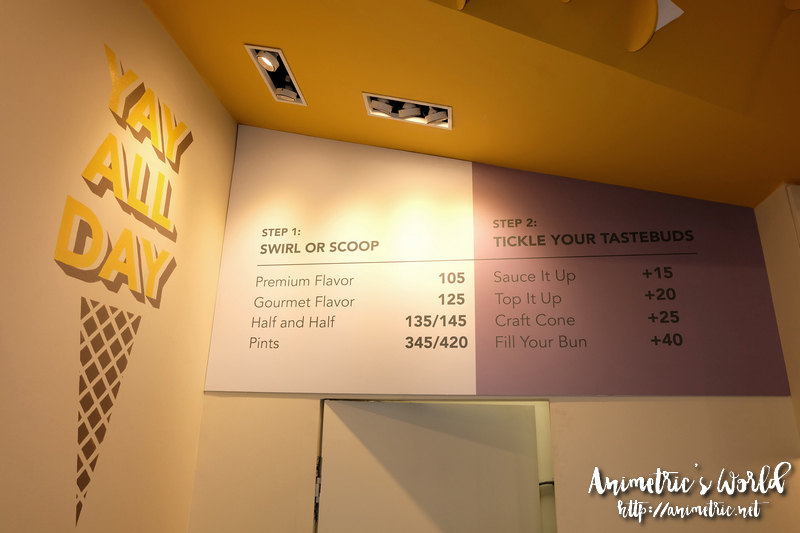 I took a photo of the menu. Their ice cream costs P100+ per serving. I asked what Fill Your Bun mean and I was told the option was not yet available.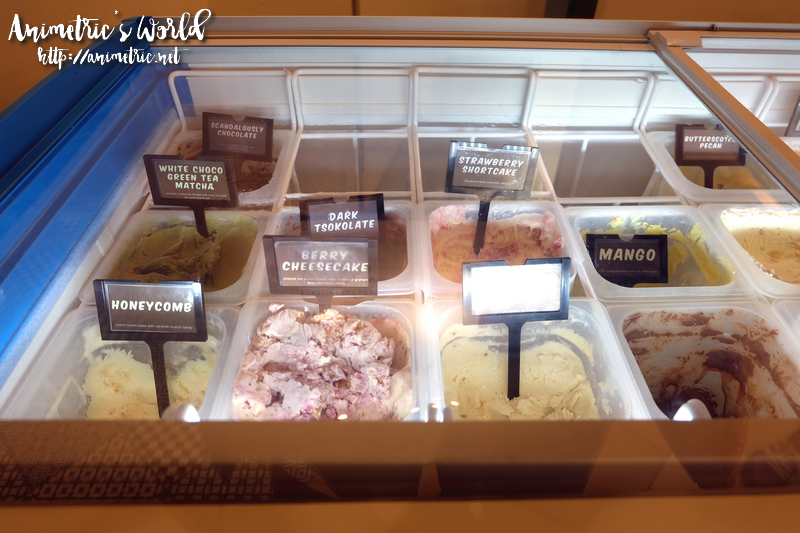 Their flavors are so interesting it's hard to choose just one. Good thing they allow you to taste if you can't make up your mind. I always have Earl Grey Tea flavor so I asked to taste Polvoron. OMG their Polvoron ice cream really does taste like Polvoron but I got worried it might be too sweet in the long run. I also tried Candied Bacon but it was not bacon enough for me. I decided to just get Avocado. Meanwhile, my daughter opted for Scandalously Chocolate.
We asked the lady to "Top It Up" with Torched Marshmallow Fluff for an additional P20 per serving. She put marshmallow creme on top of our ice cream.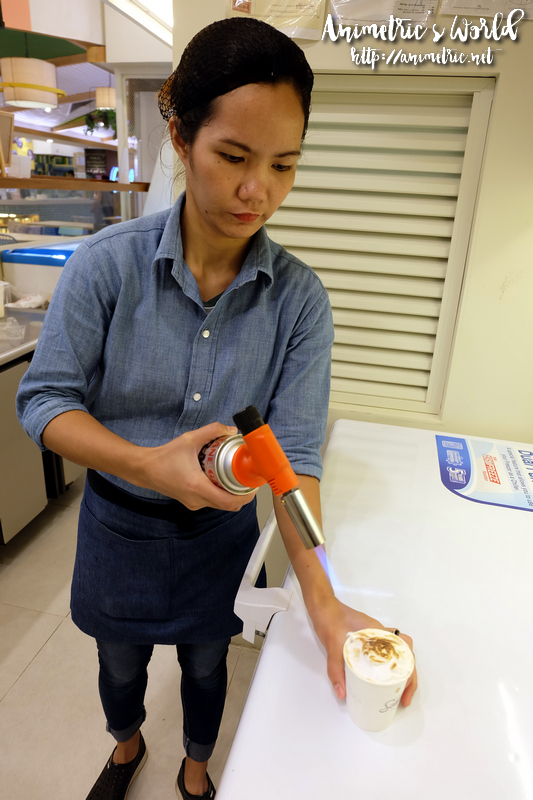 Then she proceeded to use a blowtorch to toast the marshmallow creme.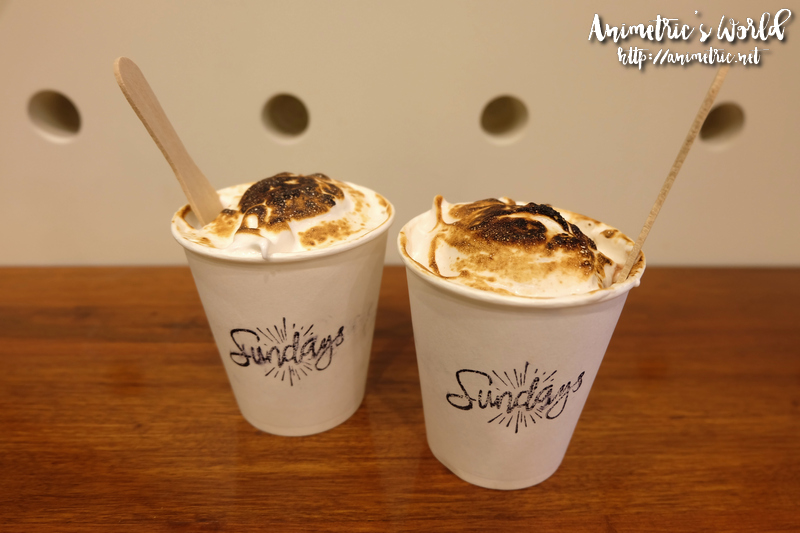 We each had a cup of ice cream topped with torched marshmallow fluff.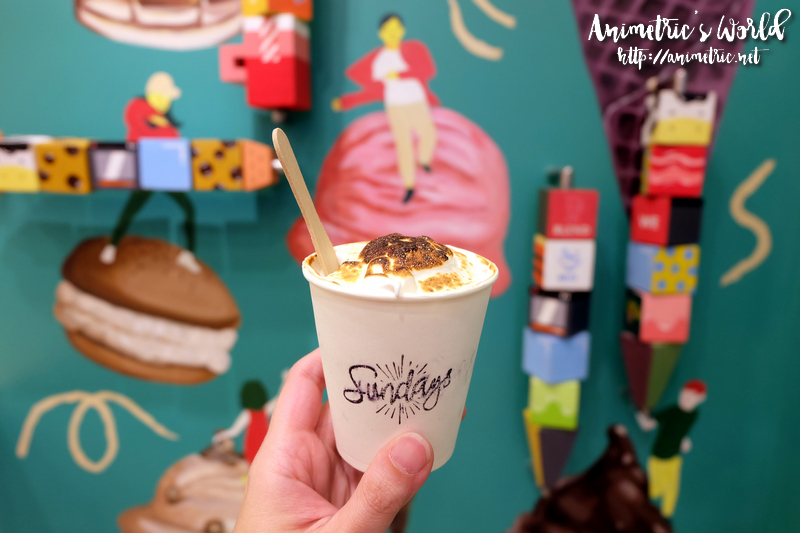 The combination was just awesome. The marshmallow creme was perfectly toasted and wow, the Avocado ice cream tasted just like fresh avocadoes with condensed milk. It was soooo good. The lady manning the stall did tell me it was their bestselling flavor.
We'll definitely be back to try the other ice cream flavors! Heck I'm not even an ice cream person but this is mindblowingly good.
Sundays @ The Corner Market Food Hall
Level 2, The Podium
12 ADB Ave., Ortigas Center, Mandaluyong City
Like this post? Subscribe to this blog by clicking HERE.
Let's stay connected: