Even if we have a washing machine at home, we still need professional laundry service. This is because we use huge California King-sized comforters in our bedroom. These can't really fit in our machine — they need to be washed in an industrial-sized one. What we do is accumulate at least 3 comforters for washing before actually taking them to be laundered.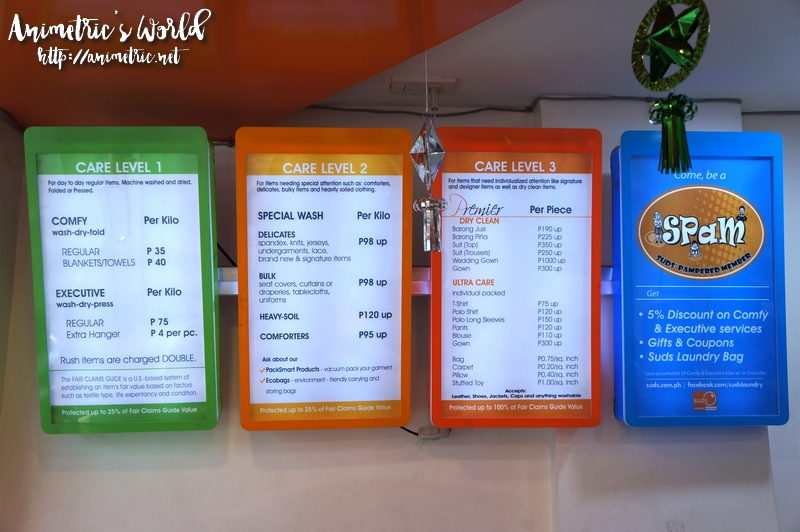 When it comes to laundry places, my foremost concern is location. It has to be close to either where we live or work. I don't want to drive far just to have my comforters laundered especially considering the traffic. That said, early this month we decided to try Suds Laundry and Dry Cleaning located in Kamuning, Quezon City. I packed up 3 humongous comforters and took them there. Suds has 3 care levels (see above service menu) and our comforters fell under Care Level 2, also known as Special Wash. Comforters in particular cost P95 per kg to wash.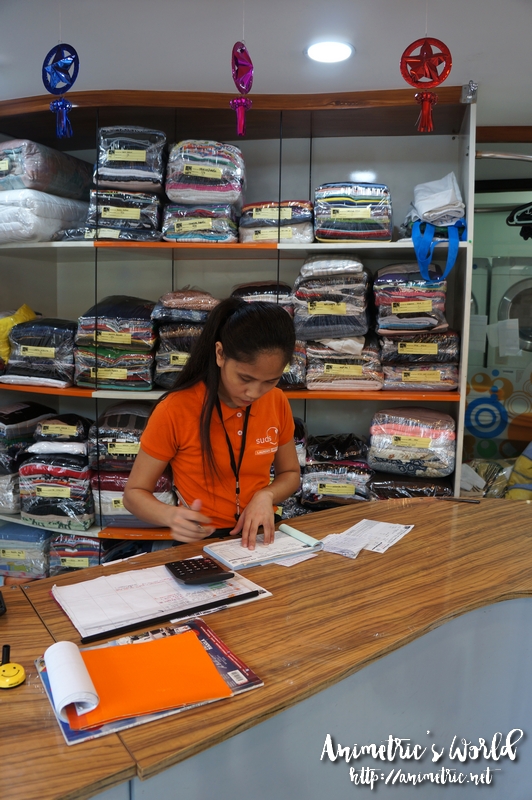 I handed our comforters to this lady behind the counter.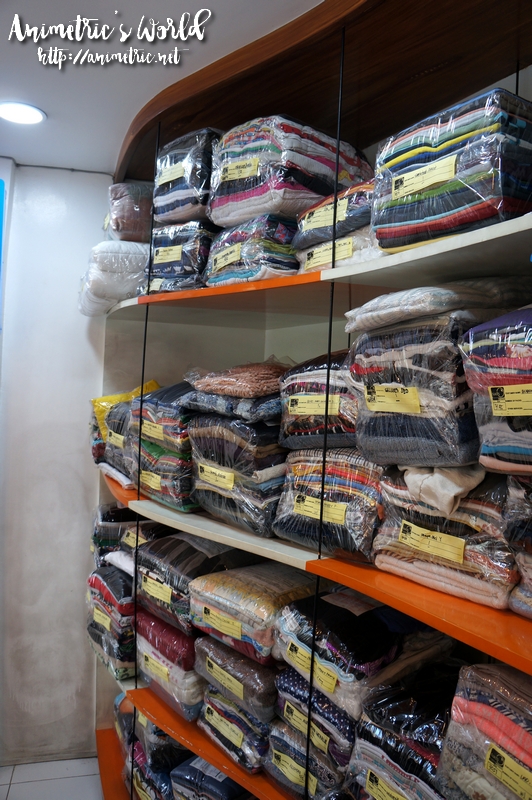 There were a lot of neatly stacked and wrapped articles of clothing on the shelves behind her.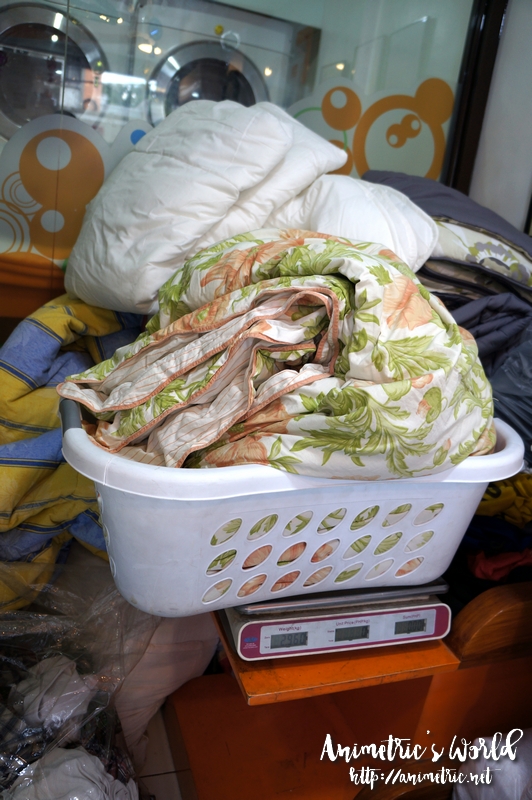 Our comforters were weighed and she computed our total bill. It came out to P995 for 3 California King-sized comforters. The lady asked me if I wanted to pick them up or if I wanted to have them delivered. Delivery is free so of course I opted for delivery. The catch is, you get them 3 days after you leave them which was fine with me. She also told me that next time, I can call them for free pick-up, meaning I don't have to lug around all our comforters in the car and drive there. It's so convenient I love it!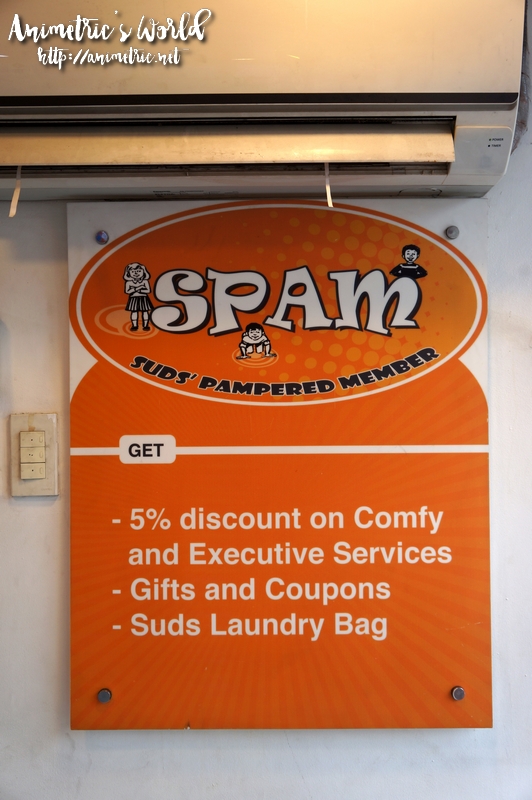 If you accumulate P2,000 worth of laundry receipts, you can become a SPAM (Suds Pampered Member). This entitles you to 5% discount on Comfy and Executive Services, gifts and coupons, and a Suds laundry bag.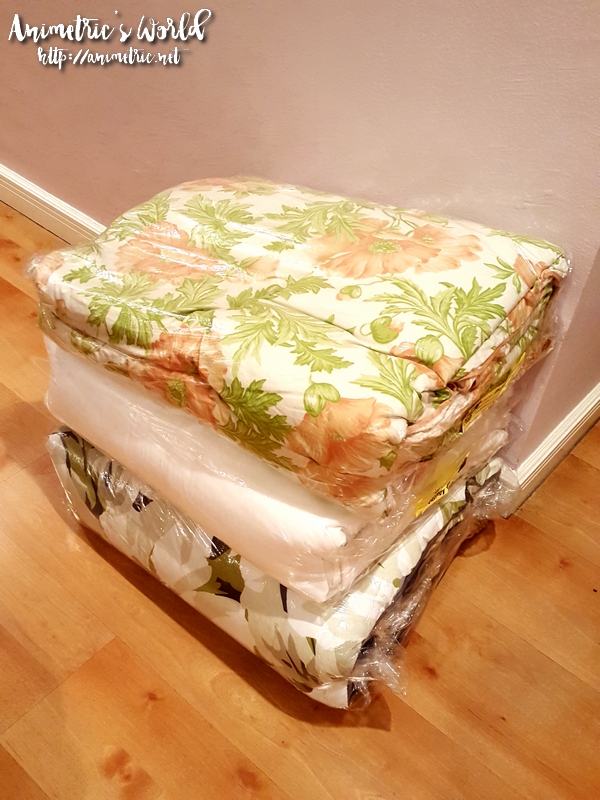 Sure enough, after 3 days, our comforters were delivered all neatly folded and wrapped! They smell so nice, fresh, and clean too. I love that I no longer have to go out of my way just to have our comforters laundered! It's so convenient! Next time I'll call them for pick-up.
For a complete list of Suds Laundry and Dry Cleaning outlets and services, log on to http://www.suds.com.ph.
Like this post? Subscribe to this blog by clicking HERE.
Let's stay connected: