After spending a few days in Las Vegas last December, my daughter and I both went back home to Los Angeles missing an earring. I lost a small diamond earring which I had bought from Singapore during a business trip back when I was single. Meanwhile my daughter lost a Studex earring which we had gotten from the pediatrician when she had her ears pierced at 6 months old (she's 11 now). I remember it cost P600 back then, inclusive of the ear piercing fee.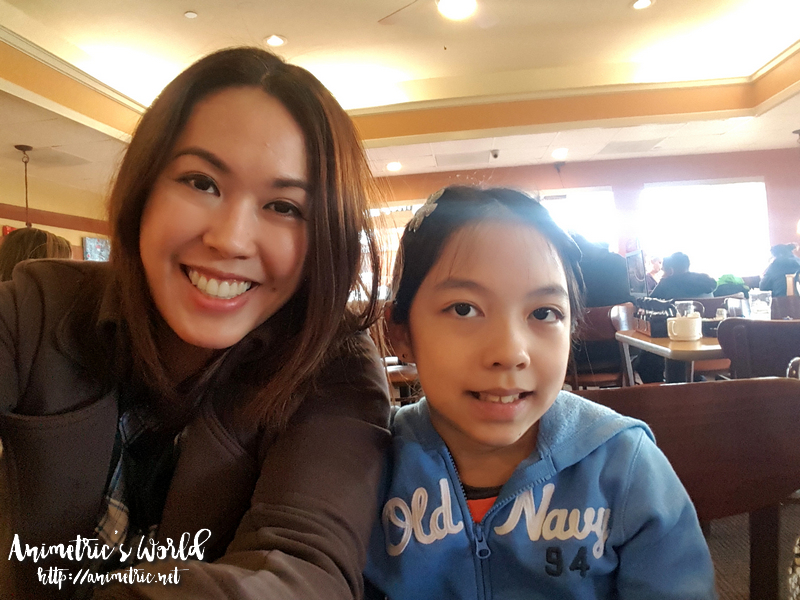 We made a pit stop at an IHOP just before driving into Las Vegas, this is probably our last photo wherein we had both earrings (although mine are covered by my hair lol). I figured we lost our earrings because of all the layering whenever we would get dressed as it was just 1 °C in Las Vegas when we were there.
When we got back to Manila, I thought of getting her another pair of Studex. I mean, she used it from the time she was 6 months all the way to 11 years old and wow, it still looked the same way it did when we first got it. It was still gold, not tarnished or faded. Plus it never caused her any allergic reactions or irritation. Then I found out one of my friends was actually the distributor of Studex here in the Philippines! I decided to just order from her — but then she said she would just give them to me. Lo and behold, 2 dozen Studex earrings arrived at my doorstep a couple of days later.
Each pack contains 12 pairs of stud-type earrings. They're hypoallergenic. These particular ones are made of gold-plated surgical stainless steel.
This was the exact pair my daughter lost in Las Vegas.
Now that there were other designs to choose from, she said she wanted a change so she opted for a star-shaped pair with a cubic zirconia crystal in the middle. The earrings are actually called Starlite.
What I like about Studex earrings:
They're hypoallergenic and don't cause irritations. Our pediatrician was the one who introduced us to this brand when my daughter was 6 months old.
They're sealed and completely sterile upon purchase.
They don't tarnish. You can shower, swim, and do whatever you want while wearing them. The pair my daughter lost was still golden even after 10 years of wear.
They're difficult to remove so chances of losing one are slim to none. I figured hers must have loosened because we had removed them a few times in the past.
They're very affordable. If you go to Broadway Gems, they're sold for P249.75 per pair and that price is inclusive of the ear-piercing service via the Studex system — and I thought P600 10 years ago was cheap lol!
Downside? OMG they are CRAZY HARD to remove. The struggle is real. My daughter and I took a while trying to remove the remaining earring from her earlobe. But hey, if a kid is going to wear them it's probably better that way.
Studex earrings are available from Broadway Gems for P249.75 a pair. There are lots of designs to choose from! They actually have some on their website at http://broadwaygems.com.ph/.
Like this post? Subscribe to this blog by clicking HERE.
Let's stay connected: