One Sunday night, hubby, the kids, and I were looking for a nice peaceful place to have dinner. We drove around the Tomas Morato area trying to find a new restaurant to try. Then we spotted Stockwell Cafe + Lounge. There was available parking out front which was good. I remember my friend Naths (The Hungry Chef) telling me that Stockwell is where he usually goes when he wants to work.
So Stockwell it was for dinner. The place was decorated for Halloween.
The place is unique because it's a cross between a bar and a coffee shop.
Our son ordered Stockwell's Burger (P250). It's a pretty hefty burger with a thick and juicy-looking beef patty, tomatoes, lettuce, and melted cheese. Crisscut fries and dip come with it. Our son said it was okay, nothing really special.
Both hubby and our daughter ordered Burger Steak (P220). I assume it's the same patty they used in Stockwell's Burger. This time though, it's served with steamed rice, vegetables, and some gravy. Our daughter complained that it was too "herb-y". Hubby said it was okay.
I ordered Stockwell's Beef Tapa (P200). It was pretty good, especially the steamed vegetables! Wow, I'd like to know where they buy veggies. The carrots and beans are so crisp and sweet. I finished this entire dish. The beef was okay too but it's the veggies that blew me away.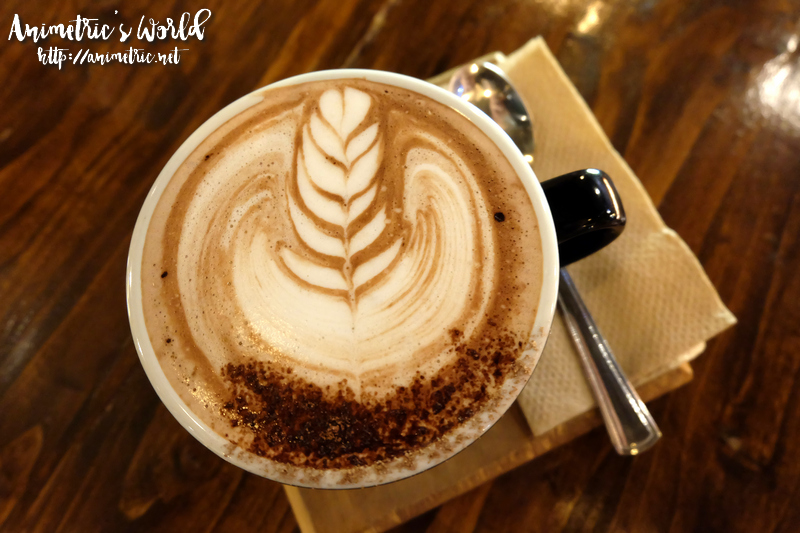 Our daughter also tried the Spanish Hot Chocolate (P120). Sad to say it tastes exactly like Milo lol. Consistency is also as thin as Milo. Do not order if you're craving rich hot chocolate made from tablea. If you're fine with fancy Milo then go ahead.
Stockwell Cafe + Lounge is great if you're looking for some peace and quiet. Food is reasonably priced and okay in general, nothing special. There's free wifi too. I think they should improve their cake selection or presentation. We wanted to get dessert but nothing they had on display looked appetizing.
Stockwell Cafe + Lounge
61 Sct. Tobias St., Quezon City
0927-4952810
Like this post? Subscribe to this blog by clicking HERE.
Let's stay connected: